Popular meme cryptocurrency project BabyDoge (BABYDOGE) has revealed its first-ever game. The project is a BabyDoge-themed chess game. The company stated that the project is not a traditional play-to-earn (P2E) game. However, winners will receive bonuses in the project's native token. According to the official announcement, the game is in its final stages of development and testing. Additionally, the team has not yet given an exact launch date.
This initiative is one of the many efforts the BabyDoge team has released to maintain the active participation of the project's growing community. The team took to Twitter and announced the upcoming project.
Although some are excited about the upcoming project, many were not impressed. One user called it a "bad marketing strategy," as they showcased a game that is still in development. Others expected more and were unhappy with the project announcing a board game. BabyDoge is looking into more avenues for entering the gaming market in addition to its own official game. The company declared in January, that they are actively looking for collaborations with creators of well-known video game projects.
Will BabyDoge's price react to the game?
The popular dog-themed cryptocurrency's price seems to be unbothered by the announcement of the new game. In fact, the token is still trading in the reds. At press time, the meme coin's price has 3.4% in the weekly charts, and 27.7% in the monthly time frame.
BabyDoge Coin faces resistance at $0.000000002410, while support has been formed at $0.000000002192. The asset's price might see some consolidation in the 4-hour chart.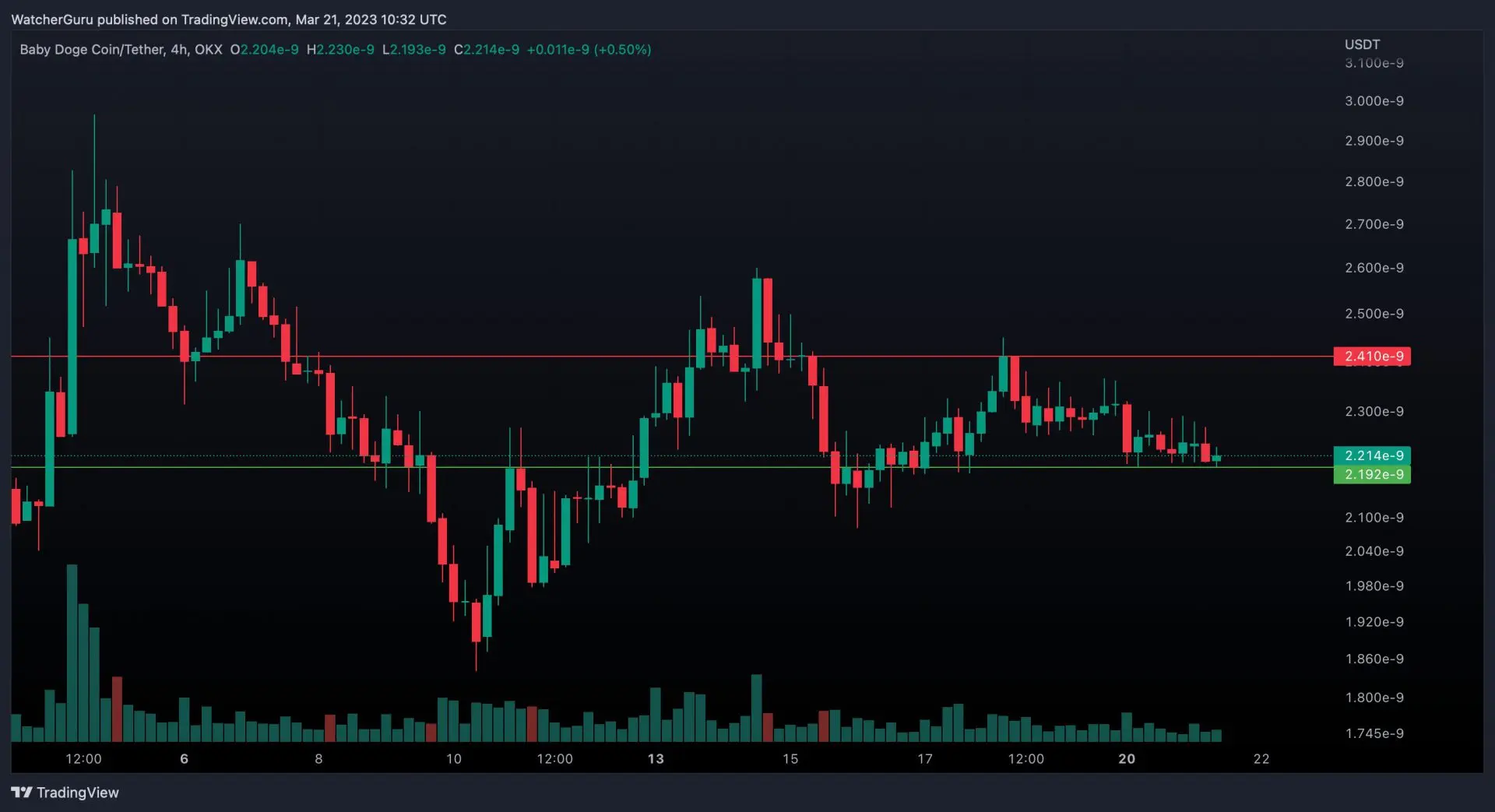 Nonetheless, BabyDoge does not seem to have inspired a rally with its new venture. Although blockchain gaming has seen incredible growth in the last few years, the dog-themed crypto's new initiative needs to deliver some strong results upon launch in order for it to help push the asset's price. At press time, BabyDoge was trading at $0.000000002214, up by 0.7% in the last hour.