Binance is once again making headlines following its quarterly burns. Earlier today, the exchange revealed that BNB Chain executed its 22nd BNB burn. Through this initiative, the exchange carried out the burn and removed $600 million worth of Binance Coin [BNB] from its supply.
The proof of burn showed that 2,064,494.32 BNB were taken out of the supply. This was precisely valued at $617,696,701 and accounted for 1.3 percent of the supply. The burn took place at 08:00 UTC through the transaction 34167E903B9F662A64817266D8A6CE4FE096868DAD0B883E4F838331E280EEFF.
This burn initiative was started by Binance in order to remove 100 million BNB tokens from its supply. This is half of the asset's total circulation. Binance introduced this mechanism during the last quarter of 2021. The CZ-led exchange intends to carry this one till there are only 100 million Binance Coins in circulation.
During its previous or 21st burn, the exchange burned about $574,800,583.92 which is similar in terms to value to the current burns.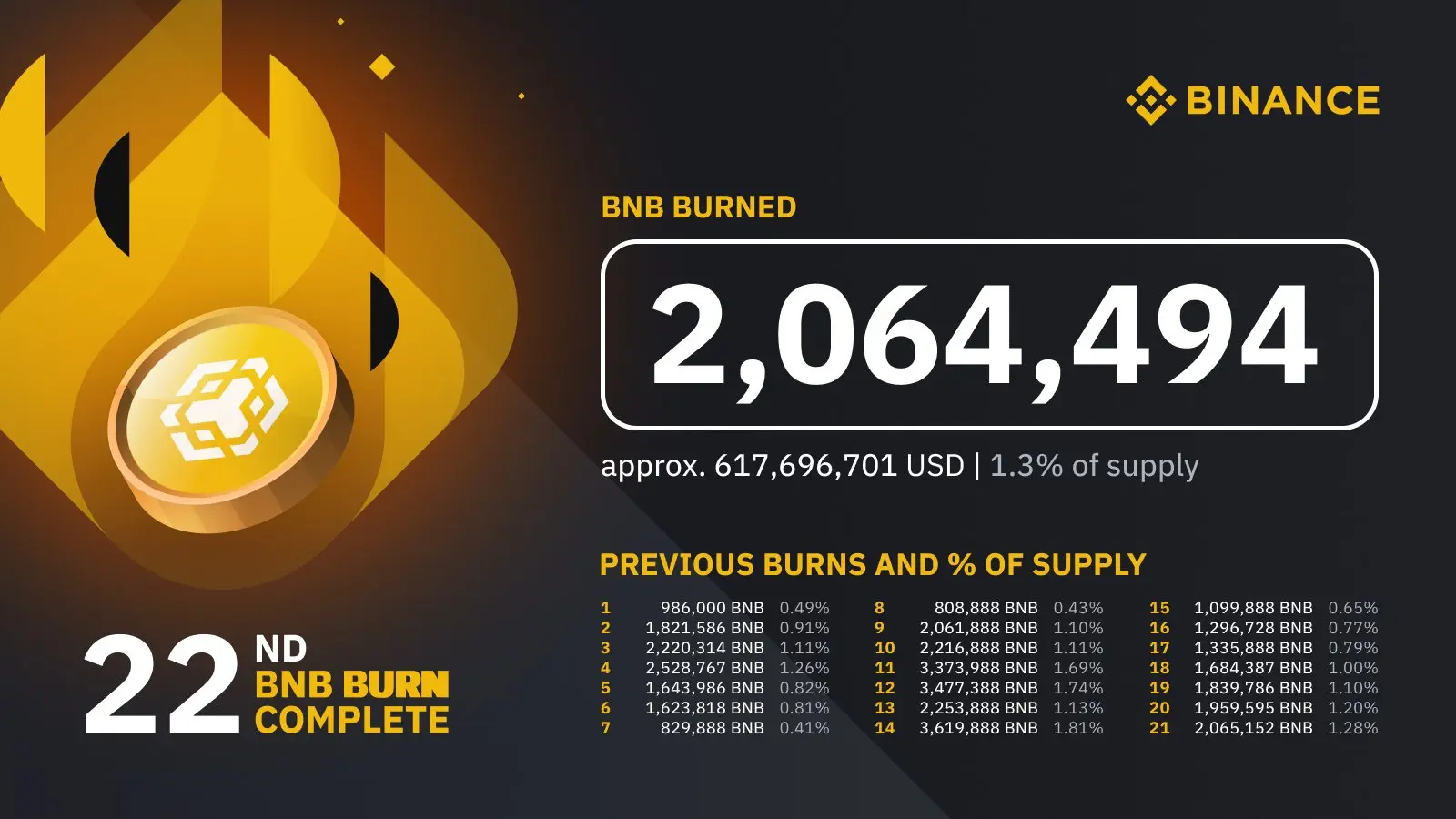 In addition to the above-mentioned data, 7,181.03 BNB was burned through the Pioneer Burn Program.
In the blog post penned down by CZ, he highlighted Binance's cross-chain bridge hack and ERC20 BNB migration impacted the burns. The hack that took place in October 2022 prompted an extra supply of 2 million BNB. Therefore, BNB's max supply rose to 202 million. However, 1.02 million of it was locked. Nevertheless, the rest is expected to be burned as usual.
Additionally, the burning of ERC20 tokens will not count toward the quarterly burn or even have an impact on the total circulation of BNB, or modify it.
Binance Coin's price remains untethered as of now
Since these burns reduce the circulating supply of an asset, demand is theoretically improved as supply drops. Binance Coin, however, noted no major increase in its price at press time. The fourth largest crypto was up by 0.85 percent and was trading for $301.35.
Nevertheless, throughout the last couple of days, BNB surged by 9.49 percent.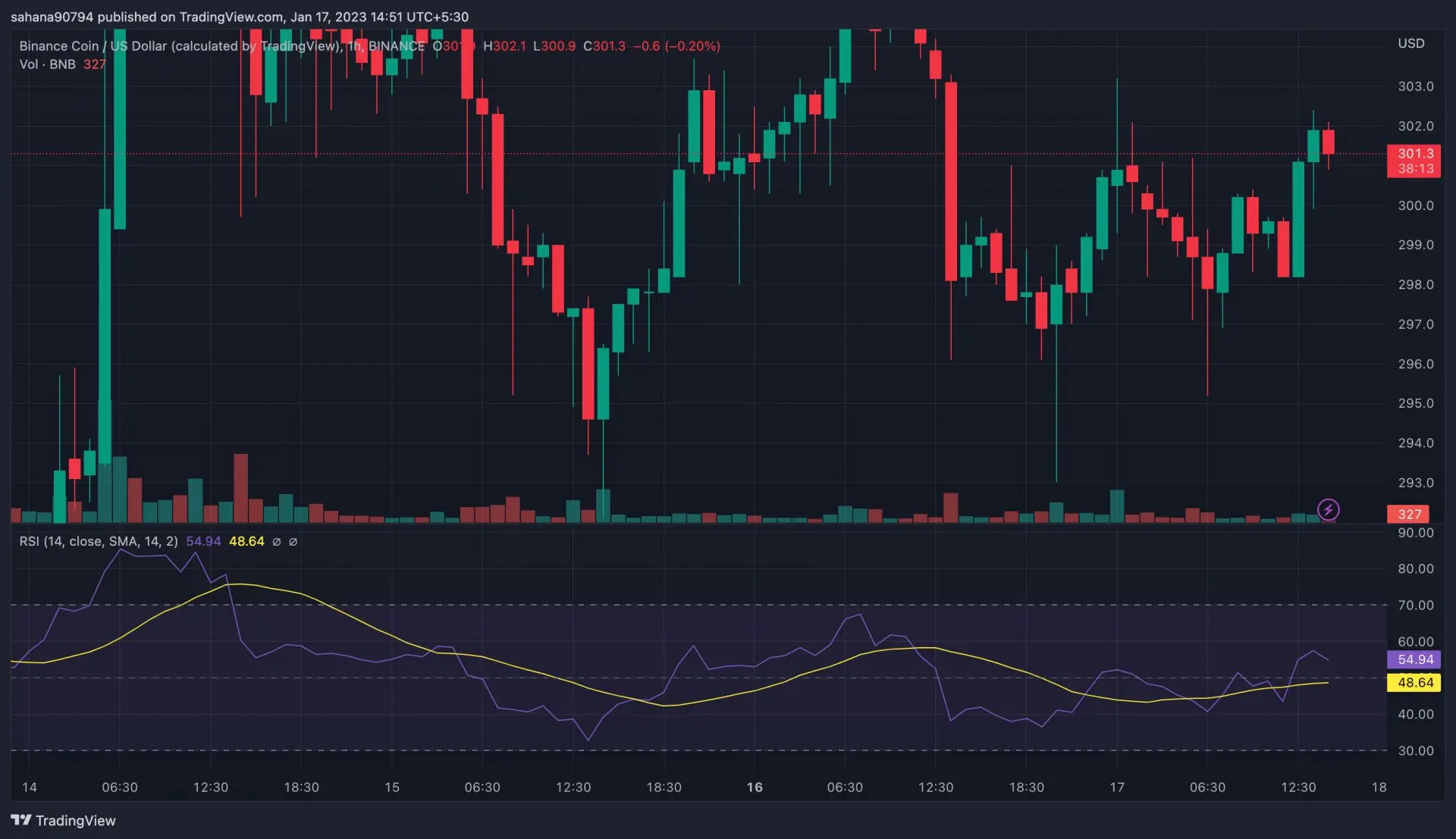 The one-hour chart for the trading pair BNB/USD highlighted a bullish sentiment. According to the Relative Strength Index, buying pressure dominated the current market and prompted an upper hand.