While the market was slowly showing signs of a recovery, Tesla dropped their second quarterly report and that indeed shocked many. The report revealed that Tesla, which had vouched to be diamond hands, sold off 75% of its bitcoin holdings worth $936 million.
The buzz was such that crypto Twitter was full of memes about Elon Musk claiming to never sell his bitcoin holdings. To ease the whole drama, Binance CEO CZ shed his opinion on the whole scene.
CZ wrote on his Twitter page that over $100 billion worth of BTC is traded every day and someone selling $1 billion is a drop in the ocean. While several users agreed with CZ's words, FatMan had a different opinion.
He wrote it is hard to know without accounting for fake volume and wash trading on exchanges with zero fees. "$1b volume traded on an exchange is quite different from $1b in real USD outflows."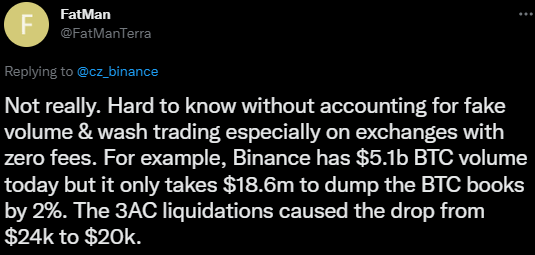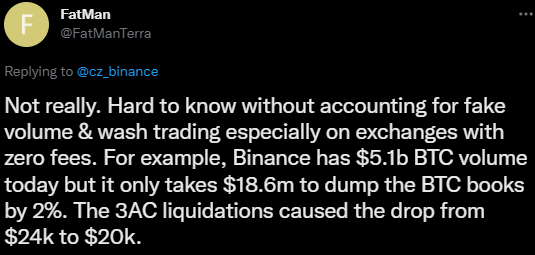 Bitcoin dropped following Tesla news
As it is hard to debate on this topic, bitcoin indeed dropped in price as the Tesla bitcoin sell-off news surfaced. Bitcoin that had crossed the $24,000 level dropped to $23,169 as the news came out. The market was showing signs of recovery after months of price drops.
The crypto market's bullish outlook took a u-turn as the bitcoin community heard the news of the bitcoin sell-off. Tesla is an avid cryptocurrency supporter, always backing bitcoin and Elon's favorite memecoin, Dogecoin.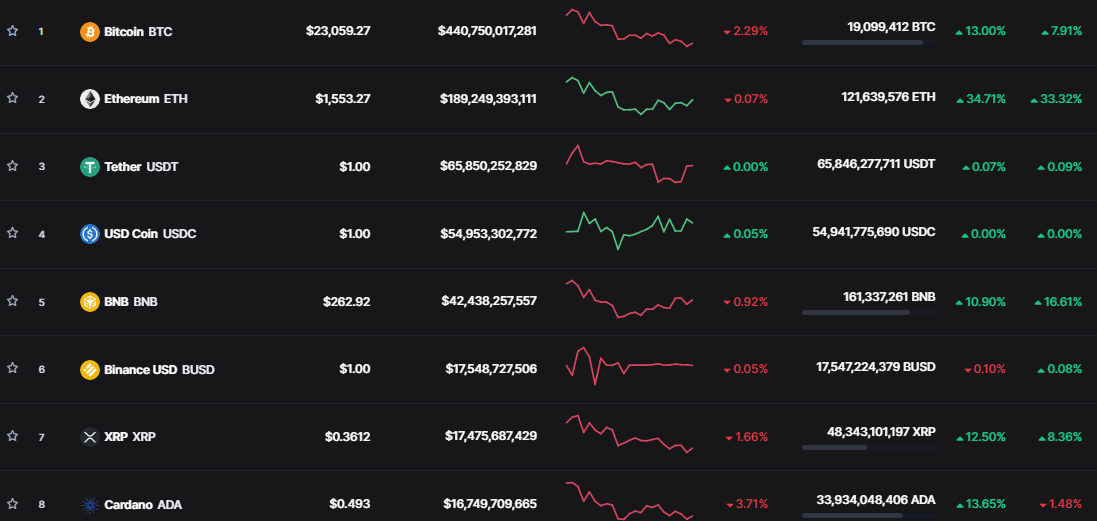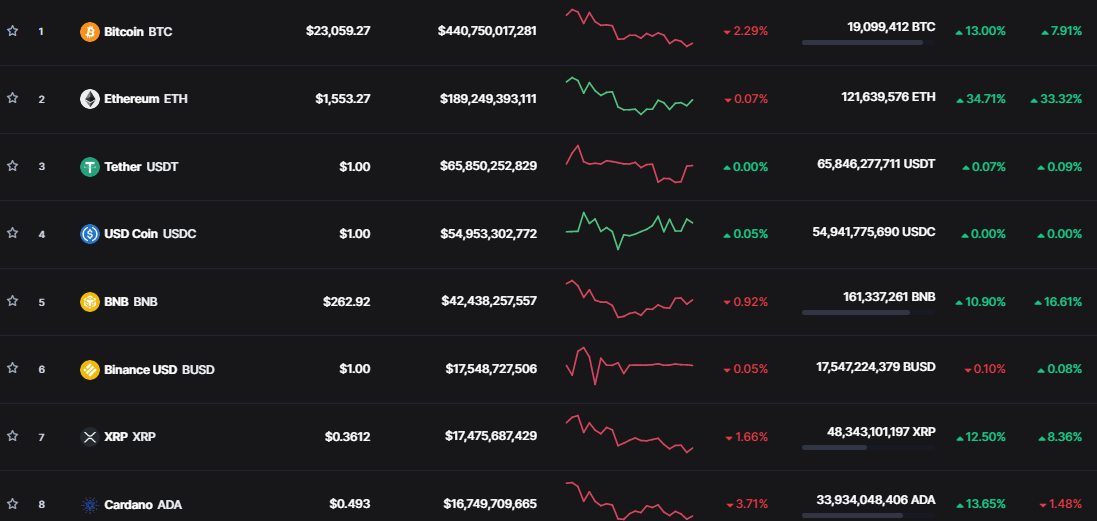 The news made Elon a meme factor for jumping from his "never sell bitcoin stance." The crypto market was showing signs of slow recovery as the market was trading in the green for the last 7 days. Ethereum had outperformed BTC with a 34.97% rally in the last 7 days as compared to BTC's 13.06% hike.
The market seems to have slightly cooled off from the week's rally as most of the top coins are still trading in the red.