Binance started March with the launch of Bicasso, an AI-powered NFT generator. The newly launched product garnered immense traction as it minted 10,000 NFT in under three hours. It should be noted that the world's largest exchange only released the beta version. Within just a day of its launch, accusations surrounding the project began surfacing.
A prominent Korean designer, Cho Young-hwi, took to Twitter and accused the CZ-led platform of "copying" his product. The designer claimed that Bicasso was a replication of Chatcasso. Coincidentally, that project bagged first place in Binance's BNB Chain Hackathon.
Many came in support of the designer and took shots at Binance. A few even called out CZ's "Keep building" jargon. A member of the Chatcasso said,
"Keep building 🔨" – @cz_binance said.
What he DIDN'T say – "If you guys build it well, we'll blatantly copy it and ship it as our product! 🤡"
Chatcasso was presented at the BNB Chain hackathon that was held in Seoul in December 2022. The winners were awarded 5,000 BUSD.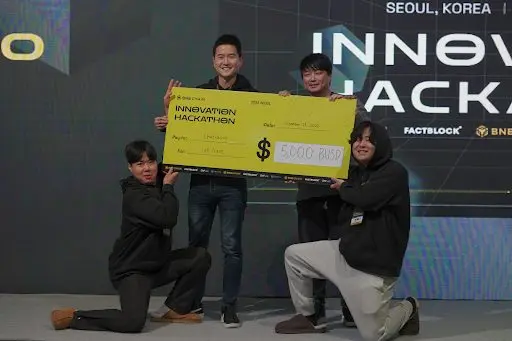 The developer was disheartened with Binance's latest move as the firm claims to aid innovation.
While Binance or CZ have not responded at press time, many individuals from the community noted that they wouldn't support Binance and its Bicasso project. One Twitter user wrote,
"I was excited to join the Bicasso waitlist to try out this interesting new tool until I heard this pretty disheartening story. I guess, "Code is not SAFU"
A few others urged Binance to give some recognition or credit to the Steemhunt team, at the least.
Amidst this, the Binance USD coin [BUSD] took a major hit in terms of market cap.
Binance USD market cap dips below $10 billion
Thanks to an intense regulatory overhaul, Binance decided to distance itself from BUSD. Even though the world's largest exchange does not issue the stablecoin, the community was time and again associating the asset with Binance. As the U.S. government continues to scrutinize BUSD and its issuer Paxos, the stablecoin's market cap plummeted.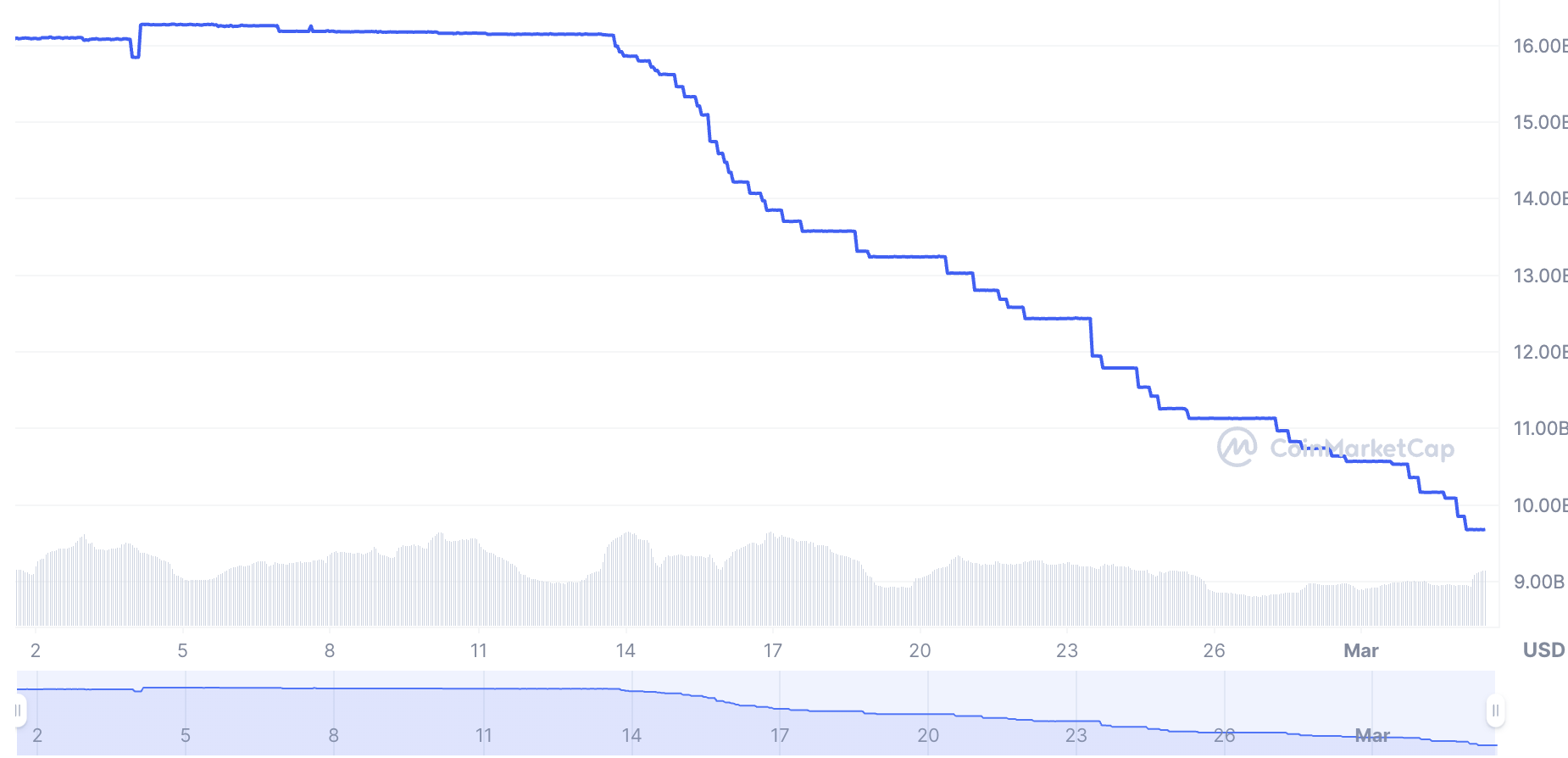 As seen in the chart, BUSD's market cap dipped from a high of $16 billion back in February, to $9.68 billion at press time. Despite this, the asset did not let go of its $1 peg.