The last couple of months have shown how centralized exchanges aren't all as transparent as they claim to be. Several crypto exchanges were seen collapsing, while a few others were falling under the scrutiny of regulators from across the globe. The fear around these firms' possible downfall came to light regarding increased Bitcoin outflows.
According to recent data from CryptoQuant, a total of 46,000 Bitcoin left exchange wallets in the last 10 days. It should further be noted that this amounted to $1.24 billion.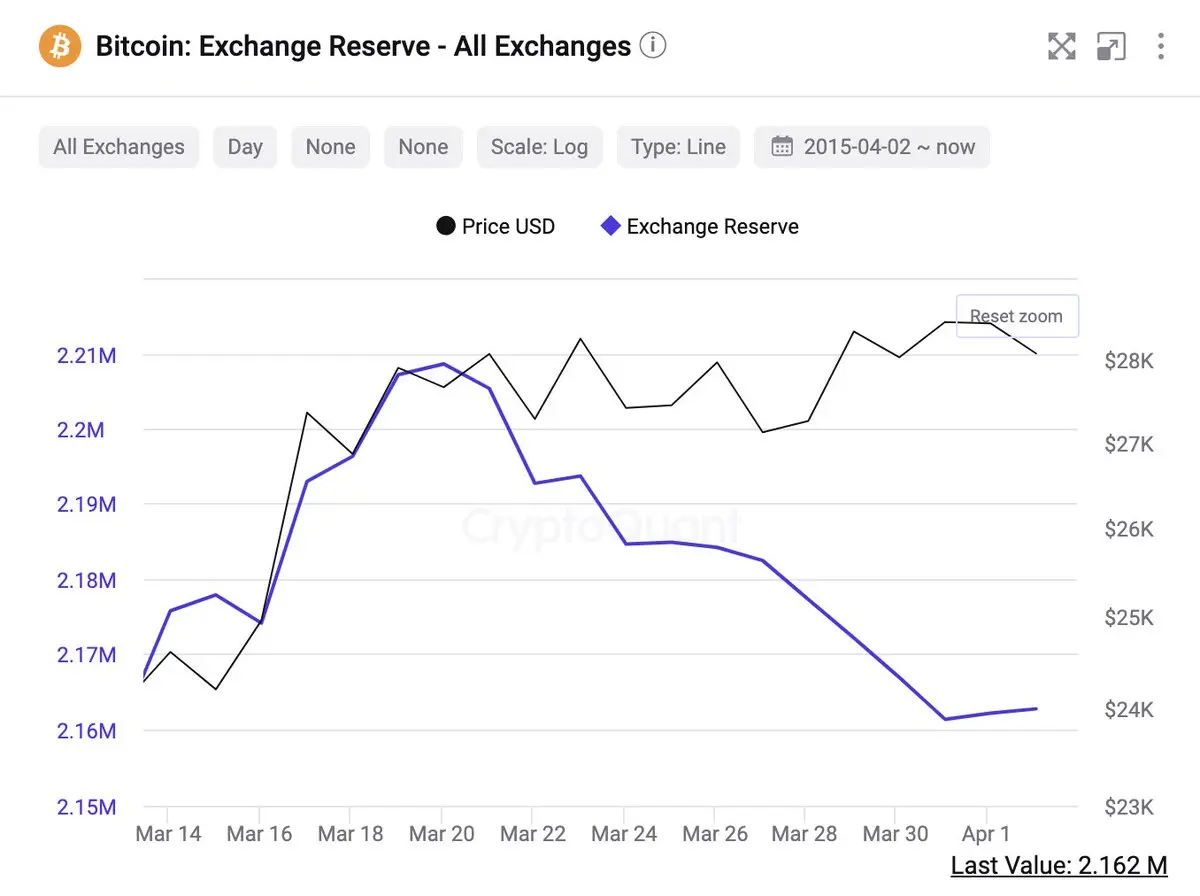 This sudden outflow was potentially attributed to the recent lawsuit against Binance by the Commodity Futures Trading Commission [CFTC]. Binance, the world's largest exchange, was accused of an array of nefarious activities. Even though the exchange denied these charges, the community was visibly terrified. The foreseen outflow of Bitcoin was proof enough.
Following the lawsuit, Binance's Bitcoin balance saw a slight decline. A day after this came to light, the seven-day BTC balance on Binance dipped by 4,100. However, in a new turn of events, Binance added 3,531 BTC, while others like Coinbase, Bitfinex, and OKX saw the outflow of Bitcoin from their platform.

Since the CryptoQuant data is from the last 10 days, Binance is speculated to have contributed to the increased outflow.
Bitcoin reclaims $28K and puts most of its holders at a profit
Just like the rest of the market, Bitcoin recorded a drop today. The asset dipped to a low of around 27k. However, at press time, BTC was back over the $28k zone. The king coin was trading for $28,134.73 with a 0.22% daily surge. Nevertheless, the daily trading volume of the asset was up by 61.11%.
According to IntoTheBlock, Bitcoin holders that were making money at the asset's current price were over 70%. Only a dainty 25% of them were enduring a loss.