According to the crypto analyst known as "CryptoCon" on X (formerly Twitter), Bitcoin (BTC) might hit $89,000 or $135,000 in its next cycle. The analyst cites "The Gann Square" theory for its prediction, which has seen some success in predicting the tops of some previous cycles.
According to CryptoCon, the Gann Square theory sets the stage for two possible outcomes for BTC's next cycle. The $135k prediction aligns with the analyst's Nov. 28 price model and their Trend Pattern price model. On the other hand, the $89k prediction aligns with the "5.3 diminishing returns theory." This theory says that BTC's returns diminish by a factor of 5.3x from the bottom to the top of each cycle.
Also Read: JPMorgan Predicts Bitcoin Hash Rate to Fall 20% Post-Halving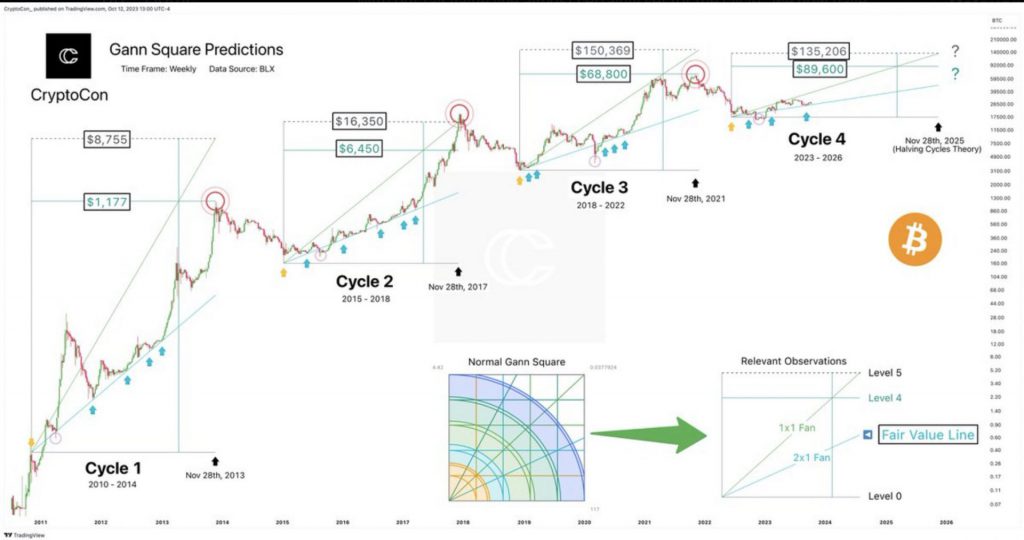 Bitcoin (BTC) has also been one of the most profitable assets in the last decade. According to the data on Blockchain.com, BTC has been profitable for 3129 out of 3597 days.
Bitcoin Lighting Network sees massive spike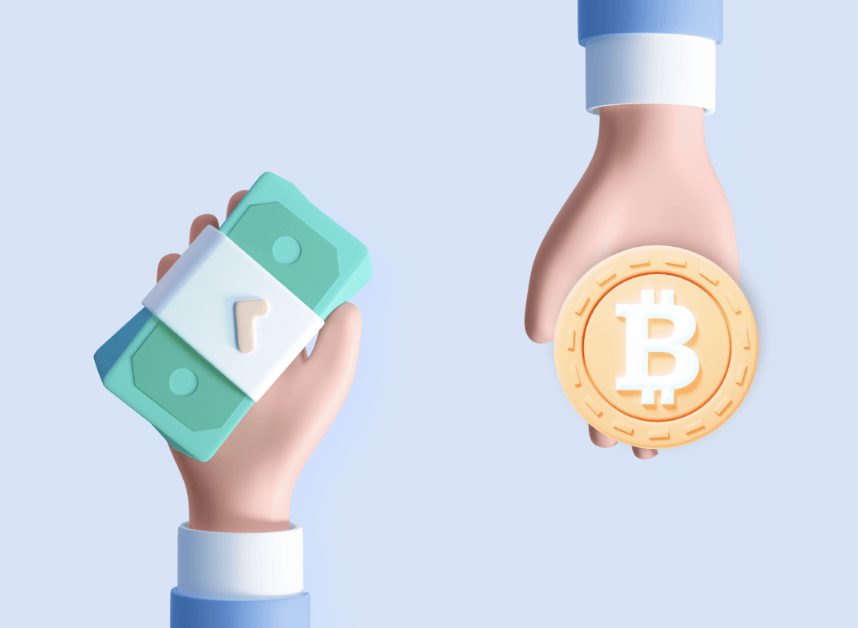 According to a report by River, BTC's Lightning Network grew by 1212% over the last two years. The data from the report points to the Lightning Network processing around 50% of the transactions processed on-chain.
Furthermore, the value of funds transacted also grew. As per the report, around $78.2 million was moved using the Lightning Network in August. This represents a 546% increase compared to the $12.1 million moved in August 2021.
Also Read: Forbes Predicts Bitcoin, XRP to Gain $8 Trillion Amid USD Collapse
Moreover, the report also notes that "Nearly all Lightning payments are unaffordable on the Bitcoin blockchain. Lightning is effectively extending Bitcoin's utility by enabling low-value payments over the Internet."
According to River, a majority of the Lighting Network's use case is catered towards gaming, social media tipping, and streaming, which account for 27%.