BitMEX founder Arthur Hayes was not so optimistic about the state of the crypto markets until recently. Looks like he has fine-tuned his stance already, for his latest post on Medium chalked out that both Bitcoin and Ethereum would likely bottom out soon in the $25k-$27k and $1.7k-$1.8k range respectively.
Bottom fishing: Bitcoin, Ethereum edition
After starting the week on a positive note, the broader market was in the red on Thursday. The dip was instigated by Bitcoin's topple below the psychological $30k mark. Consequentially, the global crypto market cap was down by 5% on the daily frame to $1.24 trillion at press time.
Trying to catch the falling knife is always risky because it can whipsaw at any time. Thus, it is always advised to cautiously wait for the price to bottom out before buying in.
To roughly predict this cycle's bottom, Hayes used Glassnode's price drawdown from all-time high data. As such, a local bottom is reached at the largest drawdown vs. the previous cycle's all-time high (ATH). The same for Bitcoin has been chalked out on the chart.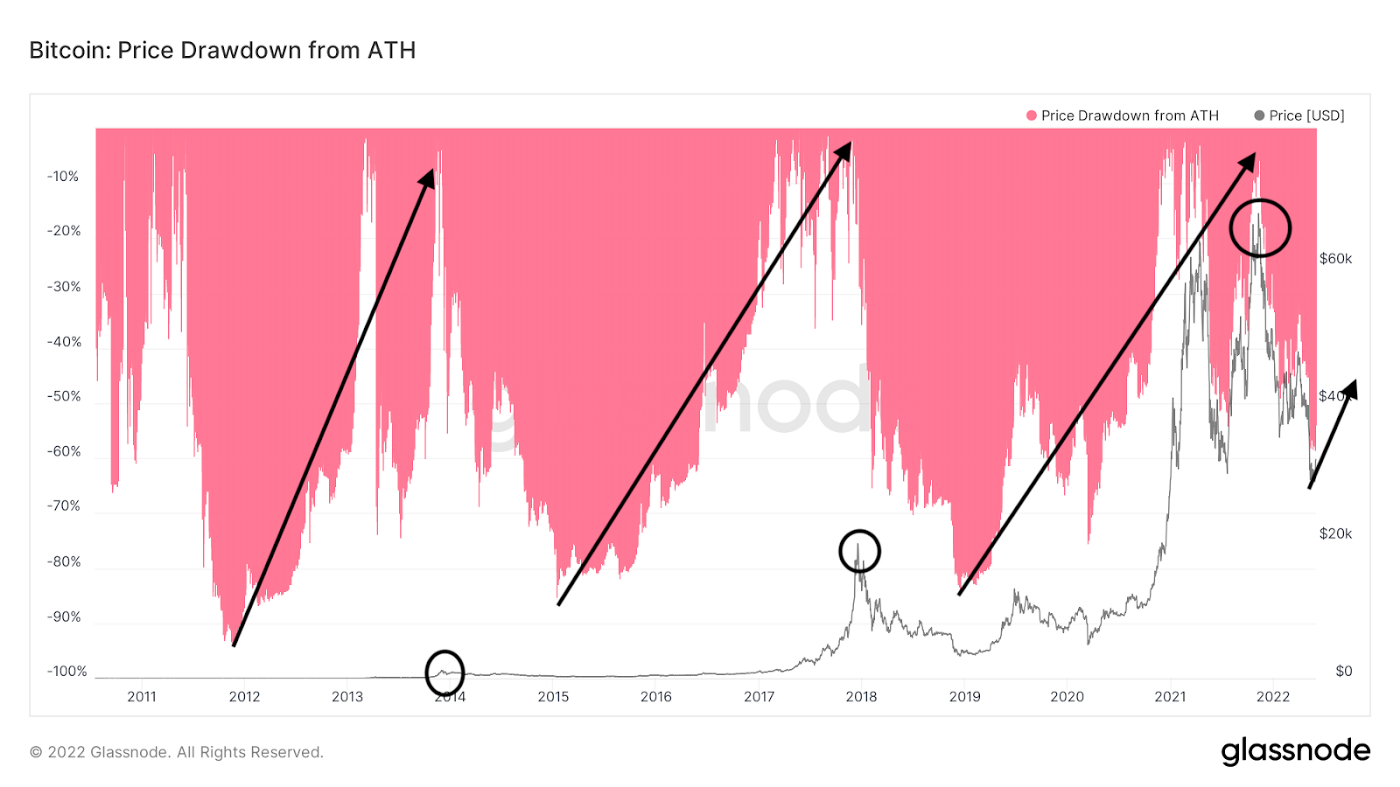 When tabulated, the figures looked something like this:


Now, as far as Ethereum is concerned, it has experienced two major cycles. The first one began when it freely traded after ICO distributions were made, and the second kick-started post the alt bottomed following the 2017-18 ICO boom then bust.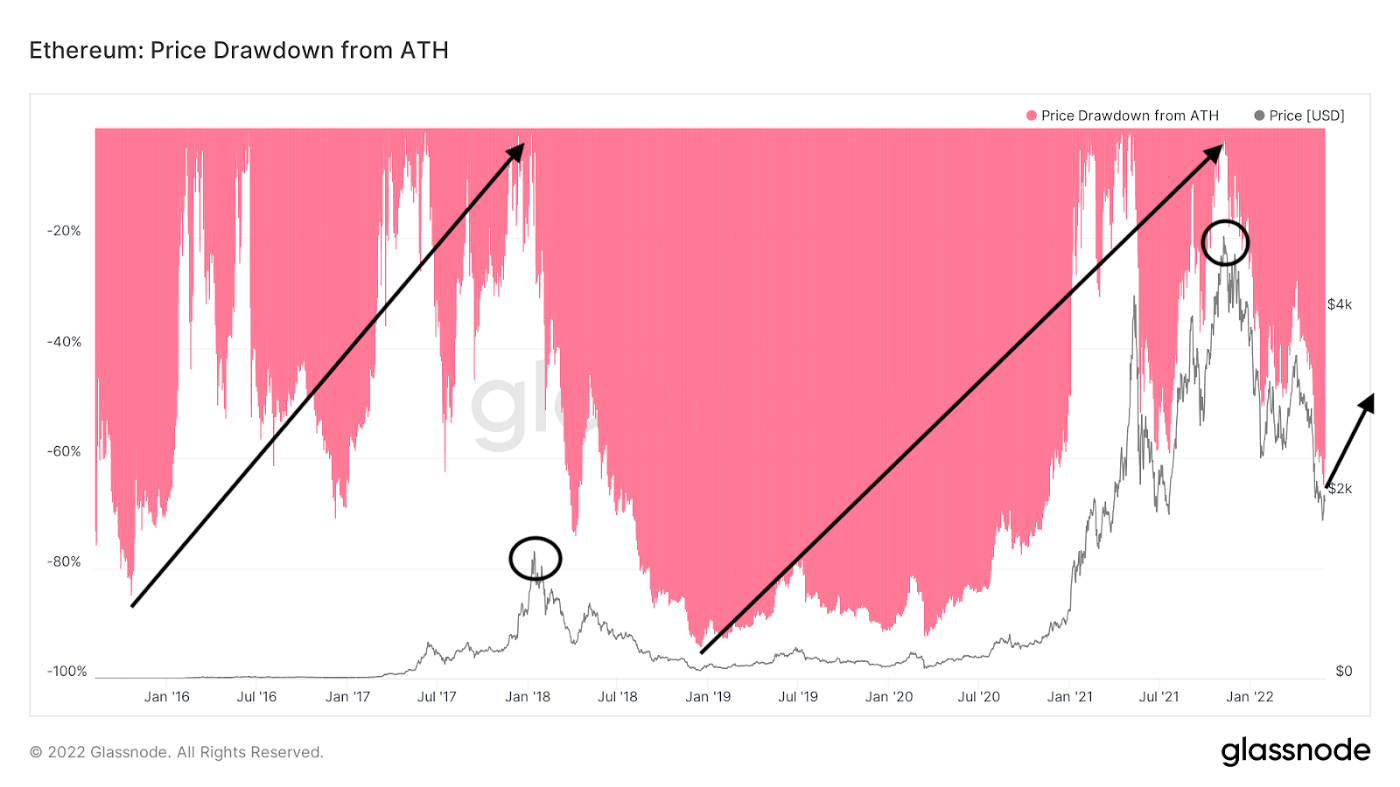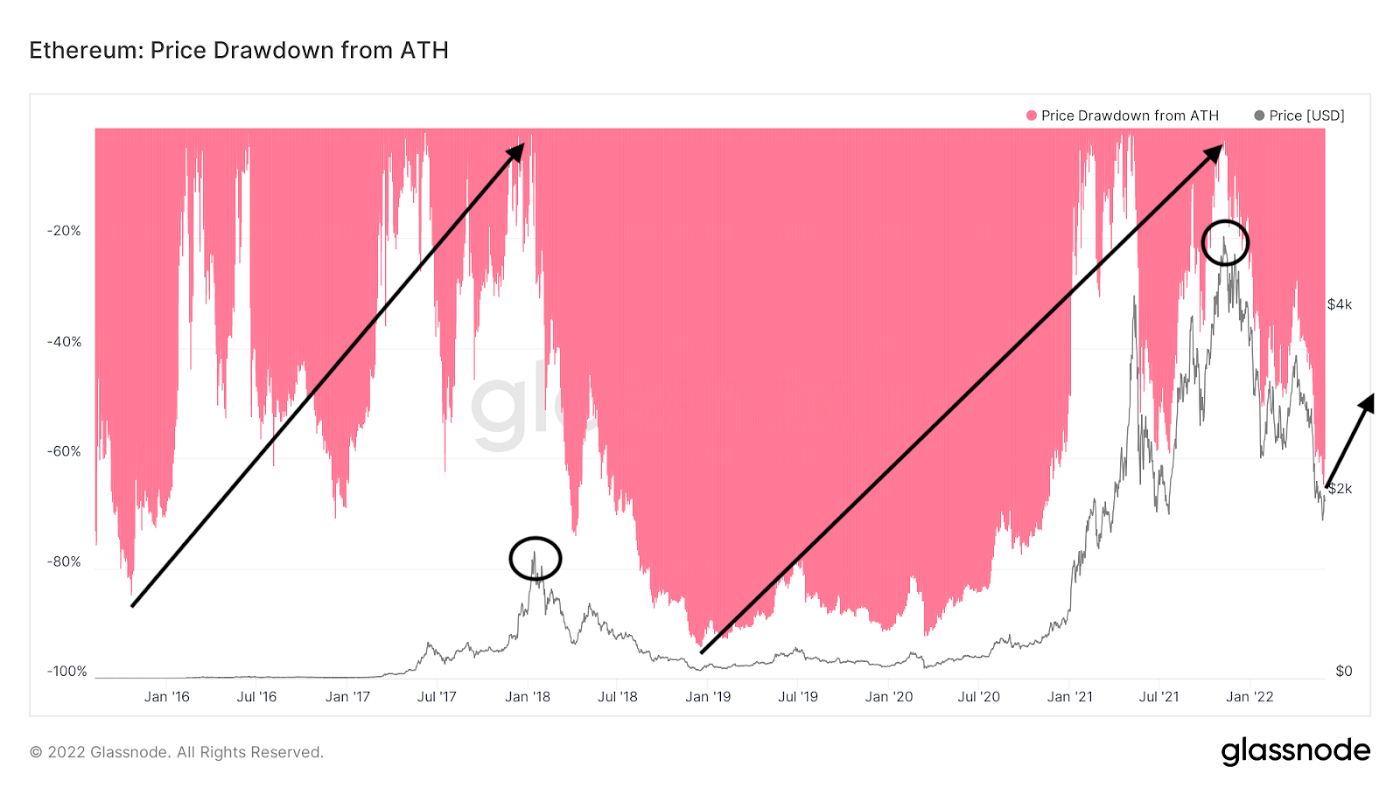 Again, the tabulated data-set looked like this:


The afore-highlighted numbers shouldn't be taken to the point because an exchange could have, perhaps, traded at a higher or lower intraday level than what's registered by Glassnode. Summing up his thesis, Hayes wrote,
"The point is to be generally correct, and with a bit of fudging around the edges we can approximate a range that corresponds to what we believe is the local bottom. For Bitcoin, that's $25,000 to $27,000. For Ether, that's $1,700 to $1,800."