Bitcoin is currently organizing a Black Friday sale of its own. It reached a monthly low of $53,500, which was last observed during the beginning of October. The rest of the market is following Bitcoin's bearish direction, and the retail investors are growing vary of the situation. However, the long-term schematics continue to appear healthy for Bitcoin. The asset did witness its largest hourly-candle drop over the past few hours, but long-term investors do not have to worry, just yet.
Bitcoin daily chart status; All good for now?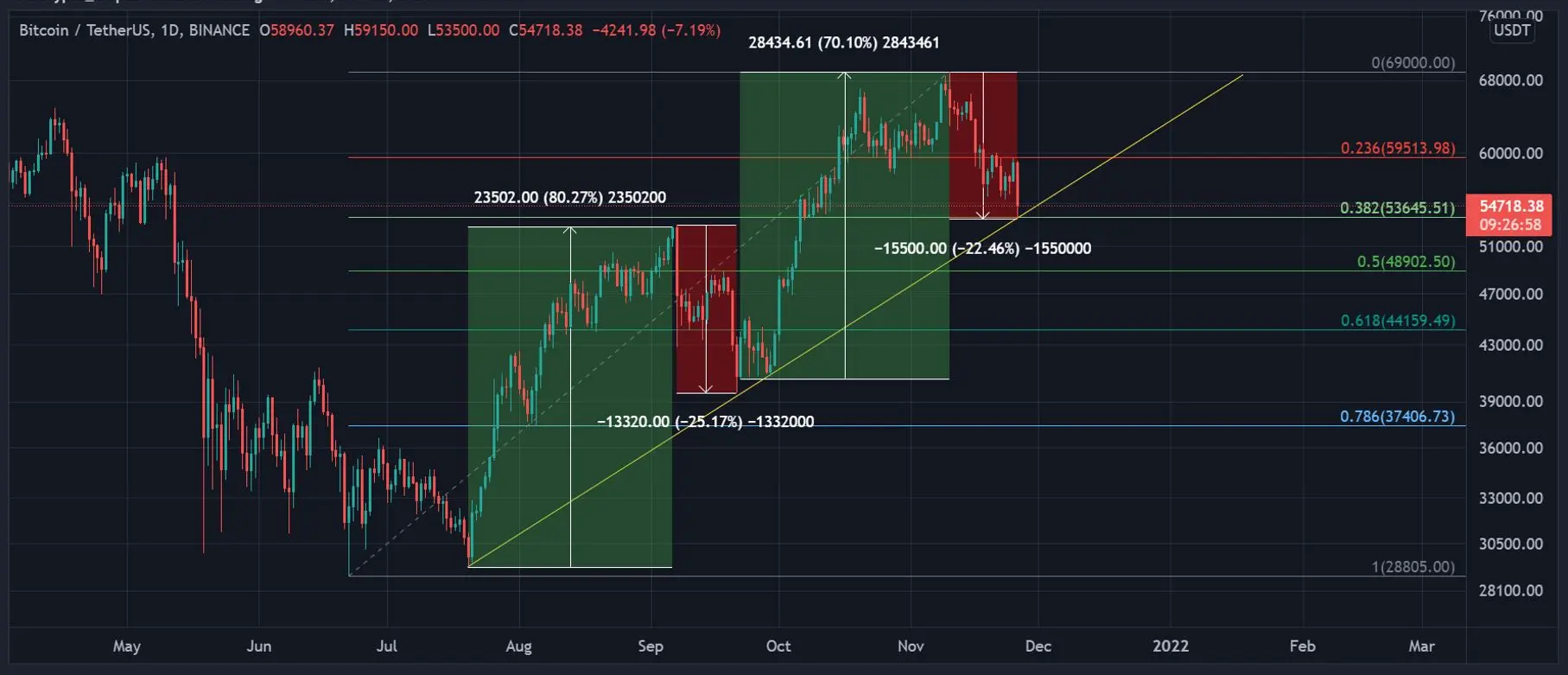 Bitcoin's ascendence has unfolded in two parts since the beginning of July. From a low of $29,700, it reached a high of $53,500 in early September. Following this, the largest digital asset faced a 25% correction, down to $40,000. Bearish narratives were raised back then as well, but then Bitcoin was able to muster another rally to its new-all time high of $69,000. Now, the market is in a similar situation where BTC has dropped down by 22% at the moment. In addition to that, the asset has strongly remained above the incline resistance(yellow line) but at press time, it is close to another re-test.
Similarly, Fibonacci retracement levels also suggested the presence of a 0.382 Fib level at $53,675, precisely at the point of BTC's recent low.
Profitability is high and high volume support

In addition to BTC's price structure, its trading volume activity between $43,000-$56,900 remains high. 72.11% of the addresses are at a state of profit for Bitcoin, while only 14% of addresses are data state of loss. Between $43,000-$56,900 over 2.87 BTC are distributed between 5.46 million addresses, which indicates a strong presence of market support. Hence, Bitcoin is unlikely to drop below $50,000 immediately.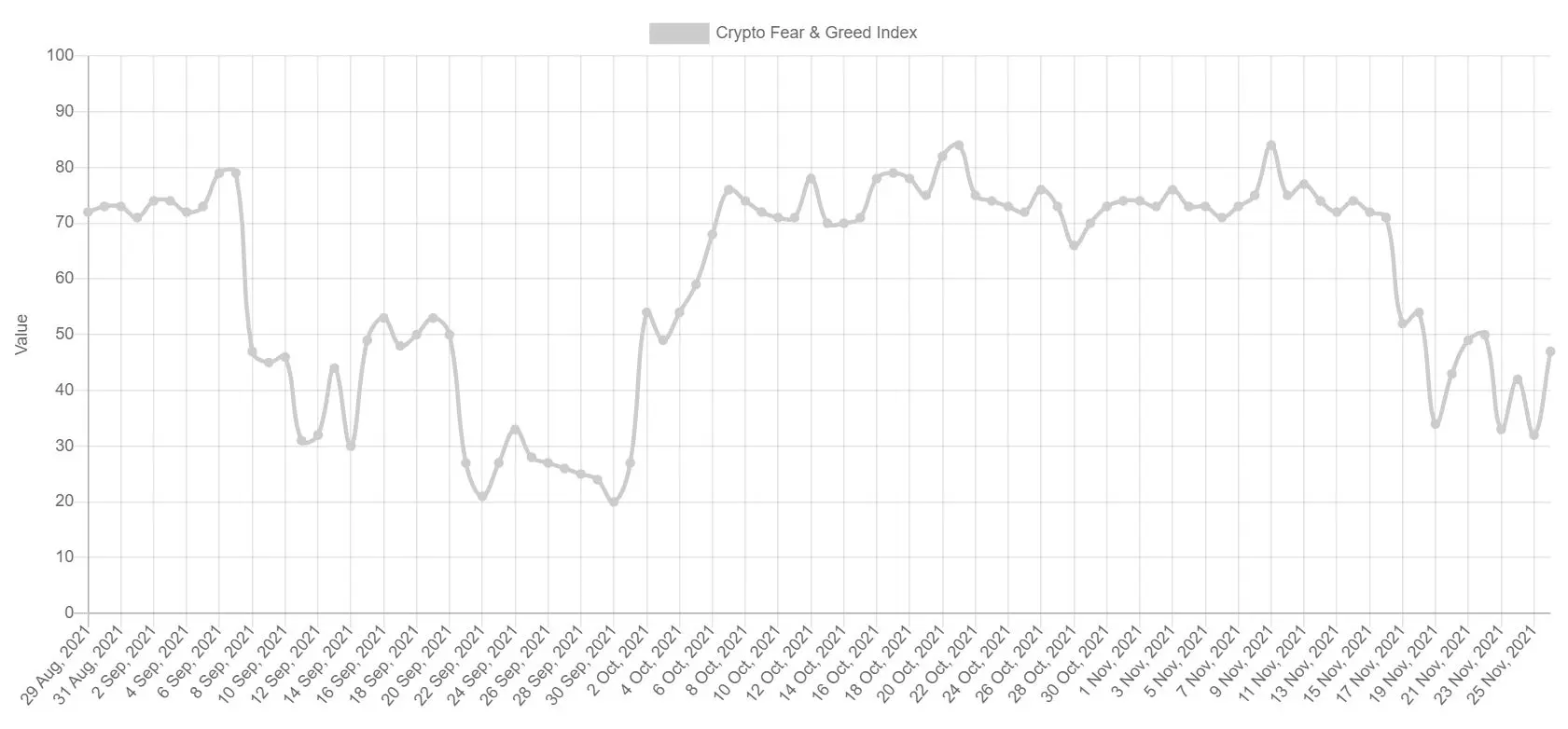 Lastly, Bitcoins' Fear and Greed Index conveys a neutral-to-fear sentiment at the time of writing. With a rating of 47 at present, extreme greed has not settled in yet, which is usually a good time to buy or invest.
Overall, Bitcoin's short-term credentials may look weak, but its long-term chart is still bullish. Only time will grant better clarity in terms of long-term trend confirmation.