At the beginning of the week, the crypto market was recovering. However, the sentiment gradually started changing, and by Thursday, red numbers were all over. The same unfavorable momentum was carried forward to Friday as well. And during the Asian trading hours, things escalated pretty quickly.
Over the past 24 hours, the market cap had depreciated by almost 6% and was at the brink of $1 trillion at press time. Resultantly, long traders were the most affected by Friday's abrupt bloodshed.
Coinglass's data showed that over $190 million worth of long trades were wiped out in the last 4-hours. And as illustrated below, the latest spike is the highest one since the beginning of August. On the contrary, short contracts worth only $30 million were wiped out in the same 4-hour timeframe.

Resultantly, the cumulative liquidation number stood at $515 million on the 12-hour window.
Bitcoin
The king-coin led the troop. During the early hours of 19 August, BTC was trading at $23.4k, below most of its crucial averages on the short time frame charts. Gradually, it crept down to $22.7k, where it consolidated for a brief while. Right after that, it noted a free-fall to $21.4k.
However, after the RSI bottomed out at 10.97 on the 30-minute chart, Bitcoin started negating its losses. At press time, the king-coin was priced at $22k.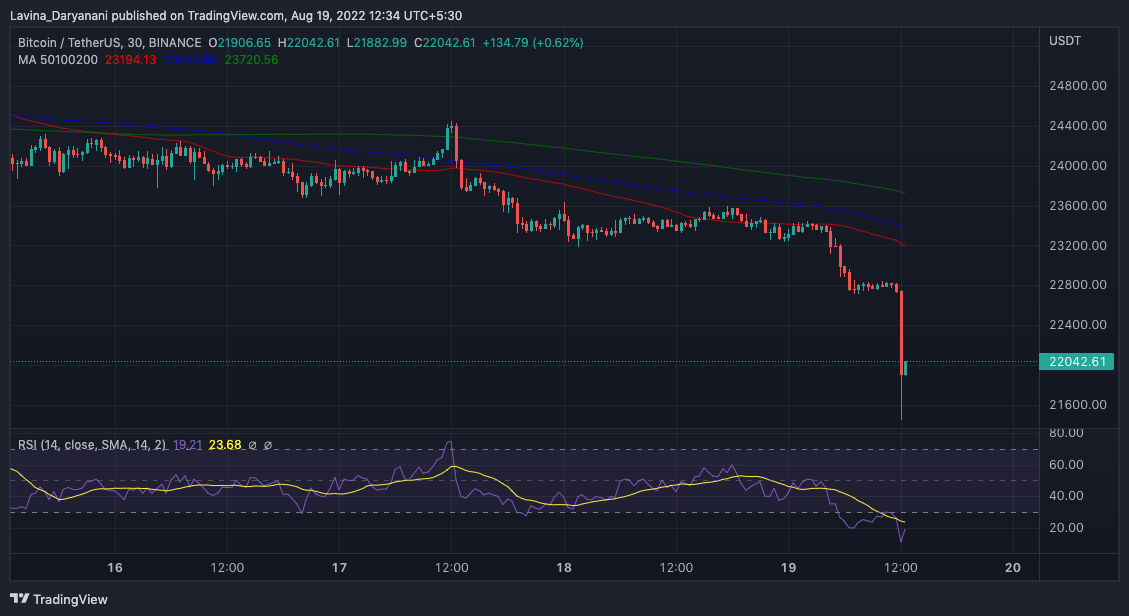 If the bearish momentum persists, participants can expect BTC to drop to $20.7 and eventually to $18.9k over the next few days. On the flip side, if the sell-pressure deflates, BTC will likely head back to the level it was trading in before the crash.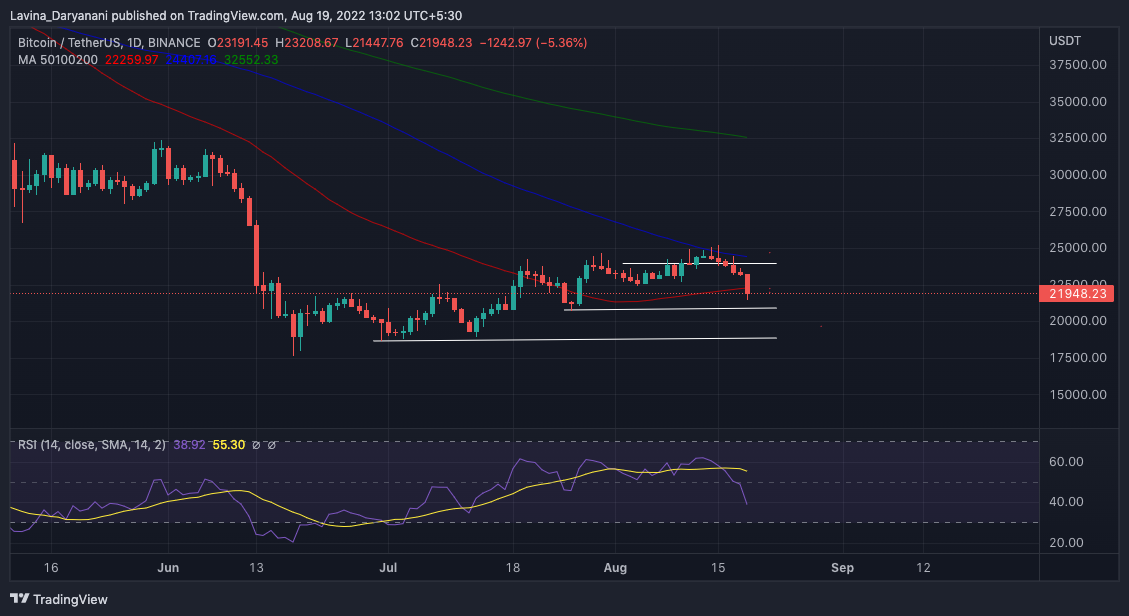 Bitcoin Cash
Bitcoin's forked variant, Bitcoin Cash, followed Bitcoin's path. However, it started registering long red candles on its short timeframe charts during the early hours of Friday itself. It, nonetheless, posed a slight recovery by registering a streak of green candles. And then came the 8% drop from $127.8 to $117.4.
Like the king-coin, even Bitcoin Cash could reasonably negate its losses and traded at $120.7 at press time.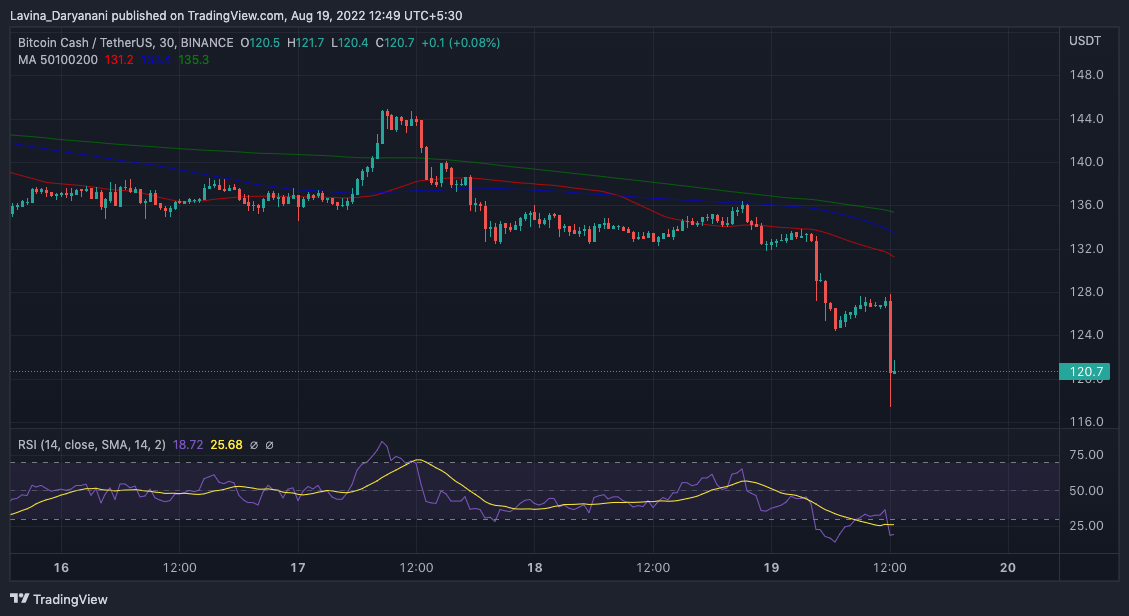 As far as downside key levels are concerned, BCH can fall upto $95 if bears continue to assert their dominance. It'd, however, get a chance to resurrect itself at $111 and $101. In case the momentum abruptly shifts and if Bitcoin rallies during the weekend, then $135 and $143 [100 MA daily] can be eyed by traders.