The positive outcome of the Ripple v. SEC news definitely set the whole cryptocurrency market on fire. Following the positive news, Bitcoin and altcoins were on a positive trajectory, with the crypto market cap surging by over 6%. XRP lost some of its gains even though it almost doubled in price.
Bitcoin was no exception, as it surged past $31,500 along with other altcoins, which also displayed notable gains. However, Bitcoin seems to have lost most of its gains during the positive run. At press time, BTC had plunged below $30k as the whole crypto market cap was down by 1.5%.
Also read: Ethereum Whales Dump ETH as Price Breached $2,000
The graph below shows the past seven-day performance of BTC. The upward green trajectory began when the Ripple news came out. However, the price has plummeted below $30k, wiping out most of the gains. BTC is trading at $29,949 at press time, according to CoinMarketCap data.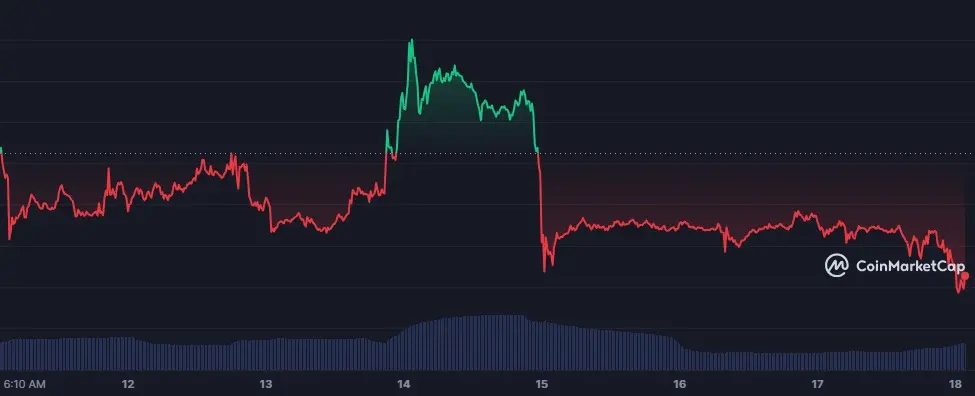 Altcoins join Bitcoin in the downward movement
It is not just BTC that has wiped off most of its gains over the past four days. Altcoins, including the star of the week, Ripple, also lost some of their gains as they fell from a high of $0.8875 to their current price of $0.7346.
Also read: Shiba Inu: Shibarium Surpasses Another Notable Milestone
Ethereum, which breached $2,000 during this period, also fell below $1,900. ETH is trading at $1,892 at press time. Altcoins including ADA, SOL, LTC, and DOT also exhibited single-digit losses as the positivity of the Ripple news seemed to fade away.