In a recent report, Fidelity Digital Assets highlighted the importance of Bitcoin's (BTC) limited issuance. Given the current global economic slump, Bitcoin stands in contrast with regard to "increased supply, additional currency creation, and central bank balance sheet expansion."
Although the report's title refers to the strength of the US dollar in comparison to other global currencies, Fidelity focused on the British pound crisis as an example of an occurrence that would be impossible under a Bitcoin standard. The British government has used fiscal instruments to boost sagging economic growth while tightening monetary policy to combat decades-high inflation. Nonetheless, the UK is going through one of its most severe economic crises.
Moreover, trading volumes between the British pound and Bitcoin surged to a record high. Some UK investors have already realized BTC's ability to escape the current predicament.
Can Bitcoin become the global standard?
Now, the global dependency on the US Dollar has had its effects on national economies. Fidelity's argument claiming such a thing cannot happen in a Bitcoin standard does hold. Moreover, a global BTC standard would also address the volatility that is currently associated with the asset. Still, BTC adoption will take years to get to where the dollar is. The US dollar has power that very few assets have. And, given its recent gain, it is getting all the more powerful.
However, we do not live in a world with Bitcoin as the global standard. Coming back to the current scenario, BTC has struggled to get past the $20k mark. A rising dollar seems to be getting in the way of Bitcoin's growth as well, becoming an attractive investment. The Dollar Index (DXY) reached an all-time high towards the end of September before a slight retract. However, the DXY seems to be the indicator to watch out for, for BTC's revival. At press time, the DXY stood at 112.875.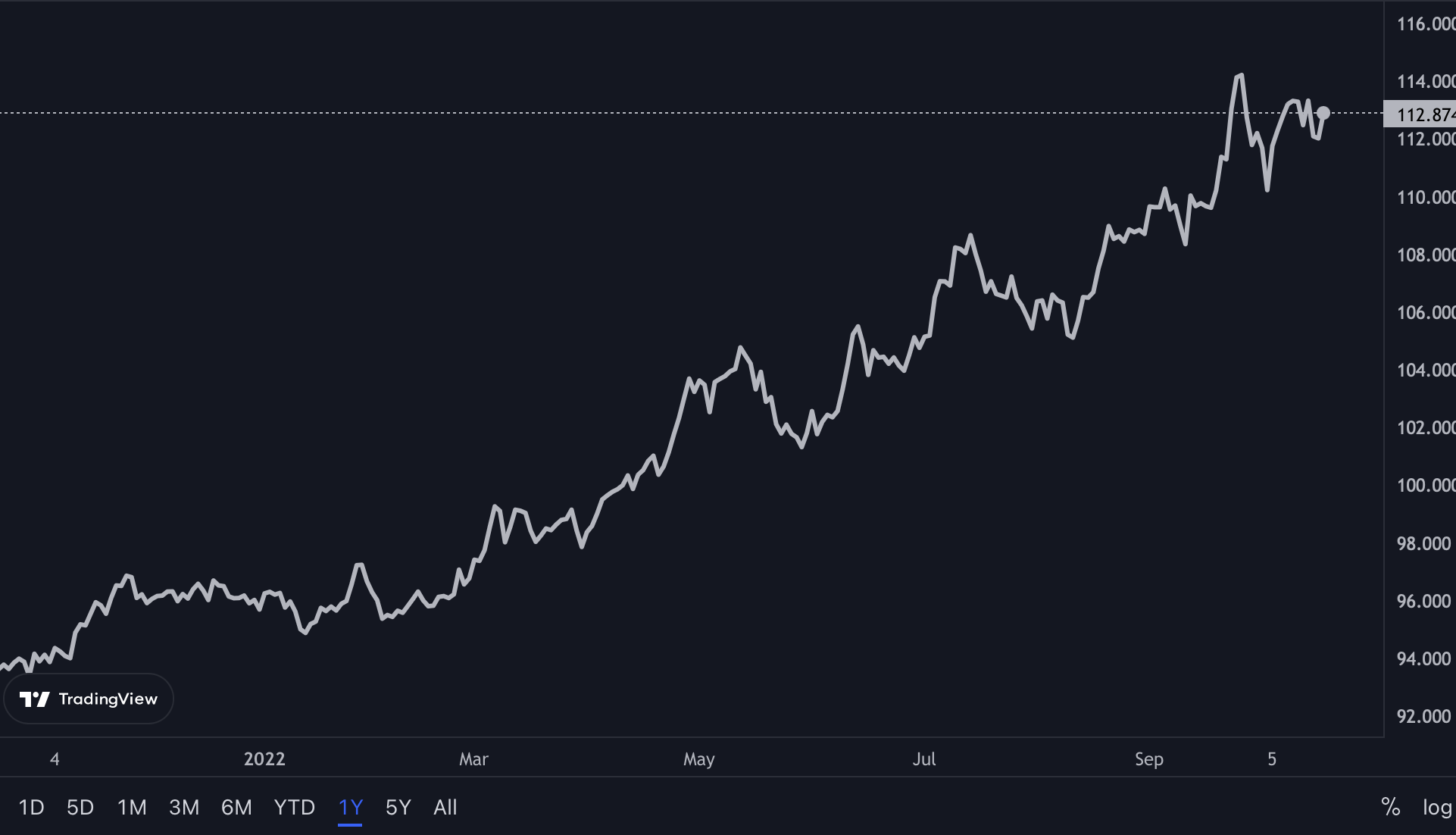 Meanwhile, veteran trader Peter Schiff took to Twitter and said that Bitcoin might be struck the hardest when risk assets start to decline if it cannot rise alongside other risk assets.
At press time, BTC was trading at $19,185.66, down by 1.8% in the last 24 hours.