While both stock and crypto markets are in the reds, the US Dollar seems to be climbing against other currencies. The Euro is trading at $1.04, while the Pound Sterling has dropped to $1.05. On Friday, 23rd September, the Dollar index (DXY) reached a new 20-year high. On the other hand Bitcoin (BTC) is struggling to get past the $20k level. Not only that, the larger crypto market cap has dropped to $971 billion, down by 0.9% in the last 24 hours.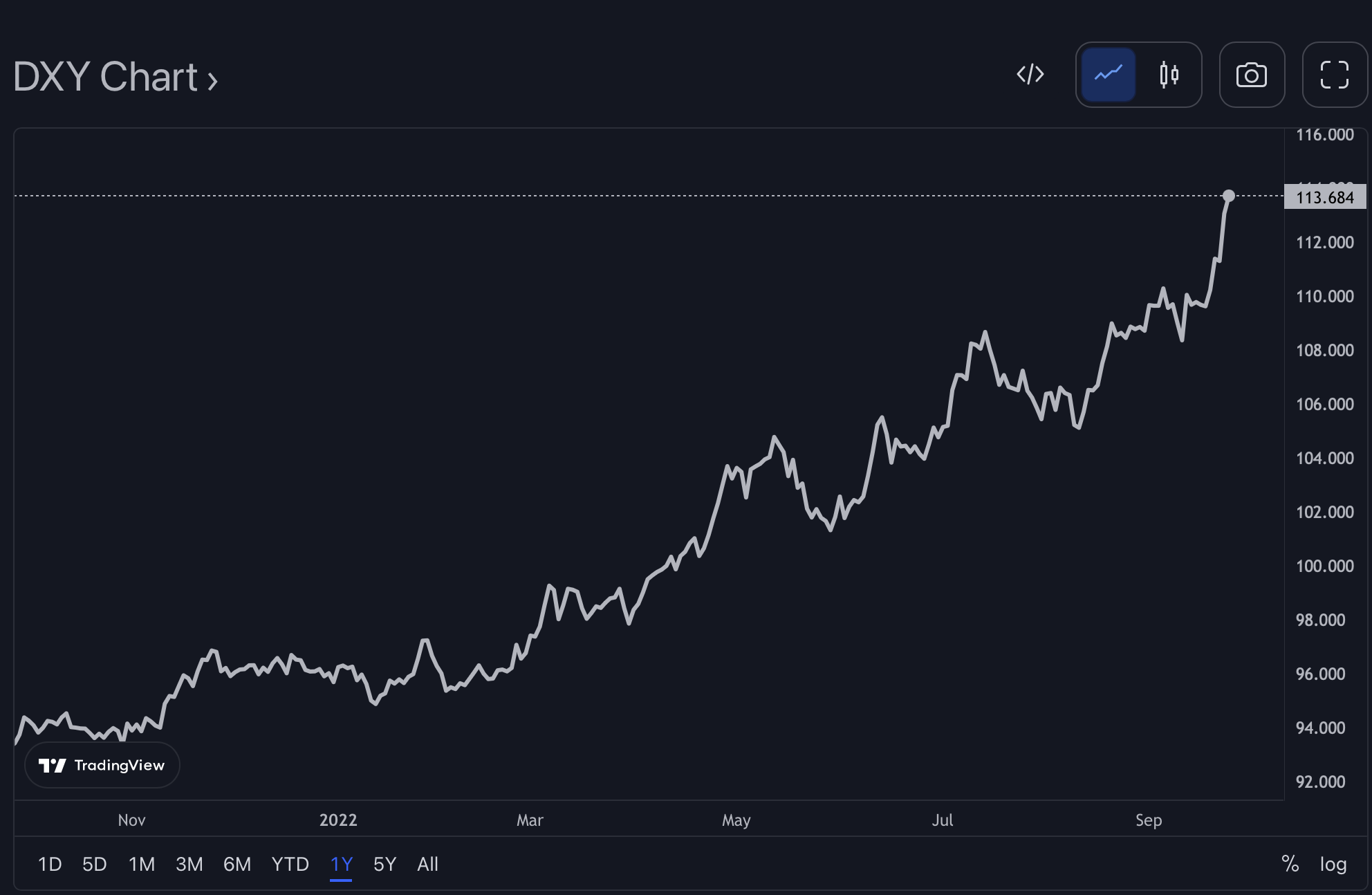 At press time, the DXY stood at 113.68 according to the data on Trading View. The Dollar's significant rise can be attributed to the Federal Reserve's decision to continue to increase interest rates, in order to curb inflation.
This has consequently made the US Dollar an attractive piece of investment. Global inflation numbers are witnessing record high levels, not seen in many decades. Nonetheless, the US did see a slight decline in its own CPI (consumer price index) numbers this month, albeit it was above its intended target.
A climbing US dollar is not as good as it sounds for the crypto markets, as we will explore in the subsequent section.
Will the DXY metric signal a Bitcoin reversal?
In August of this year, Bitcoin (BTC) enjoyed a brief period of relief. The original cryptocurrency rallied to $25k levels. However, it was a time when the US dollar was shrinking from its July highs. The same is observed in other moments of Dollar surge/shrink.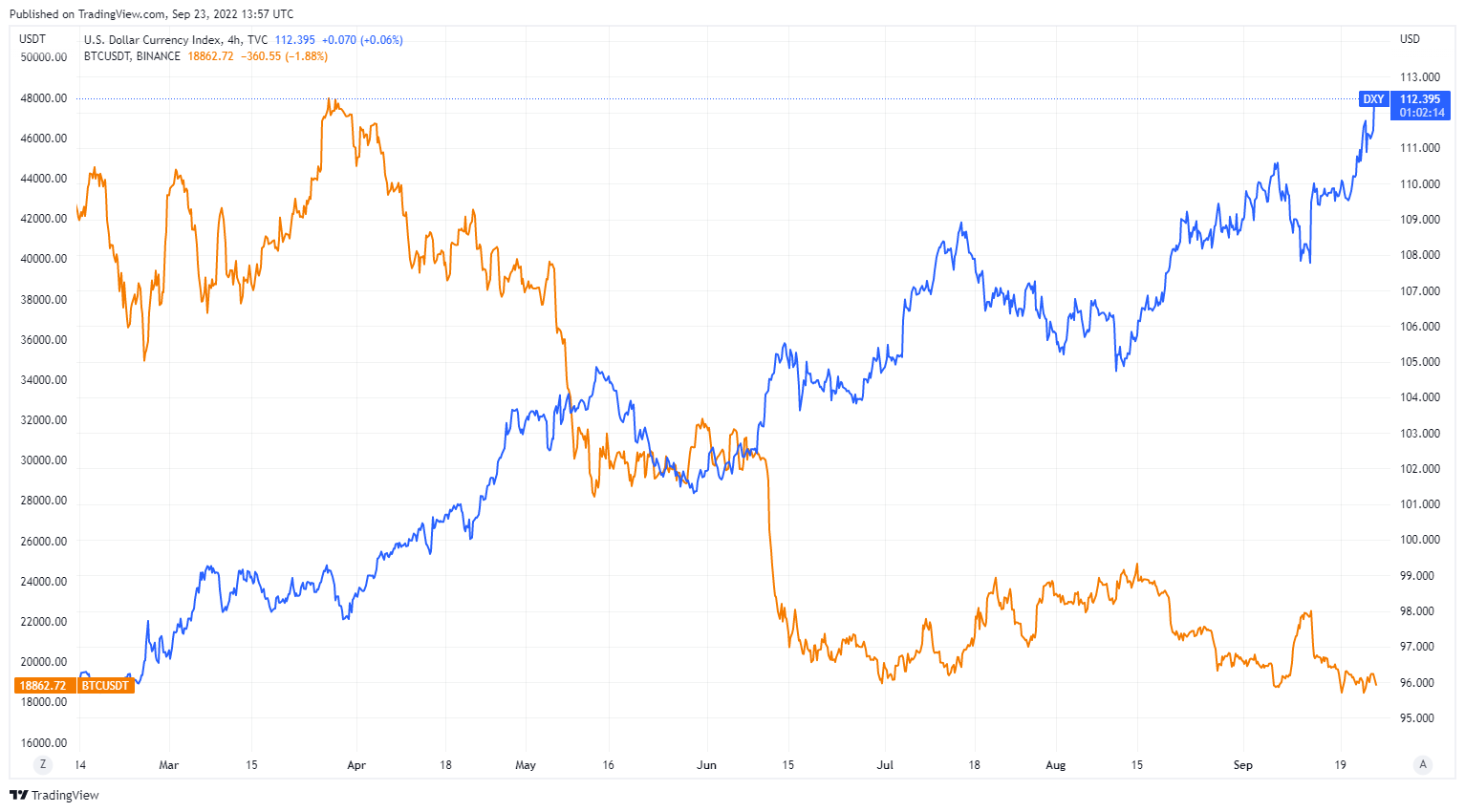 Going by that logic, it would appear that a falling DXY would be the signal for a Bitcoin reversal, or for a larger crypto bottom signal.
According to Jacob Canfield, a DXY of 120 should be the level to watch for. A rejection at that level could potentially signal a bottoming of the crypto and stock markets.
At press time, Bitcoin (BTC) was trading at $19,130.02, up by 0.4% in the last 24 hours.