Two weeks back, Ethereum was the talk of the crypto town, thanks to The Merge. The focus shifted to Cardano and its Vasil hardfork last week. However now, the limelight is back on Bitcoin.
The largest crypto's social dominance is currently at its highest level in approximately 2-months. A recent tweet from Santiment revealed that more than 1/4th of crypto-centric discussions are all about Bitcoin at this point. Per the analytics platform, the said development is a "positive."
"Among crypto's top 100 assets, BTC is the topic in 26%+ of discussions for the first time since mid-July. Our backtesting shows 20%+ dedicated to Bitcoin is a positive for the sector."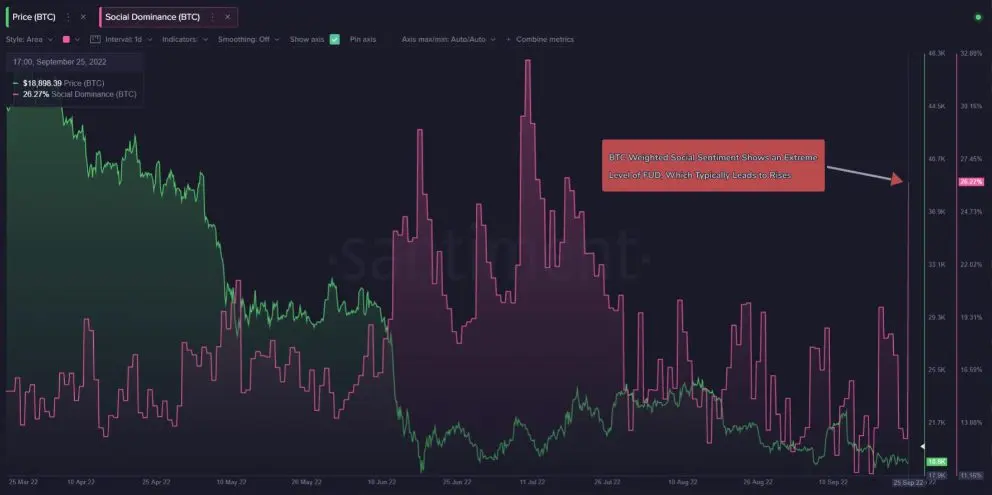 Furthermore, it is interesting to note that Bitcoin's coin-days destroyed in the last 90-days reached an all-time low. Low levels usually indicate that coins that have been HODLed for several months to years are the most dormant they have ever been. So, the current ATL reading means that long-term HODLers' coins are not essentially exposed to selling at the moment. And that's another positive for Bitcoin.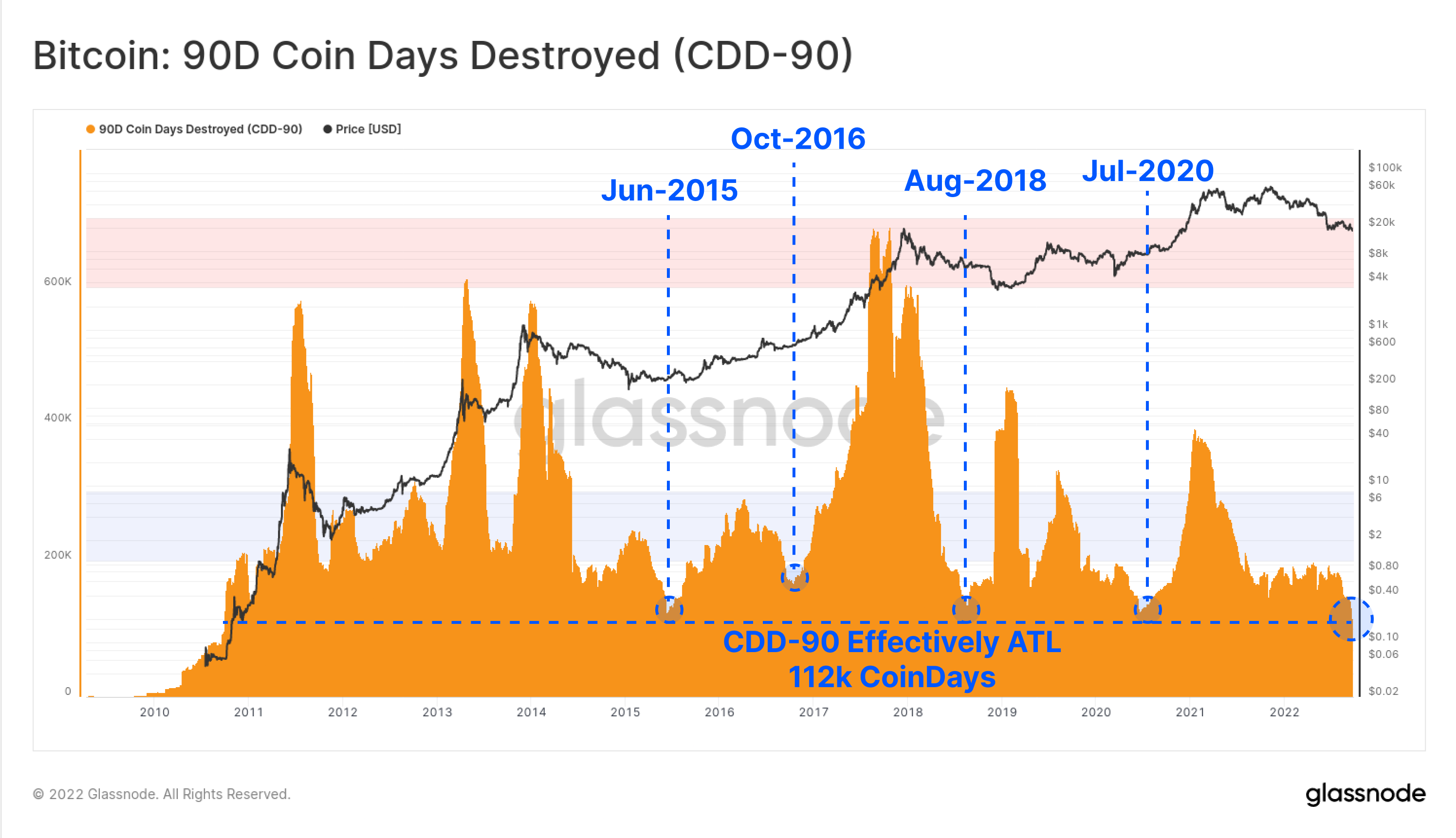 Alongside this, the number of non-zero Bitcoin addresses has been increasing lately. Glassnode brought to light that the same reached a 1-month high of 42,770,787 on Monday. The rise in the number of addresses with balance suggests that participants are likely buying the largest crypto at this stage.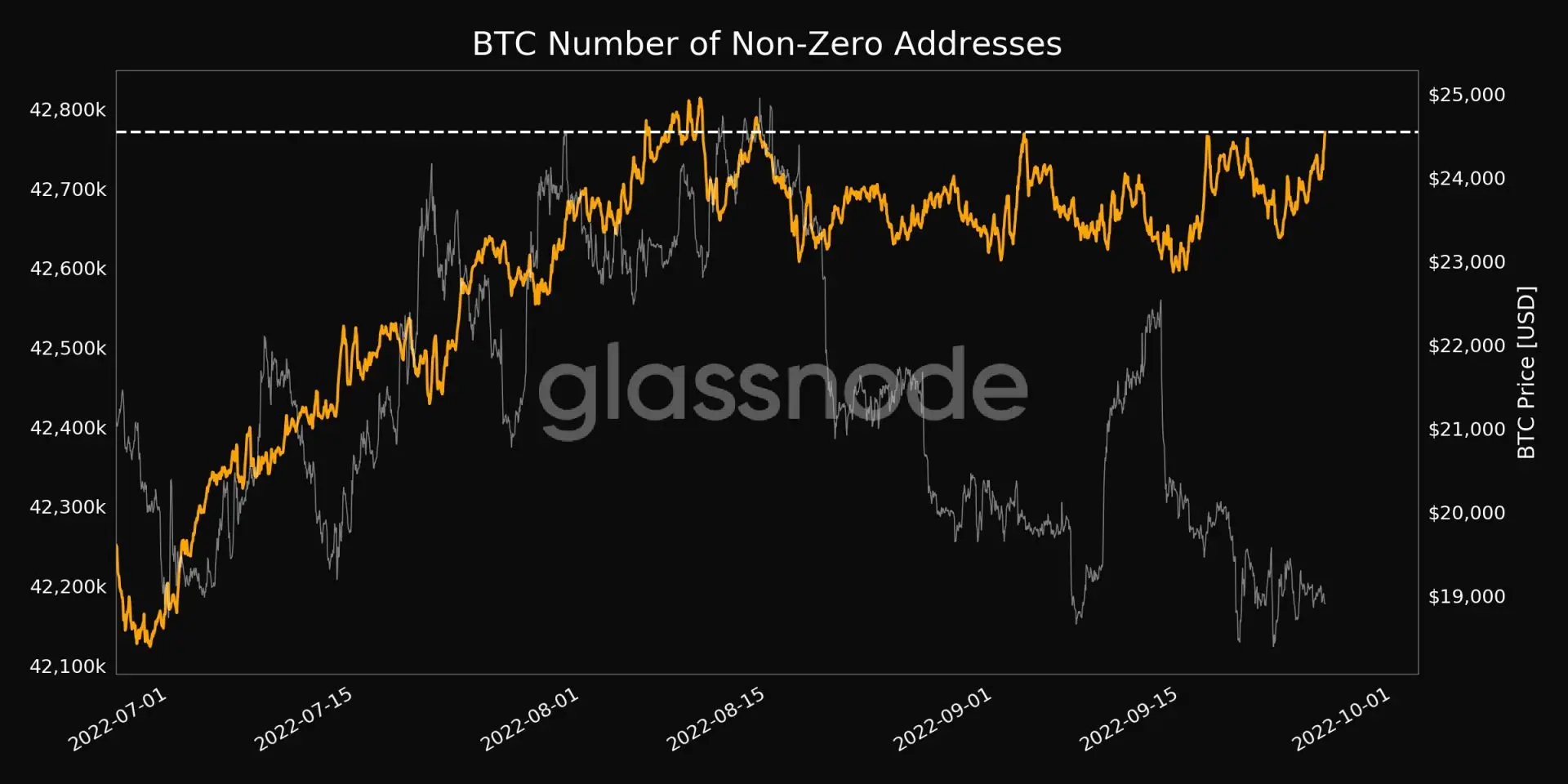 So, will Bitcoin initiate a trend reversal this week?
Well, per the aforementioned trends, yes. However, there's a hurdle. Even though the market is currently characterized by conviction and retail buying, it should be noted that the exchange outflow volume has been hovering around its 23-month low of $22,509,468.24, indicating that there's not enough buying momentum in the BTC market.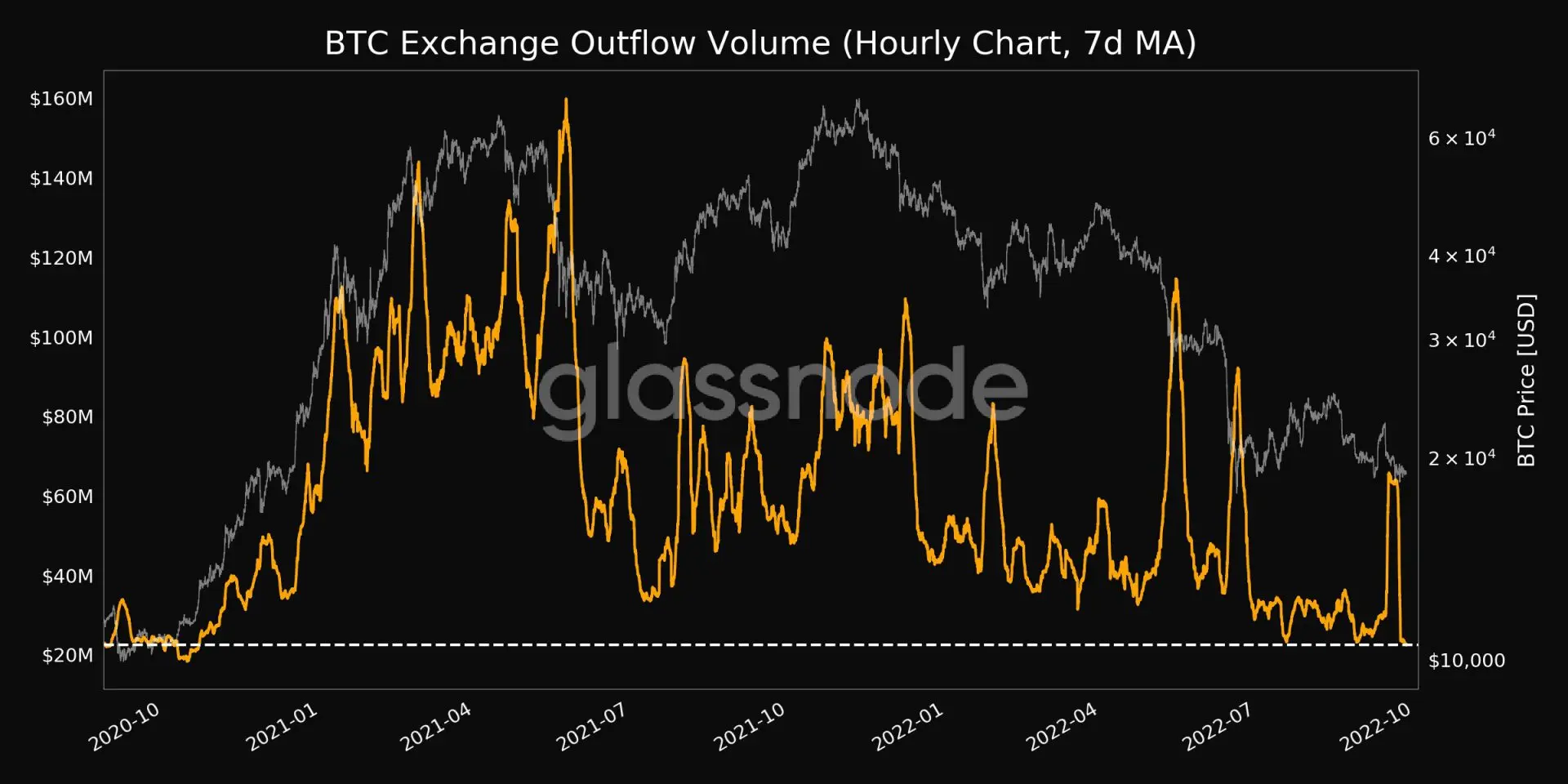 Per Santiment, social dominance spikes mean that extreme FUD is present in the market, and the same typically leads to a rise in price. However, until and unless the social volume translates into buy volume, Bitcoin will not essentially be able to trade in green. At press time, the aforementioned signs were looking positive as BTC rallied ~3.5% in the past 4-hours. It is still early to call for a confirmed reversal, but things were looking up for Bitcoin at the moment.