The cryptocurrency market has seen a surge of new assets entering the scene in recent years, which has somewhat overshadowed the presence of established digital assets. Bitcoin Cash [BCH] was one such asset that had been relatively quiet for a while. However, it has recently made a comeback, grabbing attention with its notable trajectory and making headlines once again.
Over the course of this week, Bitcoin Cash experienced a remarkable surge of more than 113%. Today, the altcoin reached a significant peak at $305.64. At press time, BCH was trading at $300.90, reflecting a daily increase of 31.8%.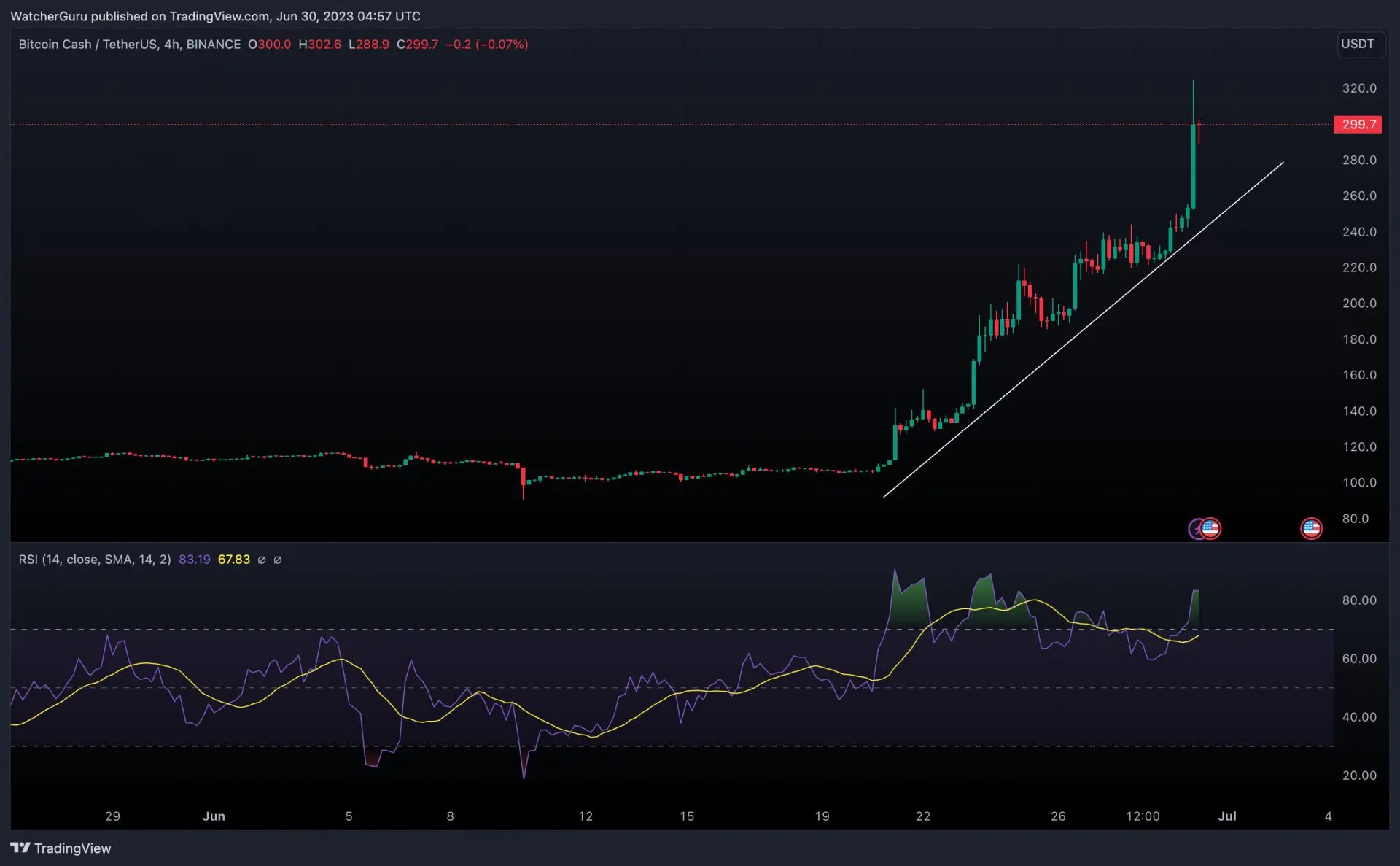 The upward movement of Bitcoin Cash is clearly evident when analyzing its four-hour price chart. Furthermore, the Relative Strength Index [RSI] indicator points out that BCH has been experiencing overbought conditions during this uptrend. Presently, the altcoin remains in the overbought territory.
In addition to the surge in its price, the market capitalization of BCH also experienced a significant increase. The market value of Bitcoin Cash reached a peak of $5.78 billion, propelling the asset to the 14th position on the list. This achievement allowed BCH to surpass well-known assets such as Avalanche [AVAX] and Shiba Inu [SHIB].
Moreover, the surge in BCH is accompanied by a significant increase in its contract open interest, reaching a two-year high of $562 million. Since June 22, the trading volume of BCH contracts has multiplied more than 10 times compared to previous levels, with a 24-hour trading volume reaching as high as 4.427 billion.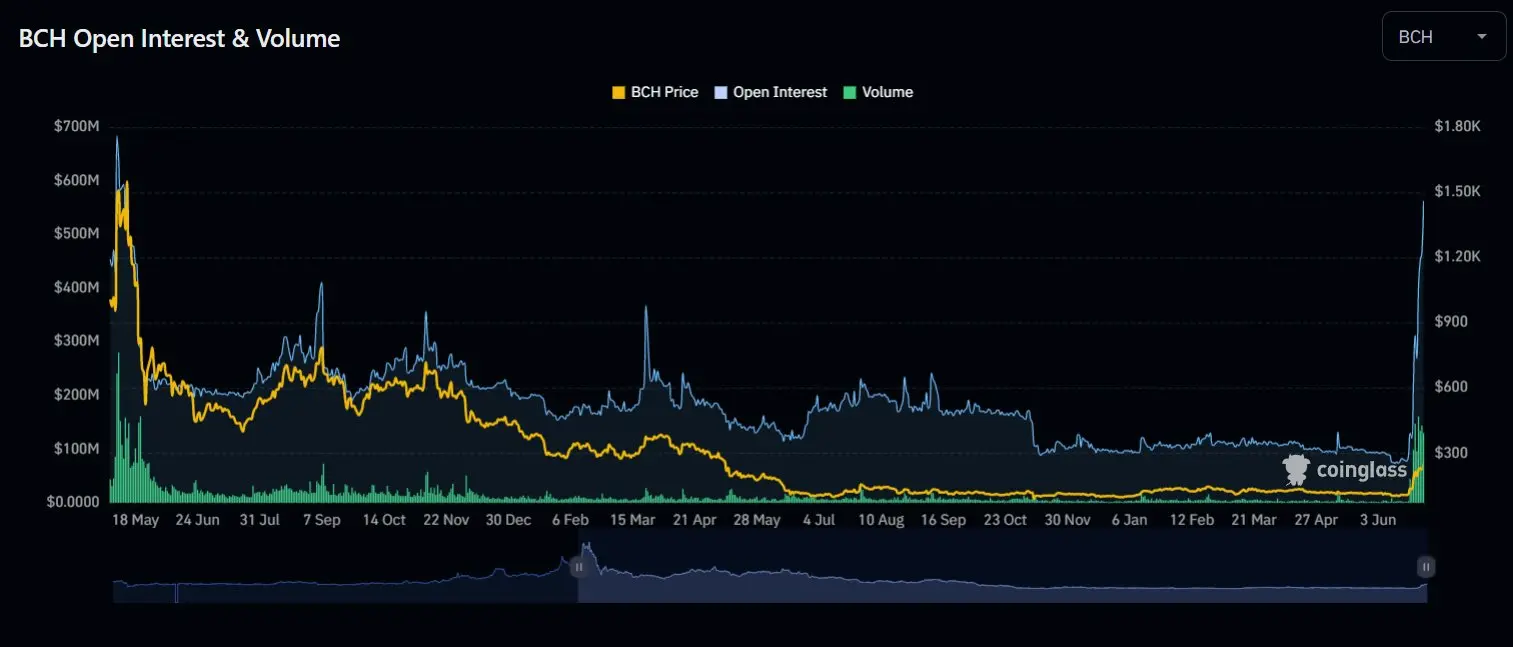 What is causing the sudden pump in BCH?
BCH's upward movement can be attributed to various factors. One possible reason is the recent launch of EDX Markets, a new cryptocurrency exchange. Notably, major Wall Street players such as Charles Schwab, Citadel Securities, and Fidelity Digital Assets are backing the exchange. EDX announced its support for a select few cryptocurrencies, including Bitcoin, Ethereum, Litecoin, and Bitcoin Cash. With EDX's launch last week, allowing trading of these specific assets, it is likely that increased attention and trading activity in BCH ensued as a result.
According to prominent journalist Colin Wu, the recent surge in BCH's price could be linked to South Korea. Wu highlighted that Upbit, the largest exchange in South Korea, has reported a substantial trading volume of over $350 million for the BCH/KRW trading pair. This volume represents 23.58% of the total trading volume for BCH and is three times higher than the trading volume of BTC/KRW on Upbit. The increased trading activity on Upbit suggests significant interest and participation in BCH within the South Korean market.