Bitcoin was trading at $35,000 early this year and experienced multiple crashes almost every month. BTC's price slashed to half in June after it plummeted to $18,000 dragging the entire crypto markets down with it. Leading cryptos are down more than 65% from their all-time highs and shed all profits they generated last year. However, despite the markets tanking, a majority of investors seem to be unfazed by the crash.
A recent survey published by Civic Science indicates that the majority of investors are not affected by the market crash despite top cryptos losing most of their value.
Also Read: Bitcoin Reaching $100,000 Is A Matter of Time: Bloomberg Analyst
The survey highlights that 78% of holders had no negative impact during the market crash and went on with life as usual. Only 7% of investors said that the market crash had an impact on their lives and finances. Also, 14% of investors revealed that they know people whose lives were affected due to the market plummeting.

The survey also shed light that the majority of investors held on to their cryptos during the crash and didn't jump ship. 54% of respondents said they didn't sell their cryptos despite facing severe losses and are holding them for the long term.
20% of respondents revealed that they sold a portion of their cryptos during the market turmoil and held on to the rest. However, 26% of investors stated that they sold all their cryptos and jumped ship after being unable to sail through the crash.

Also Read: Shiba Inu's Bone Doubles in Price: Breaches $1 From $0.50 in 30 Days
When Will Bitcoin & The Crypto Markets Rise?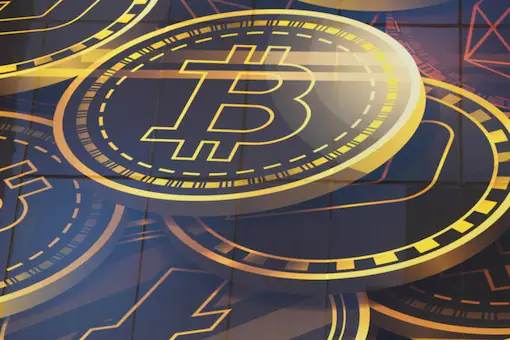 Bitcoin and the rest of the crypto markets rallied last month after trading on the back foot early this year. Nonetheless, the markets seem to be losing grip this month and began trading in the red yesterday. Bitcoin and Ethereum have shed nearly 5% making the rest of the altcoins slump.
A rally might not be on the cards, as the economy is yet to come out from the inflation crisis. Also, despite gas prices seeing a reduction this month, it is still $2 higher than in January this year. A recent survey revealed that 58% of Americans are living paycheck to paycheck after inflation spike. Even 30% of Americans who earn $250,000 per annum or more are living paycheck to paycheck, revealed the report.
Also Read: Ethereum Prediction: Here's the Downside Target For ETH
All these developments stunt the market's growth and a bull run seems to be nowhere on the horizon. At press time, Bitcoin was trading at $22,934 and is down 4.4% in the 24 hours day trade. The leading crypto is also down 66.8% from its all-time high of $69,044, which it reached in November last year.