Bitcoin is hovering around the $24,000 mark today and is mostly trading in the green since July this year. Though BTC experienced dips in the last 30 days, it managed to claw back and reach new weekly highs. Bitcoin survived the 75 BPS interest rate hike by the Feds, and also made its way through the negative GDP report unhurt.
The leading crypto shot up in price when the developments were announced and brought back trust in the markets. Now that BTC is having a grip on its price, investors believe the crypto might be headed for better days. Mike McGlone, Bloomberg's financial analyst predicts that Bitcoin looks much better to reach $100,000 now more than ever.
Also Read: Shiba Inu's Bone Doubles in Price: Breaches $1 From $0.50 in 30 Days
McGlone claimed that Bitcoin reaching $100,000 is only "a matter of time" and investment now can deliver handsome rewards. The analyst predicted that Bitcoin's price rise in the coming months will be linked to crude oil. According to McGlone, crude oil prices will slump in the second half of 2022, which will open the gates for a bull run.
The markets are mostly tied to crude oil prices and react sharply when their price spikes up. The price of crude oil is $90 today and McGlone predicts it could fall to $50 by the end of 2022. Therefore, Bitcoin and the overall crypto markets could jump in price and reach new highs, believes McGlone.
"A Matter of Time? $2,000 Gold, $100,000 Bitcoin, $50 Crude Oil. The energy spike is proving its own worst enemy, with macroeconomic implications that may buoy gold and help Bitcoin transition toward a high-beta version of the metal and Treasury bonds," he tweeted.
Can Bitcoin Reach $100,000 This Year?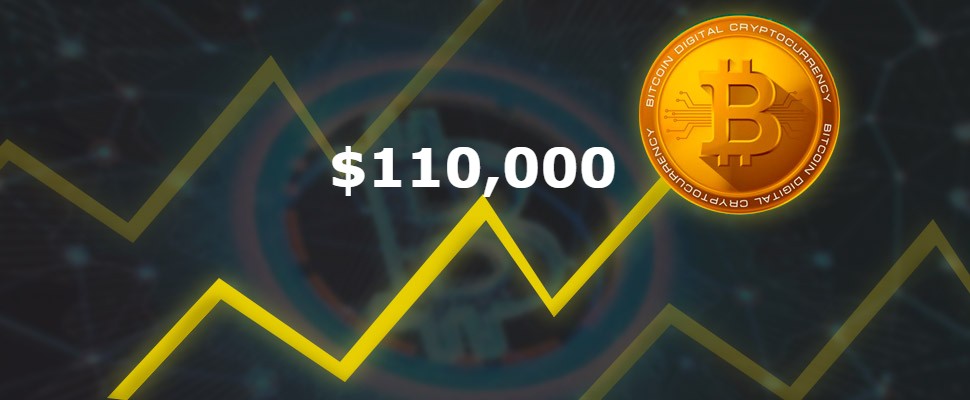 This isn't the first time that financial analysts have predicted that Bitcoin is poised to reach $100,000. Several analysts and leading publications predicted that BTC will touch $100K last year but it ended up trading backward instead.
Investors who poured in their money believing it could breach the $100K mark are all underwater. BTC fell more than 65% from its all-time high of $69,044 and crashed multiple times this year.
Therefore, the prediction of BTC reaching $100,000 should be taken with a grain of salt. The markets are yet to recover and crude oil prices might not come down as the war between Russia and Ukraine is not over.
Also Read: Prediction: What Could Be the Price of Hex 5 Years From Now?
The chances of oil prices shooting up are much higher than it going down. In conclusion, it is advised to wait and watch for economic developments before going all in on BTC.
At press time, Bitcoin was trading at $23,964 and is up 2.53% in the 24 hours day trade.