While the cryptocurrency community is still recovering from the infamous FTX crash, Silvergate Capital's shutdown seems to be impacting the market. Bitcoin [BTC], the world's largest cryptocurrency dipped to a low of $21K and certain altcoins followed suit.
BTC was trading for $21,719.92 with a 1.34% daily drop. Considering the increased number of sellers in the market, the asset is speculated to fall lower.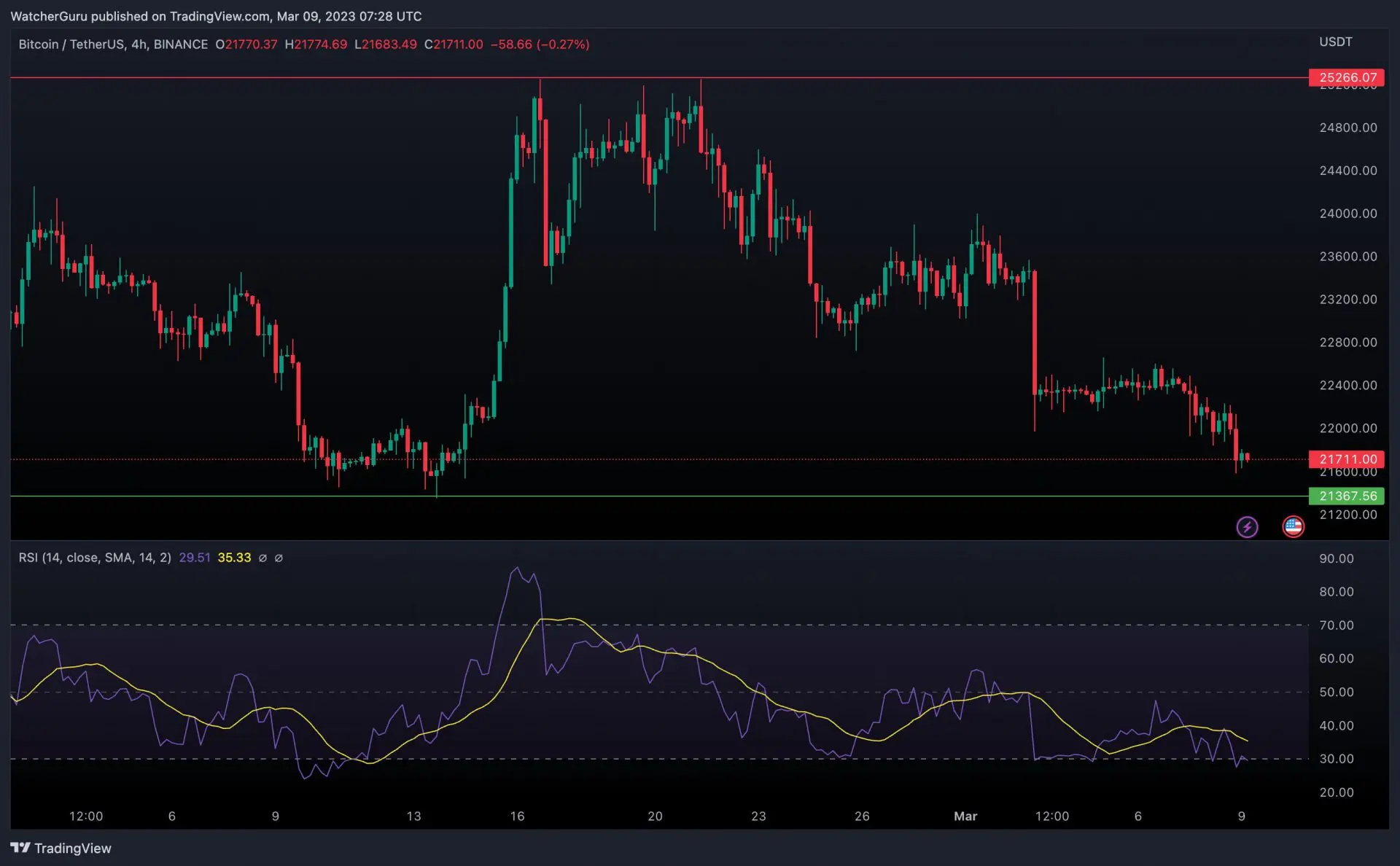 After a healthy January and a stable February, March proved to be a downer for the king coin. The Relative Strength Index [RSI] indicator revealed that Bitcoin was currently in the oversold zone. This bearish signal could push BTC down to its immediate support level of $21,367.
Amidst this, the daily trading volume of BTC plunged. At press time, the trading volume of Bitcoin was at $21,538,647,472 with an 11.79% plummet.
More than half of Bitcoin holders remain in profit despite latest drop
Bitcoin's latest slump wasn't as detrimental. Data from Into the Block suggested that an increased number of BTC holders were at a profit. 61% of the holders were making money at the king coin's current price, and a dainty 35% were at a loss.

Long-term holders were the ones that were pocketing the most profit. 70% of holders have held the king coin for over a year.
Consequently, the community did not lose hope. Several continued to suggest that it was the end of the Bitcoin bear market.
A few others implied that Bitcoin could endure some more correction. Several factors come into play here. With indices stabilizing and the unemployment rate coming out tomorrow, the cryptocurrency market could face some volatility. Additionally, Mt. Gox's repayment structuring is expected to conclude tomorrow. With payments pouring in, Bitcoin might expect movements in its price.
With uncertainty written all over the market, investors are advised to tread carefully.