Despite the SEC's latest rejections, the Bitcoin ETF hype is far from cooling down. However, a group of people from the community have started becoming cautious. Eric Balchunas, Senior ETF Analyst at Bloomberg, recently contended that crypto exchanges like Coinbase will take a hit when ETFs are approved. During a recent appearance on Laura Shin's Unchained podcast, the analyst said,
"At the end of the day, three-four years from now, you're going to be able to buy a liquid, cheap Bitcoin ETF, and it's going to be powerful…For the crypto exchanges, this will be a threat to their business because Coinbase and some of these exchanges charge a lot per trade."
In such a scenario, ETFs would become really appealing and would do 'all' the legwork of storing the crypto. Alongside that, it will also offer investors tax benefits, making its value proposition "very, very high," Balchunas contended.
Also Read: G20 Chair India: 'Active' Crypto Discussions Are Going On
Bitcoin to Follow Gold's Footsteps?
Several in the industry are hyper-bullish on ETFs and have been predicting the scenario to be similar to when gold ETFs were launched nearly a decade ago. A particular user pointed out that the last significant institutional FOMO panned out during the gold hype wave in 2004. Gold ended up shattering records on the price front right after. As a result, the user believed that Bitcoin would "aggressively" rally during the next bull market, provided the ETFs are green-lit before the May 2024 halving.
In fact, several others are on the same page and expect Bitcoin's price to rip apart when ETFs launch. Using the same chart above as a reference, another user asserted,
"Most people don't realize the significance of a Spot Bitcoin ETF."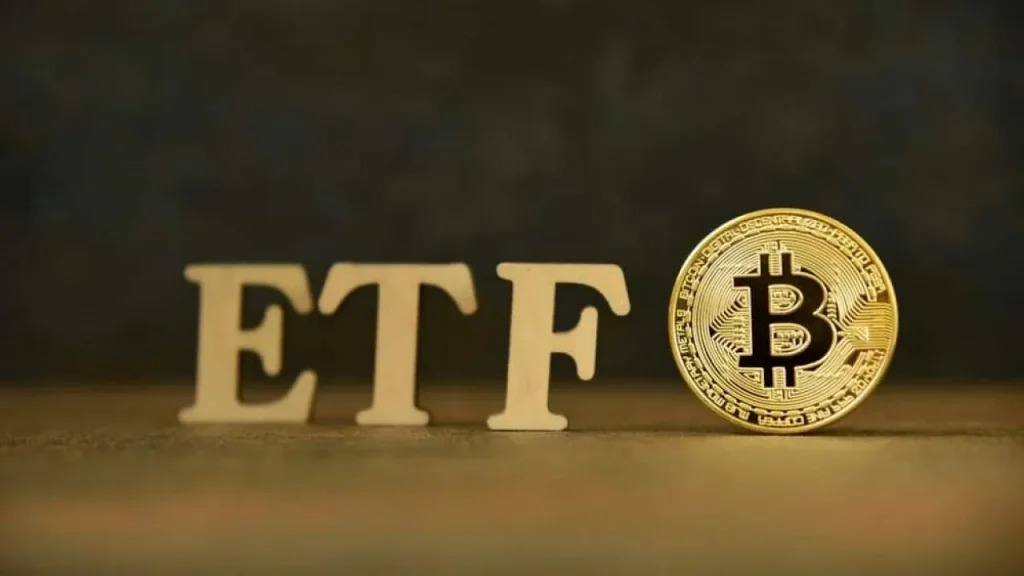 Also Read: Solana Registers $26 Million Inflows: Becomes 'Most Loved' Crypto
As far as past precedents are concerned, BTC has historically not reacted positively whenever new investment options related to crypto have opened up. When CME Bitcoin was launched in 2017, capital inflows worth $10 billion were expected. However, Bitcoin ended up crashing instead after the CME futures debut. Likewise, neither Coinbase's direct listing nor Proshares' Futures ETF launch triggered a rally for Bitcoin. Cautioning users, Alpha Beta Host 'TXMC' posted,
"The pattern doesn't have to repeat, but it isn't off to a great start. Let's stick to what we know."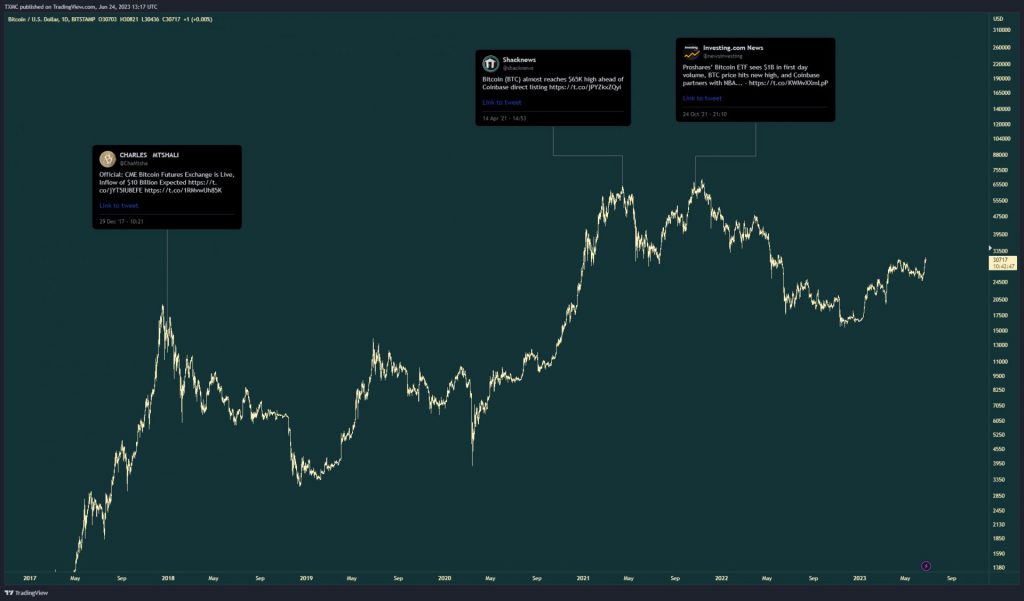 Also Read: Dogecoin Averages 1.3% on its 'Best' Trade Day: Here's Why