The crypto market has been characterized by outflows of late. However, the story is different for a particular altcoin. Solana has registered inflows for nine consecutive weeks now, with the latest week adding $0.7 million. On a year-to-date basis, the number is even higher. CoinShares' latest weekly report noted,
"The YTD inflows of $26 million suggest it [Solana] is the most loved altcoin amongst investors at present."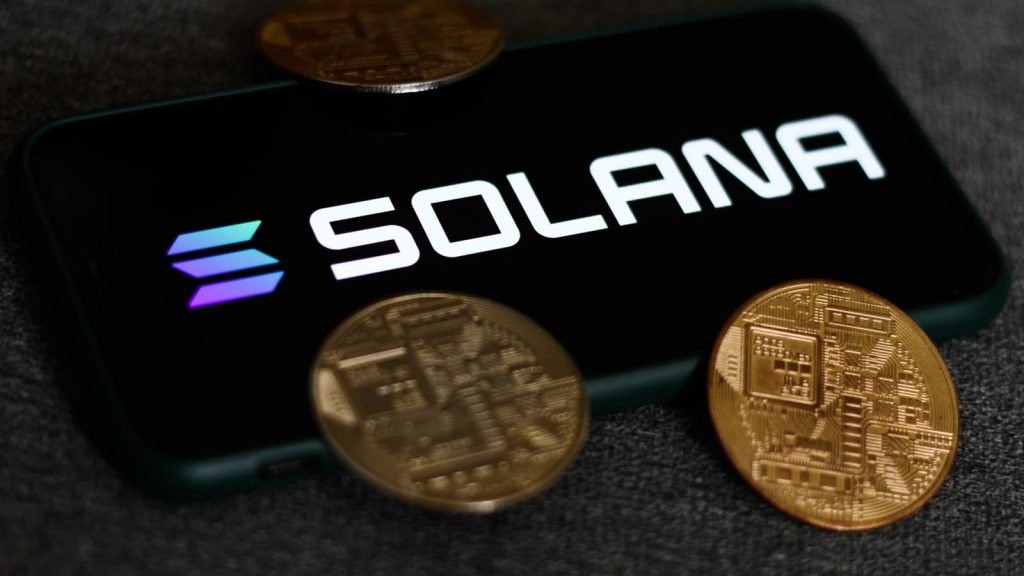 Also Read: GALA Token Creates New 2023 Low: 96% Investors in Loss
Other Altcoins Register Outflows
Leaving aside Solana, most other altcoins registered outflows. As tabulated below, institutions offloaded Polygon and Ethereum worth $8.6 million and $3.2 million, respectively, while the 'multi-asset' and 'other' baskets noted outflows worth $9.2 million in total. Owing to the latest run of negative sentiment over the last 7 weeks, the outflows now sum up to $342 million. The year-to-date front, however, painted a different picture. CoinShares report revealed,
"The year-to-date digital asset investment products remain in a net inflow position totalling $165 million, with the year so far beset with large gyrations of investor flows, very much driven by the hopes and concerns for regulation on digital assets."
In fact, the bearishness associated with Bitcoin was seen evaporating in the short term. Institutions bought Bitcoin worth $3.8 million over the past week. Parallelly, they sold short-term BTC products worth $3.3 million.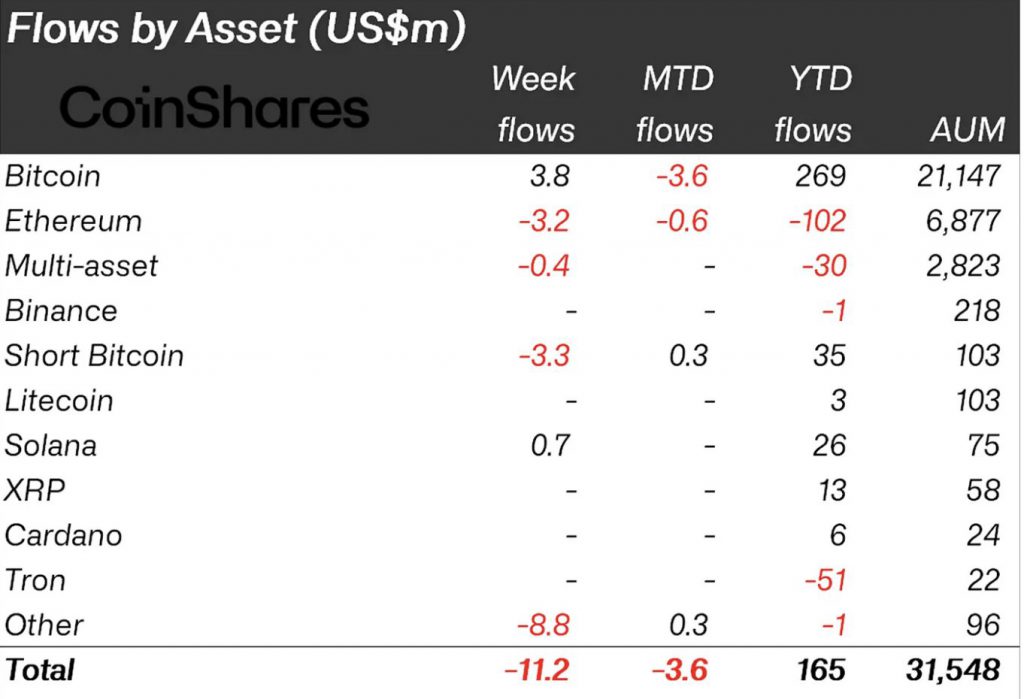 Also Read: Dogecoin Averages 1.3% on its 'Best' Trade Day: Here's Why
On the price front, Solana recently lost support at $20.07, paving the way for the price to drop to $17.22. At press time, SOL was trading at $19.33. On a weekly basis, SOL is already down 6%. Consequentially, the Sharpe Ratio of the asset has been hovering in negative territory of late. At press time, it flashed a value of -2.79, indicating that investors' SOL portfolio has been underdelivering at the moment. Hence, institutions hoarding the asset at this stage is likely a sign of conviction, indicative of an eventual recovery over the mid-term.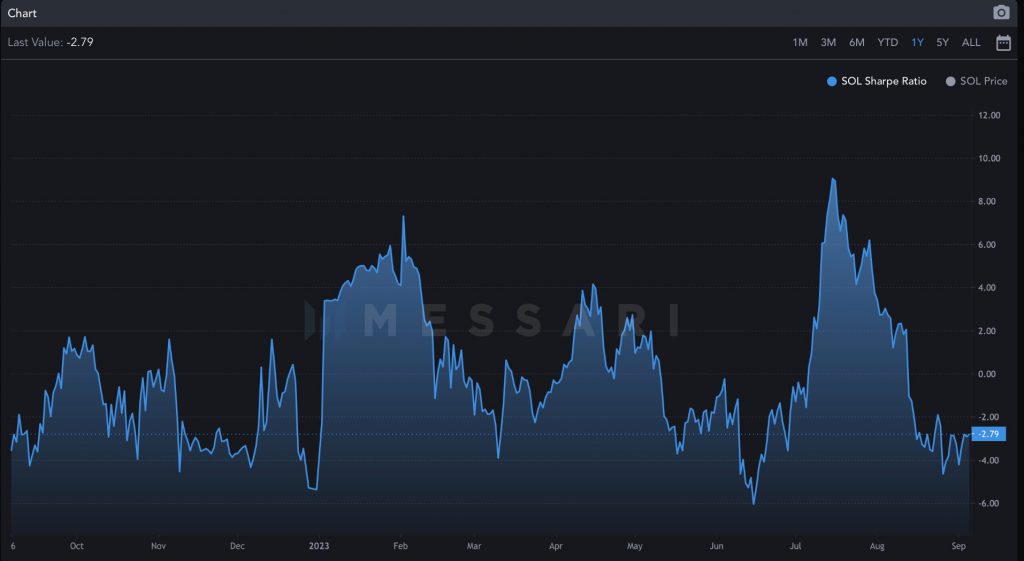 Also Read: Crypto: Grayscale AUM Drops 12% to $22 Billion