The co-founders of Gala Games, Wright Thurston, and Eric Schiermeyer, recently filed lawsuits against each other over theft and mismanagement. Schiermeyer alleged that Thurston and his investment firm, True North United Investments, stole around $130 million worth of GALA in 2021. Thurston, on the other hand, blamed Schiermeyer for triggering Gala Games to "sell off and waste millions of dollars in company assets." He further alleged that Schiermeyer lent millions of dollars worth of company funds to himself for personal purchases.
On the heels of the lawsuit, GALA's price started dropping owing to fear, uncertainty, and doubt. In fact, GALA also went on to create a new 2023 low at $0.01603 a few hours ago. Additionally, the asset was the top loser on the daily timeframe at press time. GALA was priced at around $0.01658, down 5.7% in the last 24-hours.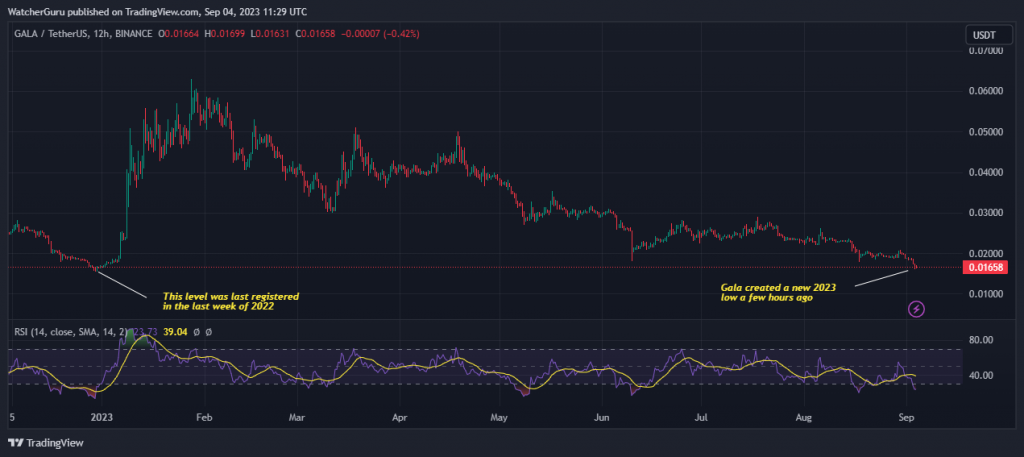 Also Read: Dogecoin Averages 1.3% on its 'Best' Trade Day: Here's Why
GALA Loses Investor Appeal
GALA gained substantial traction during the 2021 gaming hype. In November, the asset reached a peak of $0.841. From its current level, the asset's valuation is 98% down. According to IntoTheBlock's Global In/Out of the Money indicator, more than 96% of GALA addresses are currently underwater.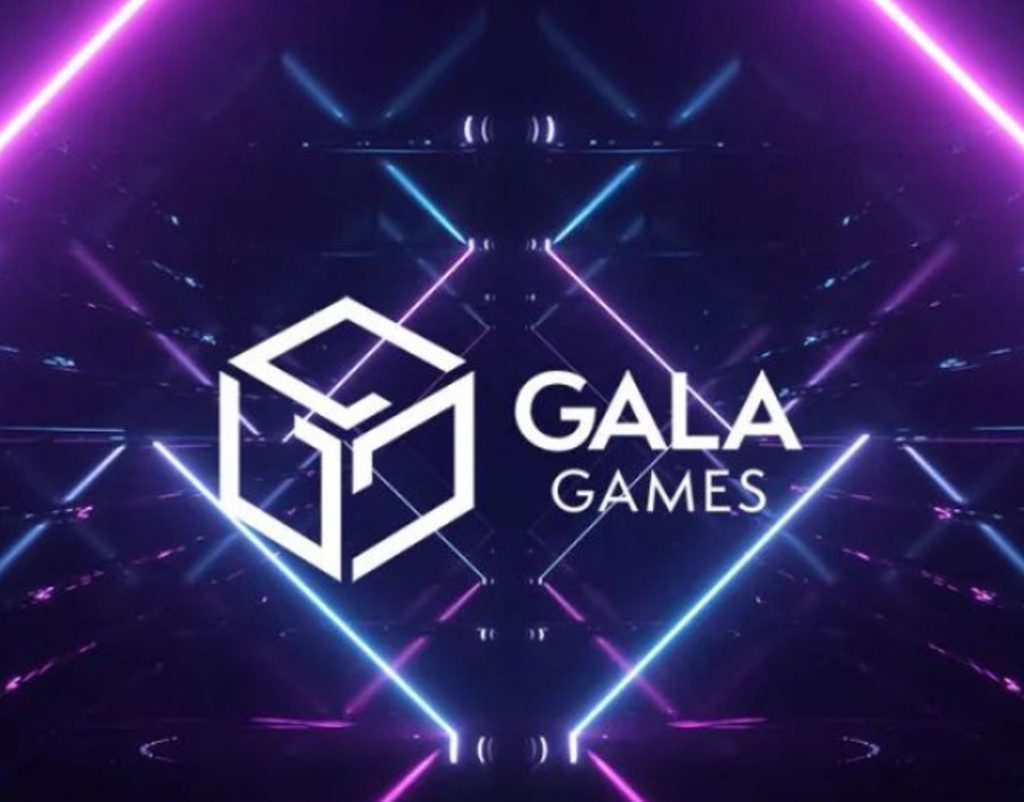 Also Read: Crypto: Grayscale AUM Drops 12% to $22 Billion
In fact, on several days over the past week, no large transaction [greater than $100k] has been registered, indicating that the token is not essentially a part of the whales' list at the moment. There were other signs of capitulation surfacing at press time as well. Addresses with a zero balance have been rising. At the beginning of 2023, there were around 150,000 zero-balance GALA addresses. Now, the number is up to 220,000. Additionally, over the past 12 hours, the sell trades exceeded the buy trades by 11.36 million GALA tokens.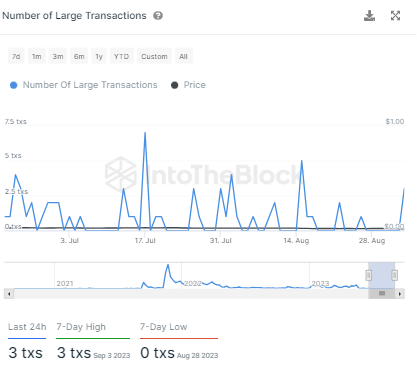 The Development Front
Amid the turbulent landscape, Gala Games representatives recently affirmed on X [formerly Twitter] that "we aren't going anywhere" and will continue "redefining" blockchain functionalities. Developers of multiple projects have been working on Gala Games, Gala Tech, Gala Film, and Gala Music. Records are being created, launches are lined up, and users are being onboarded. The team asserted,
"We are here to change industries and redefine what blockchain can do around the world."
Also Read: 99% Nigerians 'Aware' About Crypto, 90% Ready to 'Invest'