Just like Bitcoin investors, even GBTC investors have been suffering losses lately. On the tri-monthly, year-to-day, yearly, and tri-yearly timeframes, the RoI has consistently remained negative. This trend, as a whole, is in complete contrast when compared to the returns provided by the fund during its initial years.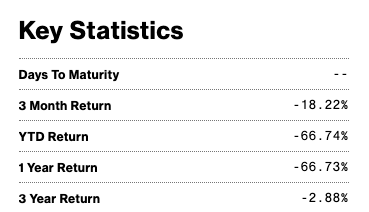 GBTC shares, as such, provide investors exposure to Bitcoin, without the need to actually buy and HODL the asset itself. Resultantly, institutions prefer this kind of investment route more, thanks to the passiveness.
Towards the end of last week, Grayscale Bitcoin Trust shares' discount hit rock bottom, for it was hovering around its all-time low level of 35.18%.

However, with Bitcoin climbing up the charts by 8% over the past day, GBTC shares noted a minute recovery. However, as illustrated below, it failed to break past $11.5, and continues to trade at levels lower than where it was trading last week.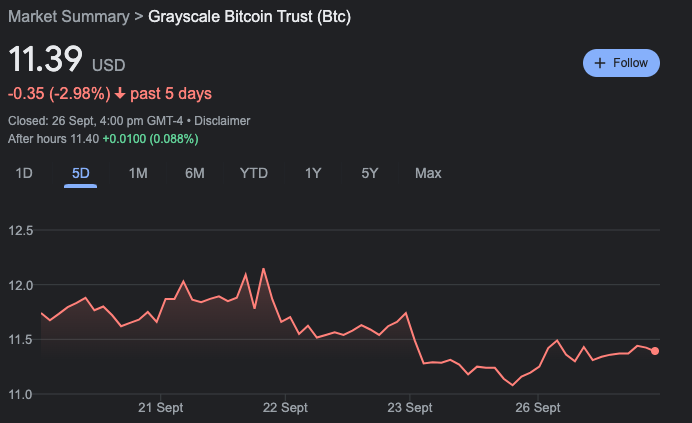 Also Read: Can Grayscale's Bitcoin Spot ETF reverse the tides in their favor?
Grayscale, on its part, had been trying to convert its Bitcoin Trust into an ETF to reverse the tides back into their favor. Towards the end of June, however, the SEC denied its conversion application. Resultantly, the company sued the agency over the same.
Read More: Grayscale sues SEC over Bitcoin ETF conversion rejection
Macro Institutional outlook w.r.t. Bitcoin
The broader institutional investor trend remains to be lukewarm. Over the past week, crypto and related investment products saw positive flows, but the number was not quite noteworthy. Per CoinShares' latest weekly report, inflows summed up to $8.3m last week, representing a continuation of the "tepid investor appetite" for digital assets at present.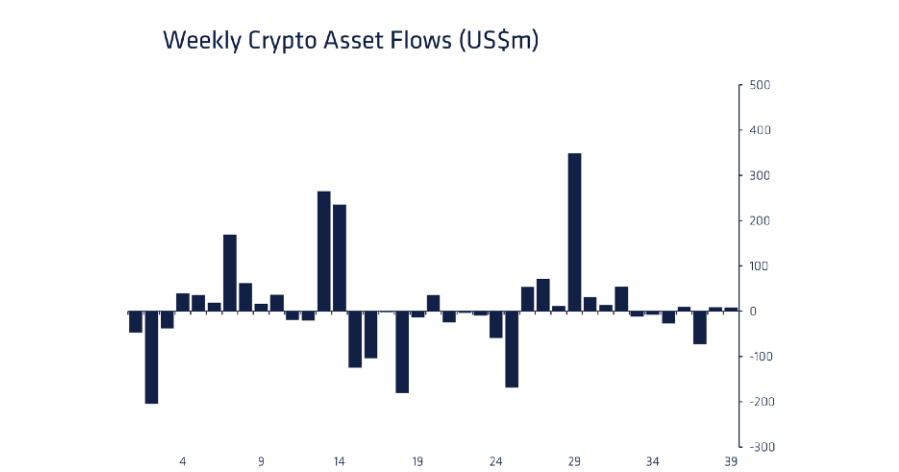 As far as Bitcoin is concerned, CoinShares' report noted,
"Bitcoin saw minor inflows totaling US$0.1m with recent price movements pushing total assets under management (AuM) to US$15.9bn, the lowest point since end-June."