Grayscale's Bitcoin (BTC) investment product, Grayscale BTC Trust (GBTC), has fallen to two-year lows. According to the data on YCharts, GBTC's discount to BTC net asset value (NAV) has fallen to 15.87% as of Oct. 13. The last time GBTC's discount was at this level was in December 2021, just a month after BTC hit its all-time high of amost $69,000.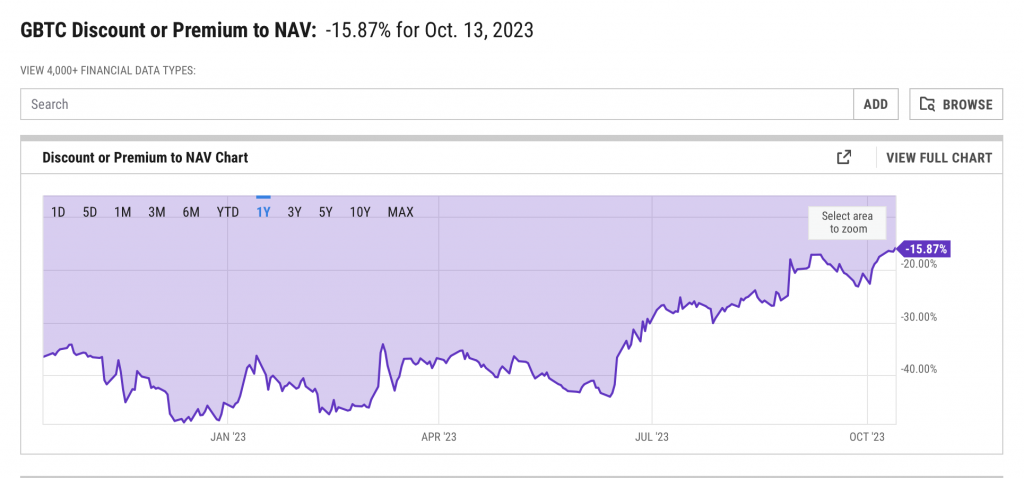 Moreover, GBTC's discount to BTC began to narrow especially after BlackRock and other financial institutions applied for a spot BTC ETF (Exchange-Traded Fund). The discount fell from 44% on June 15 to 26.7% by July 5. BlackRock is the largest asset manager in the world with nearly $10 trillion assets unders its management. When the firm applied for a spot Bitcoin (BTC) ETF, the markets became ecstatic, and BTC went above $30k for the first time since June 2022.
Also Read: Bitcoin: Analyst Predicts BTC May hit $135,000 Next Cycle
Experts claims that GBTC's discount will eventually dissapear as the approval for a spot BTC ETF approaches.
Will the U.S. SEC approve a spot Bitcoin ETF?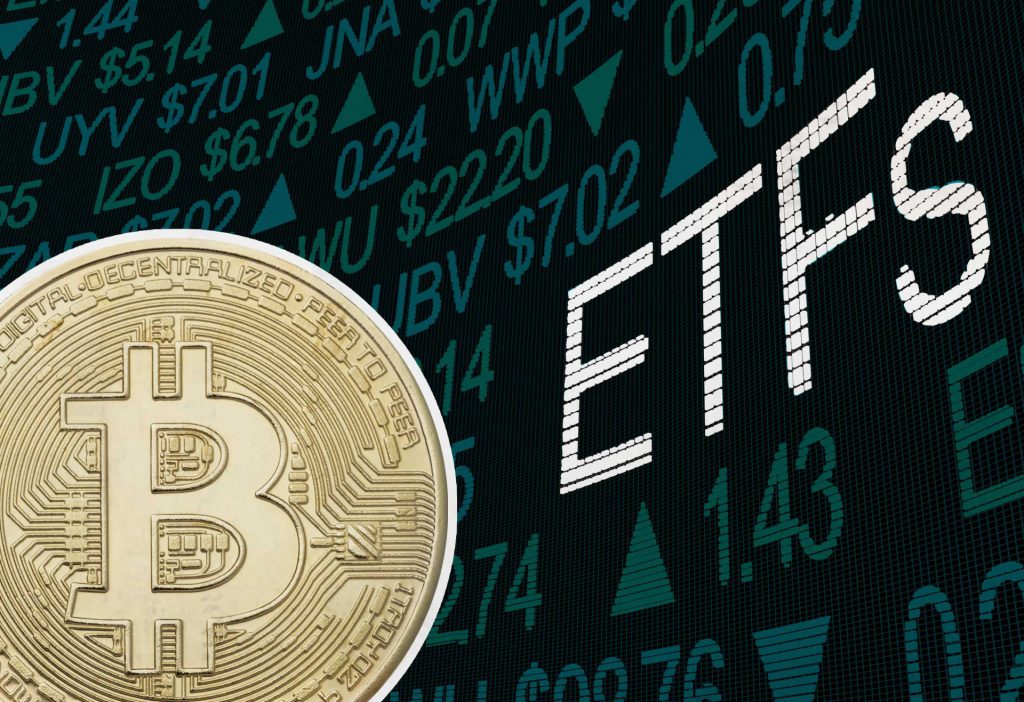 The U.S. SEC (Securities and Exchange Commission) has delayed their decision on a spot BTC ETF twice. Many expect the financial watchdog to announce its decision on the product by early 2024. Additionally, former BlackRock director Steven Schoenfield believes that the SEC will approve a spot BTC ETF in the next three to six months.
Also Read: Bitcoin ETF 90% Shot at Approval by SEC in January 2024
Eric Balchunas and James Seyffart, analysts at Bloomberg, anticipate a 90% chance for a spot BTC approval by January 2024. According to Balchunas and Seyffart, there is an ongoing discussion between the U.S. SEC, Ark, and 21Shares.
If a spot BTC ETF is approved, it may fuel a new bull run for the crypto market, and BTC might hit a new all-time high.