The crash of 2022 sent shockwaves through the crypto industry. As a sector, mining took one of the biggest hits. Mining companies sold more produce than usual to stay afloat. Moreover, many individual miners had to pack up and sell their gear to overcome the financial burden. Both, Bitcoin (BTC) and Ethereum (ETH) lost nearly 70% of their value. Hence mining turned non-profitable for the first time, in a long while.
Nonetheless, as July came around, the markets breathed a sigh of relief. Many major crypto projects showed some signs of recovery. Ethereum was the leader of the pack this time around. With the anticipation of the merge, investors started flocking to the second largest cryptocurrency by market cap. Come August, the markets are only on the rise and consequently, so are Bitcoin mining companies.
Bitcoin mining companies pulling out of their slump?
According to the data by Yahoo Finance, crypto mining company stocks are performing better than Bitcoin and Ethereum. Marathon Digital Holdings (124.12%), Core Scientific (110.39%), Hut 8 (98.95%), and Riot Blockchain (96.69%) have witnessed ground breaking numbers in the 30-day time frame. On the other hand, Bitcoin is up by 24.3% and ETH by 82.8% during the same time frame.
Core Scientific published its Q2 filing on the 11th of August. The company reported a 118% increase in revenue, compared to Q1 of 2022. Moreover the company reported a 1,769% increase in self-mining Bitcoin production, compared to Q2 of 2021.
Hut 8 Mining Corp. reported a 14.6% increase in Bitcoin holdings. The company's year-on-year revenue also increased by 30.7%.
For the case of individual miners, there seems to be some relief there as well. After many exiting the scene due to non-profitability, miner revenue and profitability are showing signs of recovery. After plummeting to record lows in July, the numbers are a little positive this month.


On the other hand, network difficulty has been declining steadily after peaking in May. This is probably due to some miners exiting the scene. Nonetheless, it makes it easier for miners to earn profits. However, it does come at the cost of the network security being less rigid.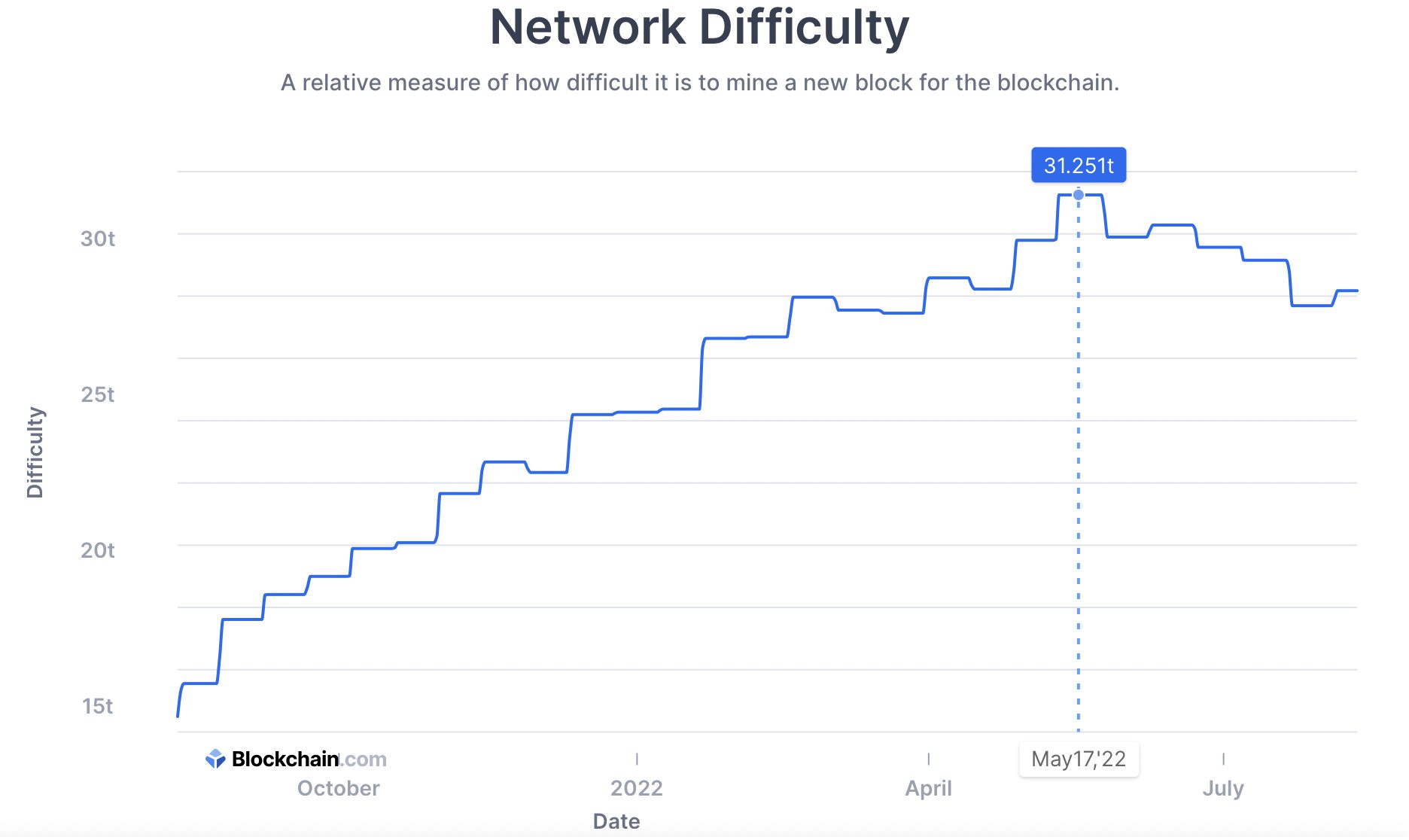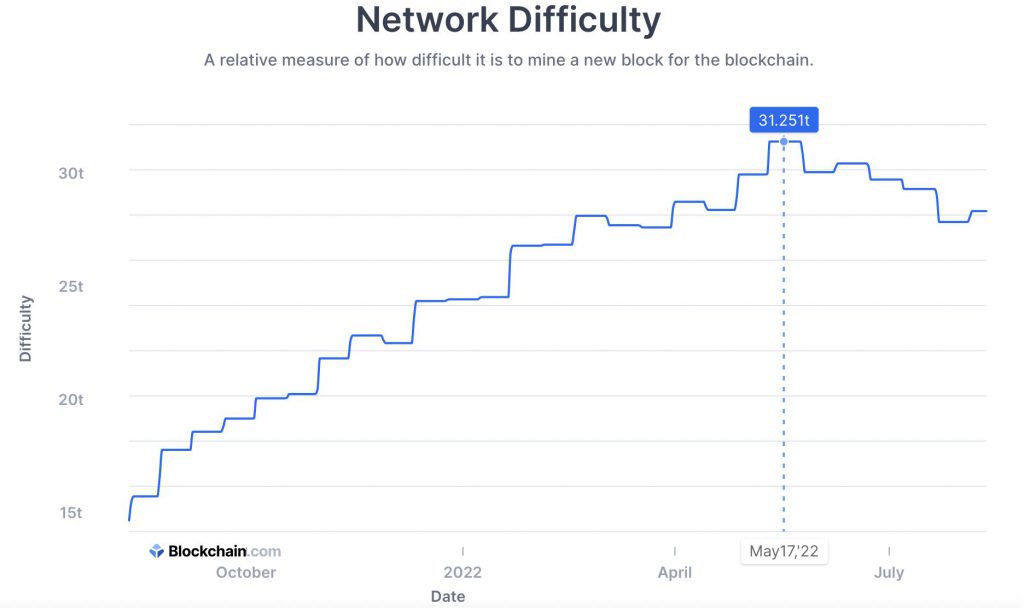 Moreover, the hash rate has seen a steady decline since peaking in June. As of today, the hash rate stands at 207.241m TH/s. The lower hash rate is attributed to older machines not being profitable, and the heat wave that swept across America, causing energy shortages.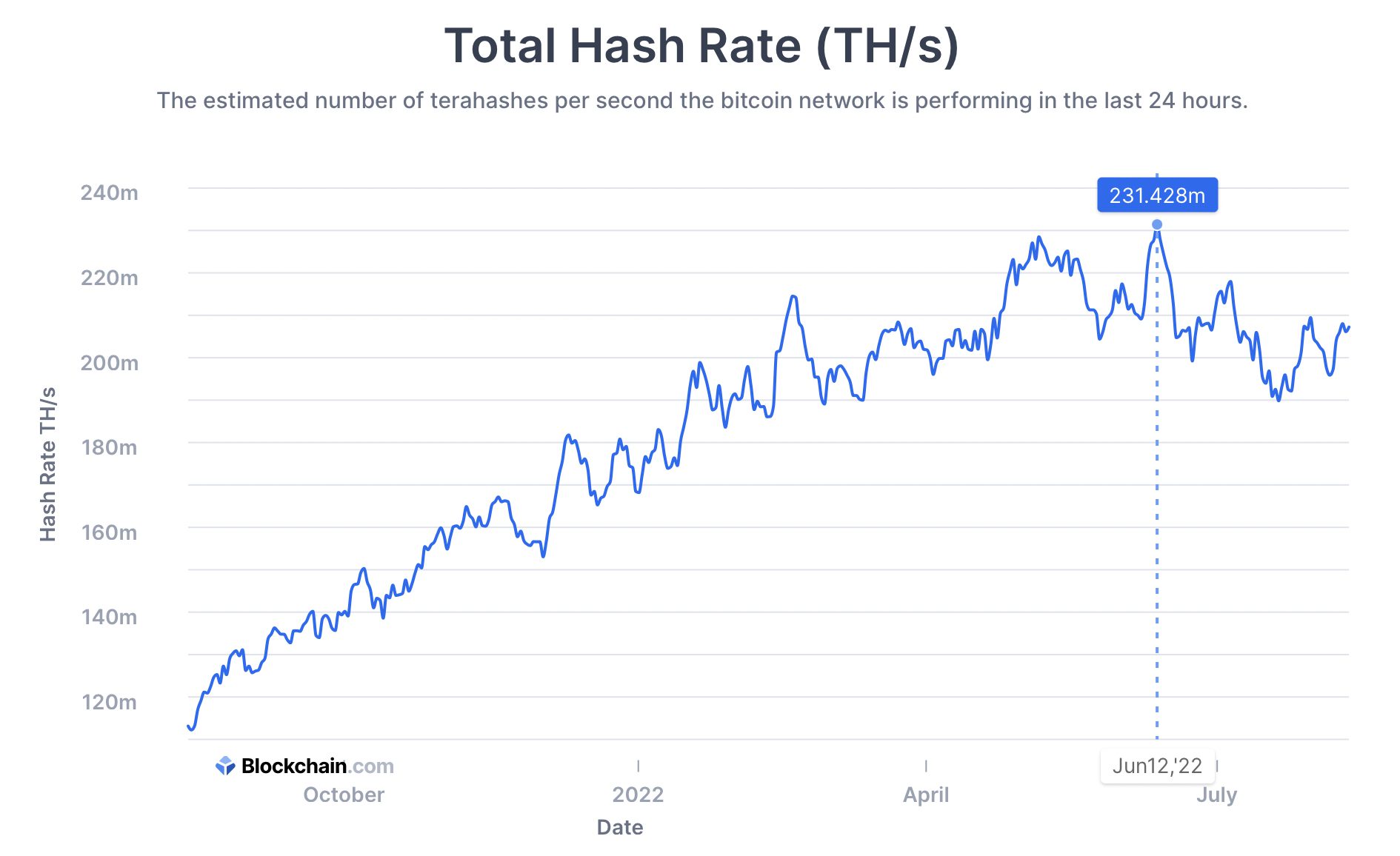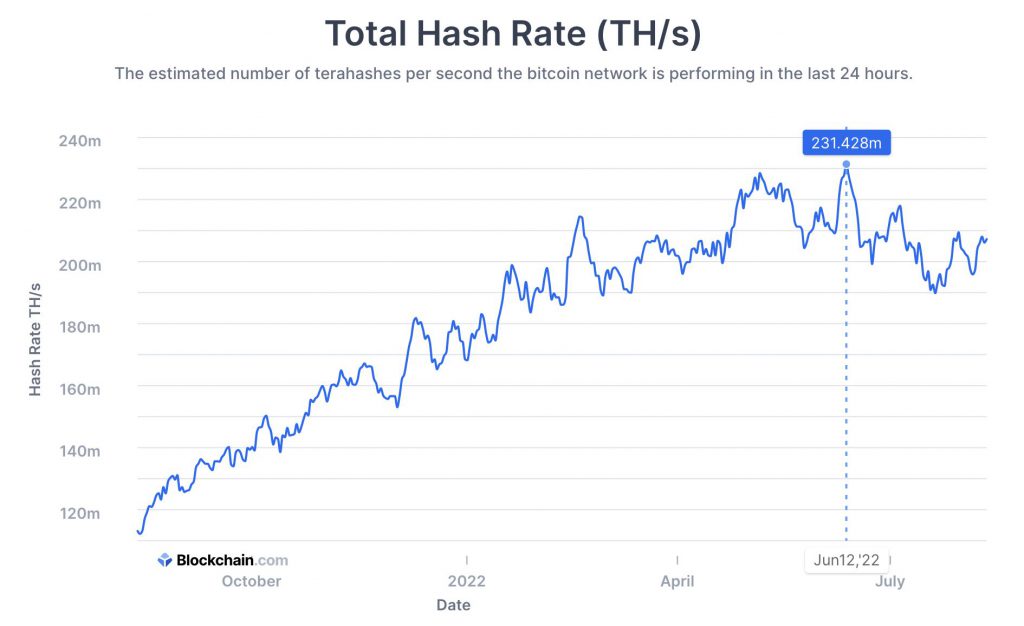 At press time, Bitcoin (BTC) was trading at $24,037.88, down by 1.3% in the last 24-hours. On the other hand, Ethereum (ETH) was trading at $1,902.45, up by 0.9% in the last 24-hours.