While the markets show signs of recovery, Bitcoin's (BTC) mining hash rate slumped. Over the past month, the BTC hash rate fell by 17.4% from an all-time high. According to BitMEX, a leading crypto exchange, there are two primary reasons for the drop in the hash rate.
Firstly, BitMEX says that a lower Bitcoin (BTC) price has made older machines unprofitable. The second reason provided by BitMEX is the heatwave that swept across America, especially Texas. Due to energy supply shortages because of the same, mining rigs had to perform in smaller numbers.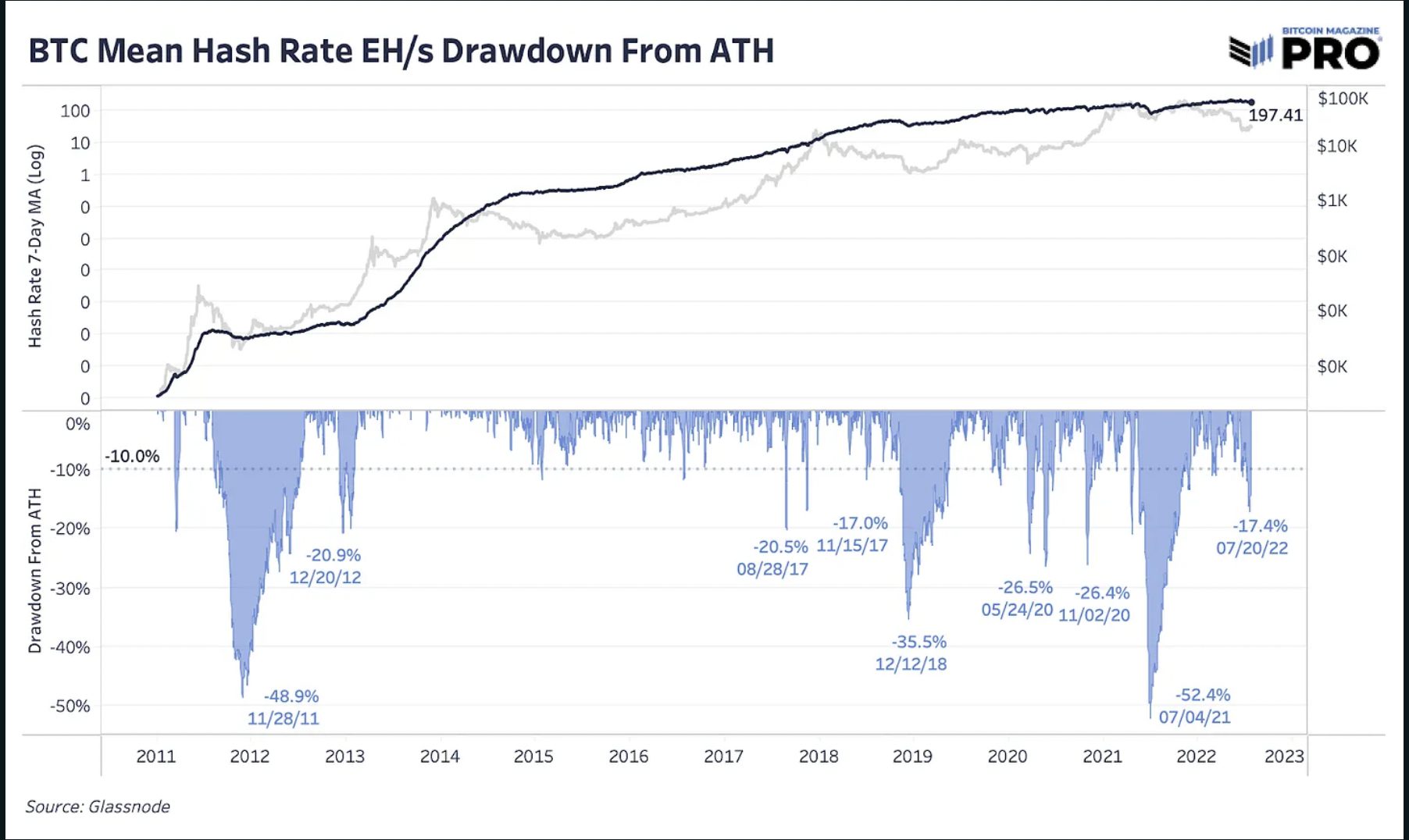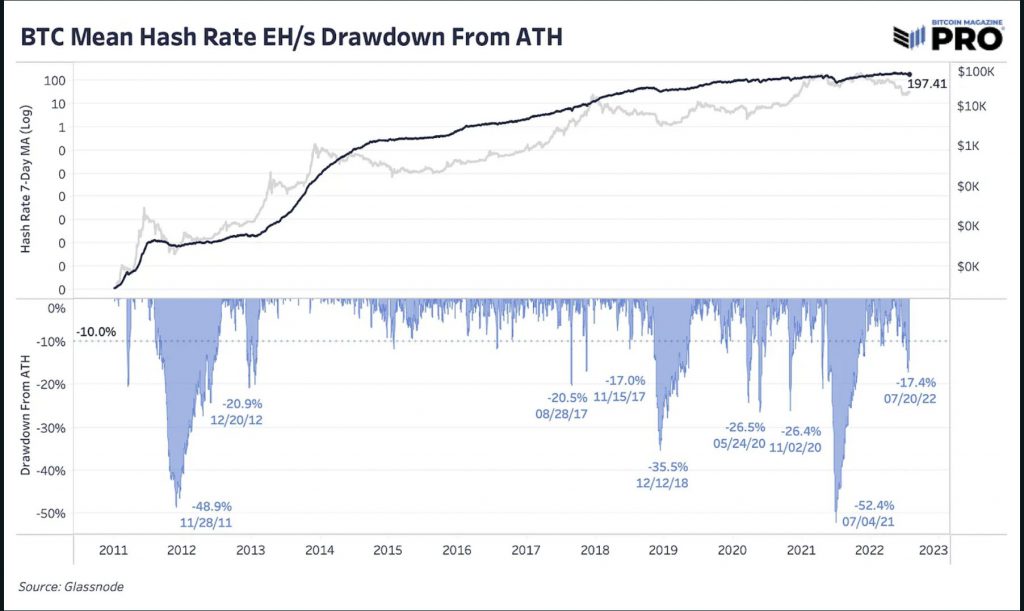 How are Bitcoin miners faring?
BitMEX highlights that Bitcoin's hash rate has seldom dropped this low. Nonetheless, it is up by 13.93% this year, while BTC's price is down by 56% in the same time frame. As a result, the difficulty revision had its most significant downward revision since the mining ban in China. BitMEX says that this is a positive development for miners' profitability.
At press time, Bitcoin's (BTC) mining revenue stood at 21.196 million. Only two weeks ago, miner revenue hit a bottom of 13.9 million. For July, miner revenue came in a little shy of half a billion US Dollars, which was below the six-year average.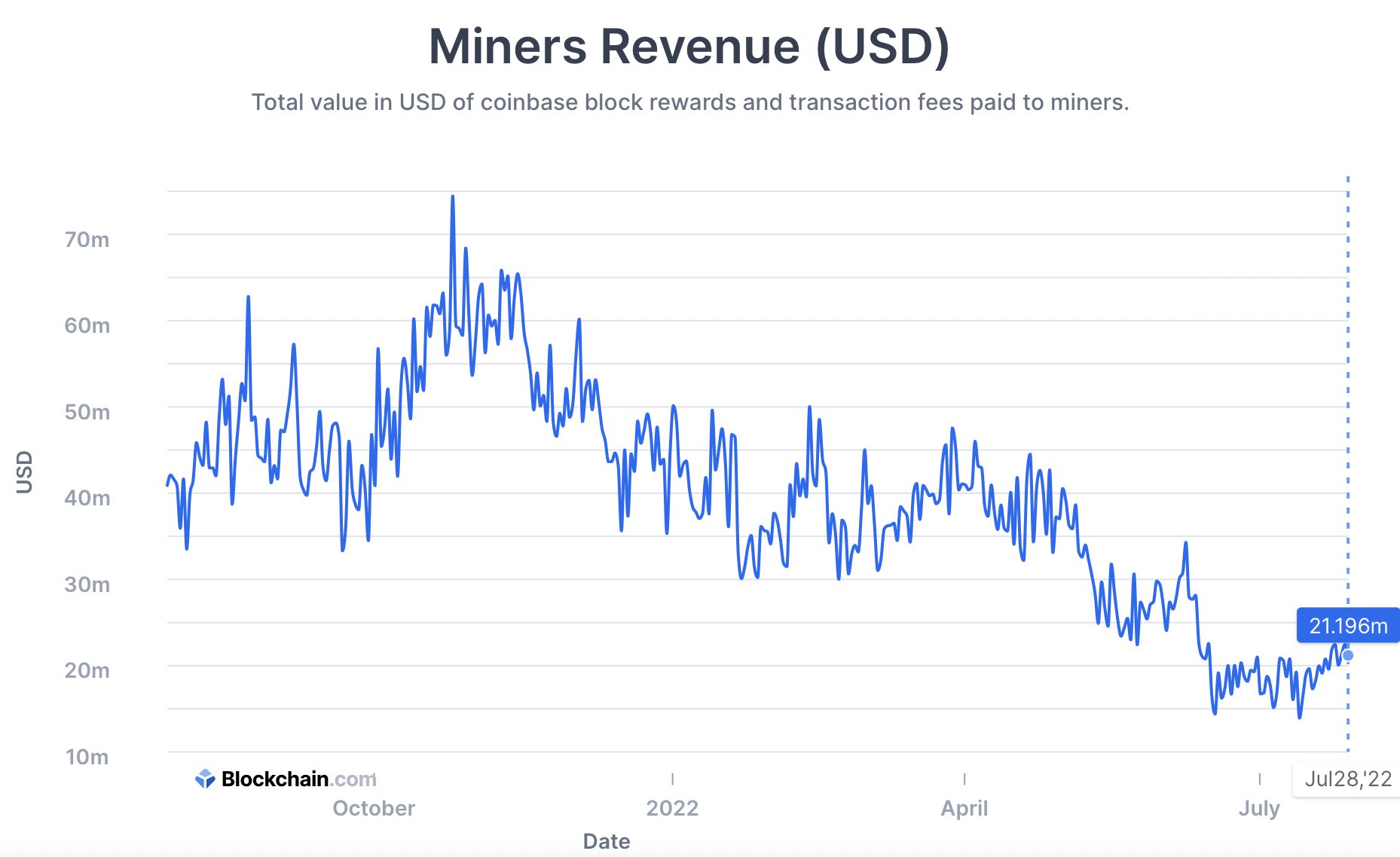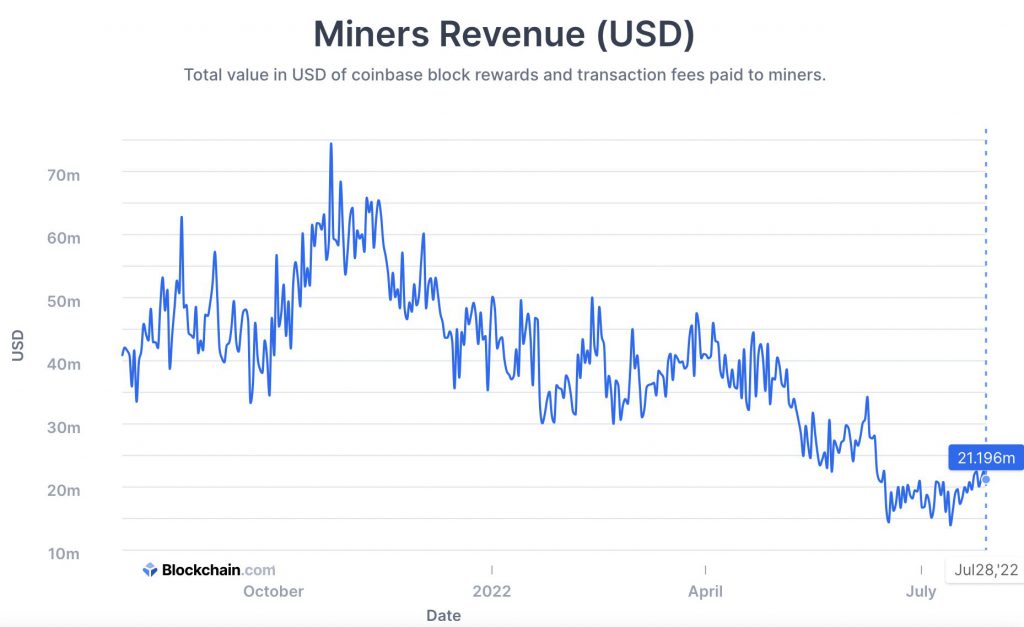 The exchange reports that although the global hash rate is about 20 times larger, we're almost back to the USD income levels miners were generating in late 2017. Moreover, the exchange thinks that monthly revenue recovery will be slow, and we are not out of miner capitulation activity.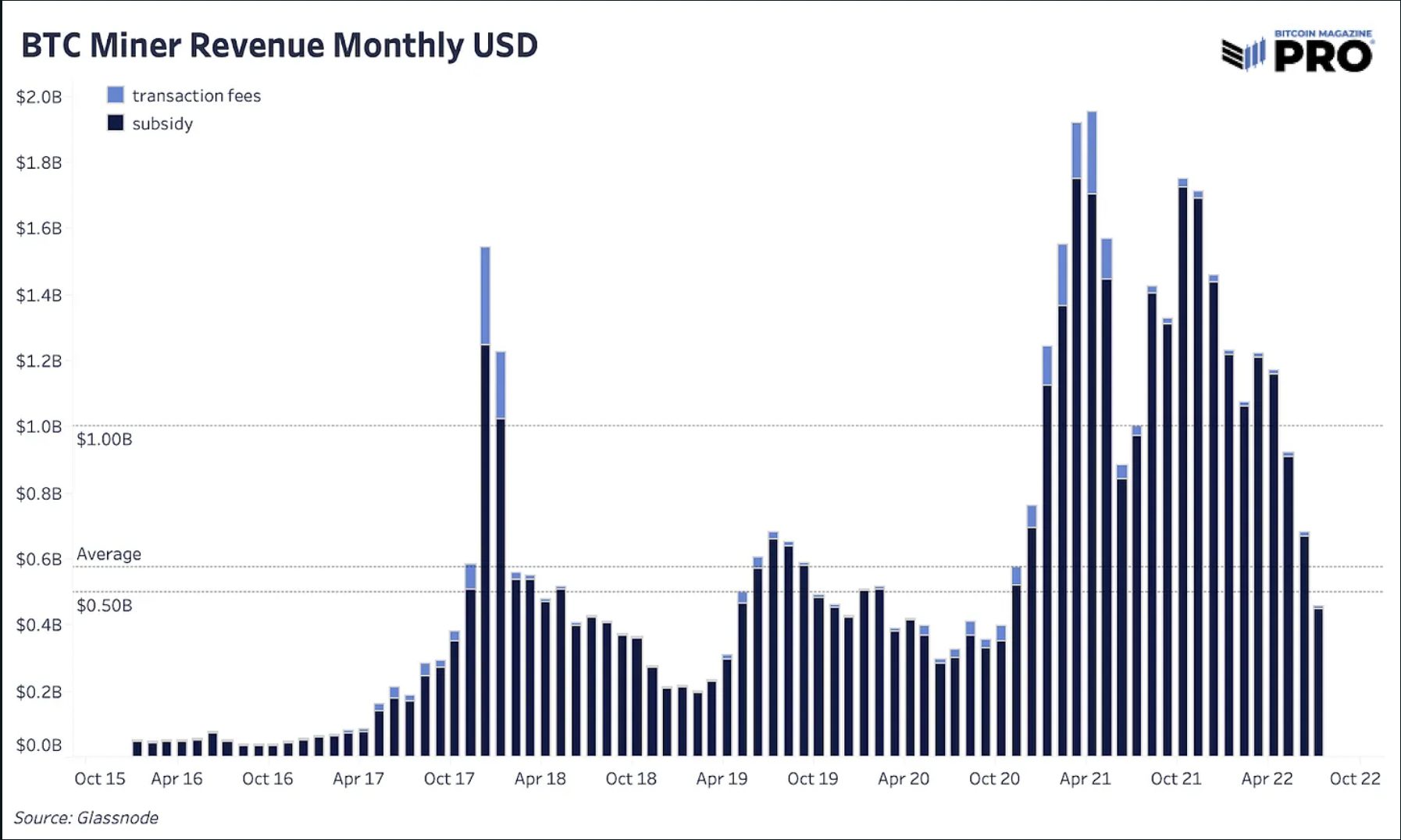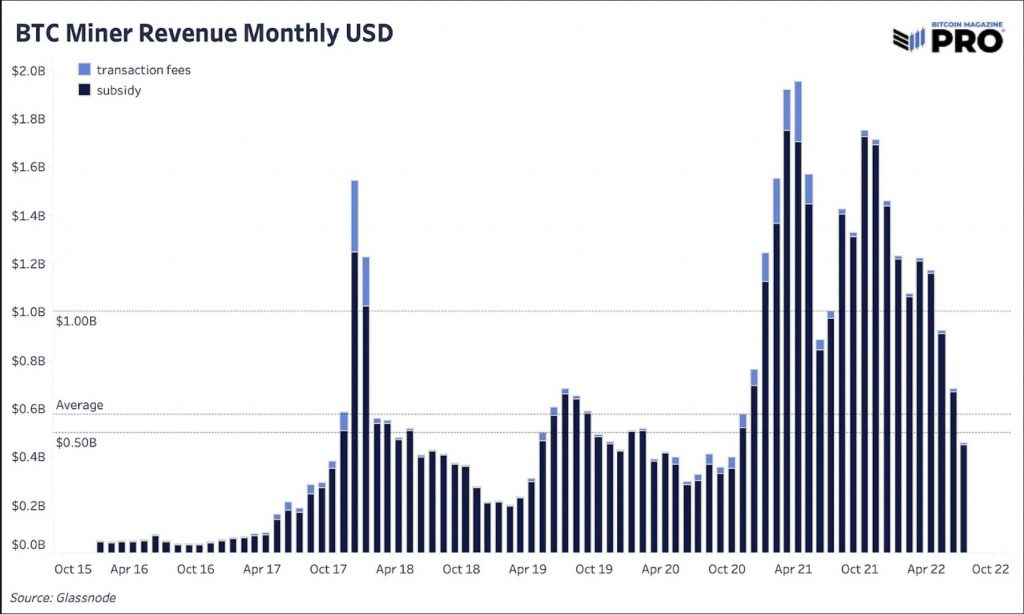 BitMEX also uses the Puell Multiple as a key metric in their assumptions, considering miner revenue over the last 365-day average. The periods of low Puell Multiple values below the 15th percentile (about 50% of average income) in the past two cyclical bear markets and the March 2020 crisis ranged from five to nine months. For the current cycle, we are a few months in so far.
At press time, Bitcoin (BTC) was trading at $24,053.01, up by 3.1% in the last 24 hours.