At one point in Q4 last year, the cumulative value of all the cryptos surpassed the $3 billion benchmark. With the onset of the bear market after that, almost all cryptos had substantial price reductions.
Leaving aside $3 trillion, $2 trillion, and $1 trillion, the total crypto market cap has not even traded above $900 billion since November 9, 2022. Even after noting a modest recovery of late, the aggregated crypto market valuation stood only at $823.3 billion at press time.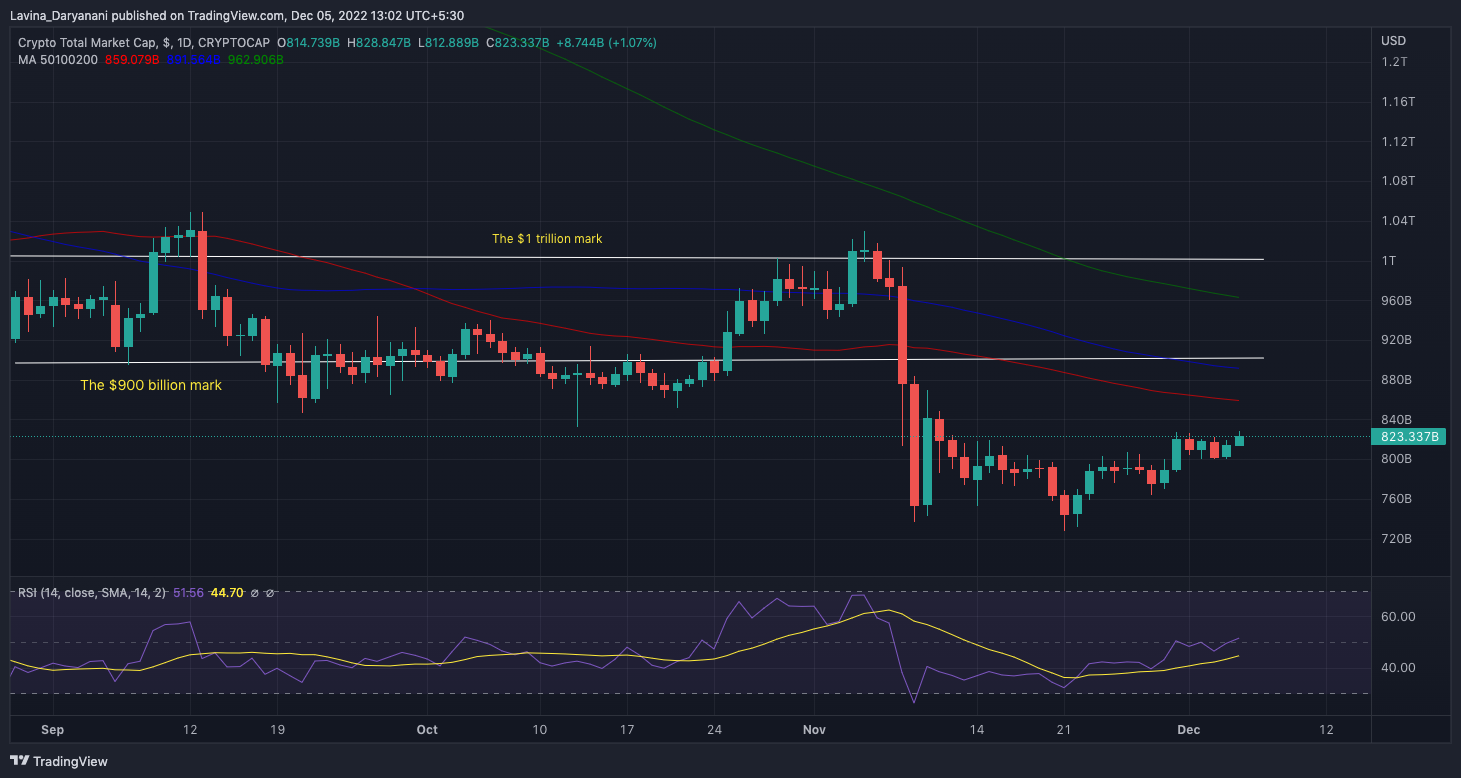 Fear has not yet seeped out of the minds of market participants. As illustrated below, the crypto fear and greed index's reading has been more inclined towards lower numbers, justifying the said narrative.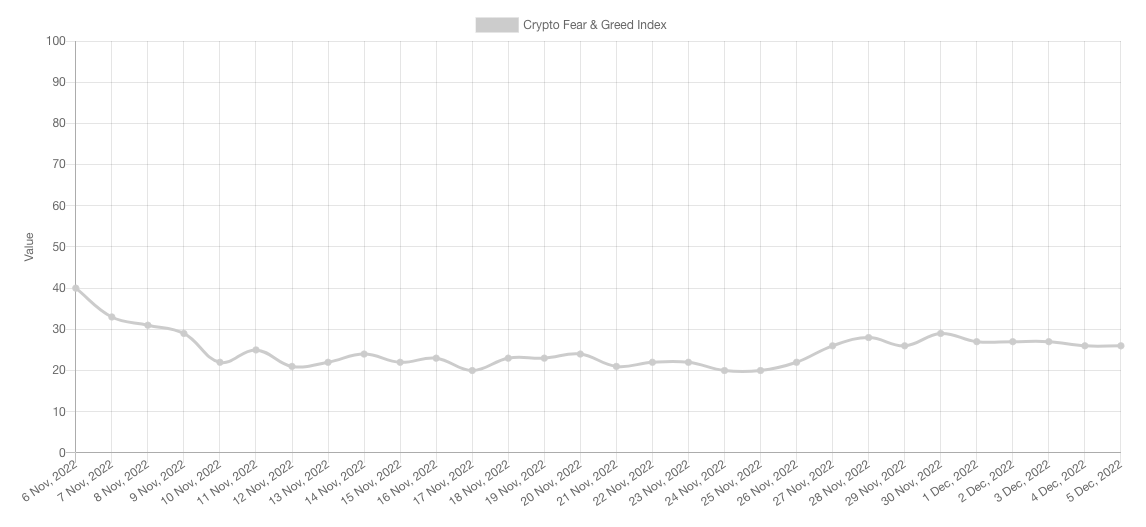 Also Read: Bitcoin Miners' Sell-Pressure Most Aggressive in 7 Years
Bitcoin Investors Continue to Capitalize
The price trend of the market's largest crypto which was lackluster until now seemed to be getting back on track. Over the past day, it managed to add 1.9% to its value and over the past seven days, the inclination amounted to roughly 7%. As a result, BTC managed to break above $17k recently and was trading at $17,342 at press time.
Despite being stuck in a macro bear market, investors continue to add Bitcoin to their HODLings. Data from the on-chain analytics platform Glassnode revealed that the said metric reached a new all-time high of 958,909 on Monday.
With the attainment of the said feat, the number of HOLDers having more than 1 coin seem to be on track to next conquer the $1 million mark.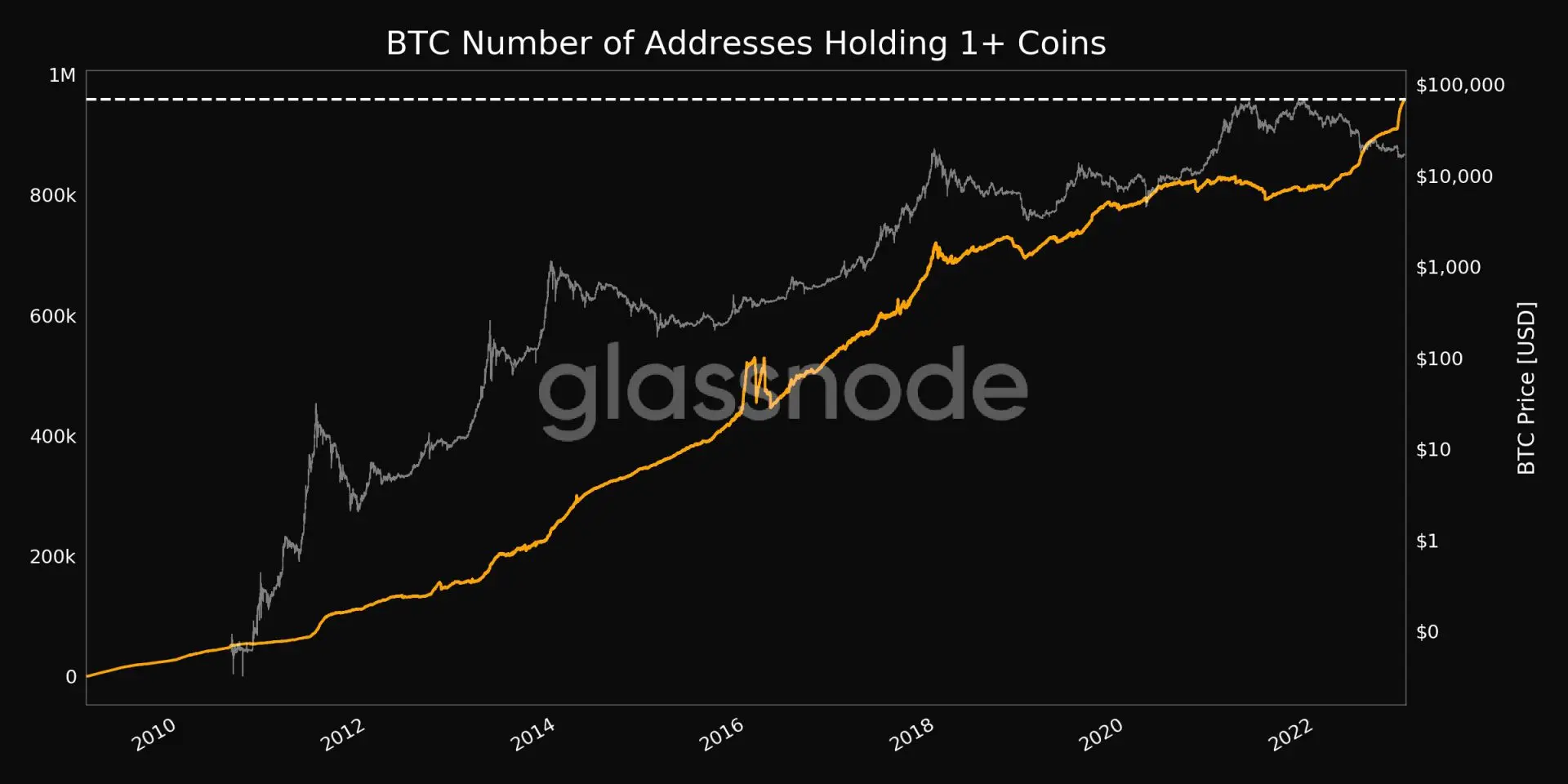 In fact, as analyzed in a recent article, Bitcoin has currently been hovering "deep" inside the value zone, and as a result, investors have been taking advantage of the said trend.
Also Read: Bitcoin Currently Trading In "Value Zone": Time to Accumulate?