For the most part of April, Bitcoin has been revolving in and around the $45k price mark. After briefly visiting the terrains of $47.4k on Monday, the king coin had rejuvenated the bullish spirit, but when it immediately tanked back to $45k, water was flushed all over the optimistic thesis.
Since then, Bitcoin put on its consolidation mask and slowed down the pace of its movements. After noting minor 2.4% and 4.2% dips on the daily and weekly window, Bitcoin was seen exchanging hands at $45.499k at the time of press.
Bitcoin to continue correcting?
Market participants usually welcome dips with open arms, for it presents them with a host of ideal buy opportunities. Despite the not-so-significant price dip noted over the past few days, investors are looking to "buy the dip." Bringing to light the same, one of Santiment's latest tweets read,
"However, after quite a bit of FOMO over the past 2 weeks, there is some major #buythedip optimism on social platforms. This is the largest crowd spike in 3 weeks."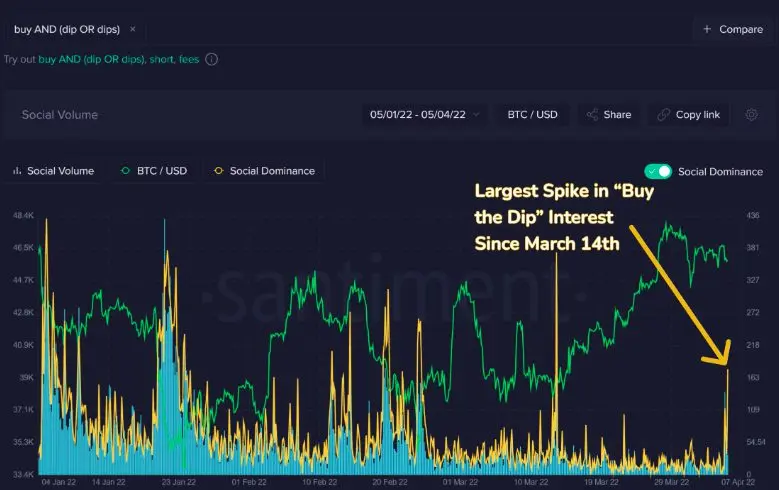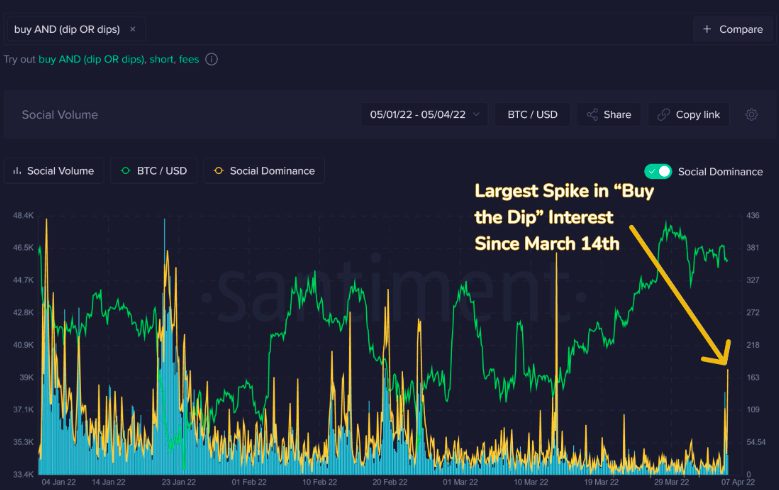 Alongside, Bitcoin just noted its second-largest ratio of transactions taken in profit v. loss in the past 5 months yesterday (2.64x more in profit).
Usually, if the price (green line) is correcting the same day when the spikes are noted, it implies a true top. On the other hand, if a 1-2 day delay in the price correction is noted, it means that it was a near top instead. In either case, prices are usually correct whenever this ratio spikes. Conversely, the lower the bar, the more likely a bounce is upcoming.
With respect to the current state, Santiment noted,
"These high ratios foreshadow corrections."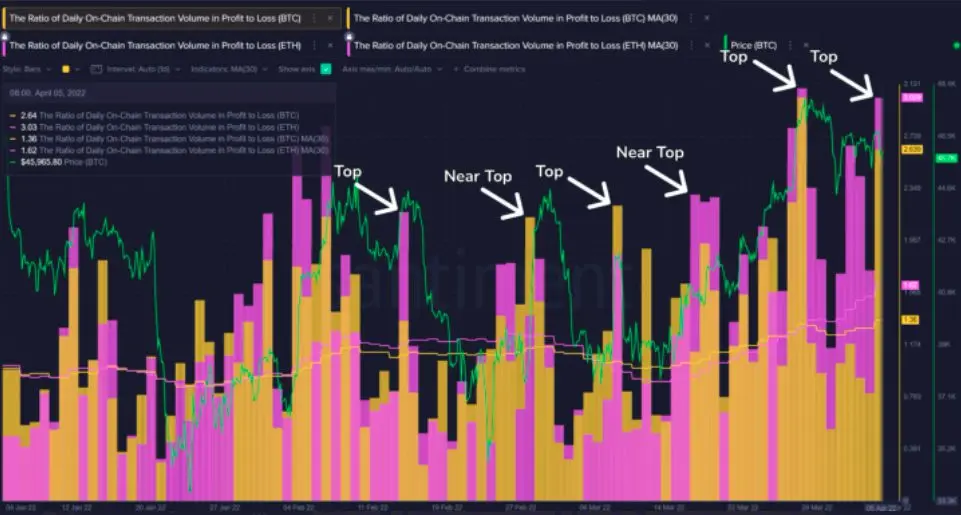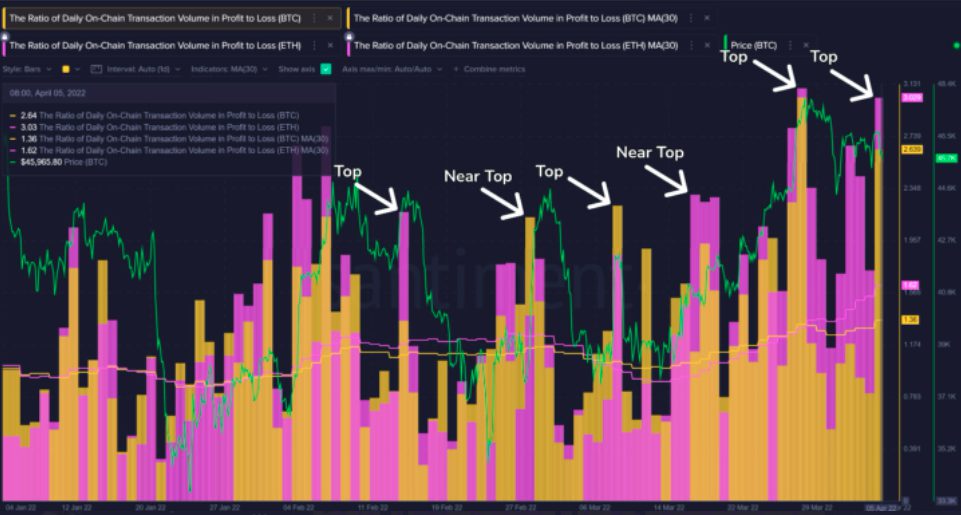 Has Bitcoin seen the local bottom yet?
Stablecoin whale transactions usually play a role in helping chalking out price direction reversal trends. On 24 February, the day Putin announced war on Ukraine, there were 24,753 stablecoin transactions using USDT, USDC, TUSD, BUSD, and DAI.
Notably, that was the largest whale transaction day in a month and BTC is up 33% since then. Santiment highlighted,
"In fact, the last three major spikes in stablecoin transactions all coincided nearly flawlessly with ideal buy opportunities."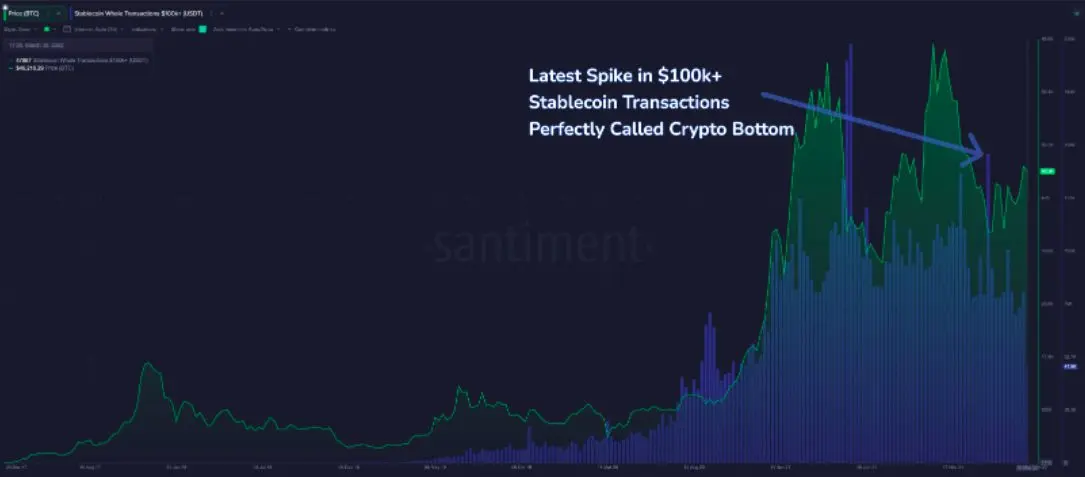 Since we've not witnessed any major spike on this front of late, it wouldn't be wrong to speculate that Bitcoin still has room for correction. Additionally, except on a couple of occasions in the recent past—with 14 March being one—Bitcoin's price has taken at least a couple of days before reacting to the "buy the dip" spikes. And, the transactions in the profit v. loss metric vouches for a brief correction.
So, keeping all the aforesaid factors in mind, market participants can look to buy the dip at a suitable entry point over the next couple of days.