Bitcoin has once again fallen below $27k, currently down by 1.7% in the last 24 hours. The latest dip could be attributed to key financial events due later this week. On Tuesday, we will have the consumer confidence data and the new home sales data. On Thursday, we will get the revised GDP data for Q2 2023, pending home sales data, and US Federal Reserve Chair Jerome Powell's speech. And lastly, on Friday, we will receive the August PCE inflation data.
If last week's macroeconomic events did not have much of an impact on the crypto markets, this week's announcements could induce some fresh volatility for Bitcoin (BTC) and the larger market.
The previous reading said that Q2 GDP grew 2.4% annually, higher than the expected 2% growth. The revised data will shed more light on how the Fed will deal with interest rates in the coming months.
Also Read: US Inflation Rises to 3.7%
The US Core Personal Consumption Expenditure (PCE) Price Index will be a key announcement. This metric is the Fed's preferred measure of consumer inflation. According to some analysts, the annual figure is expected to drop from 4.2% to 3.9%. Furthermore, Powell's speech on Thursday will be carefully analyzed for signs of how economic policies may unfold in the future.
How will Bitcoin react to the economic data?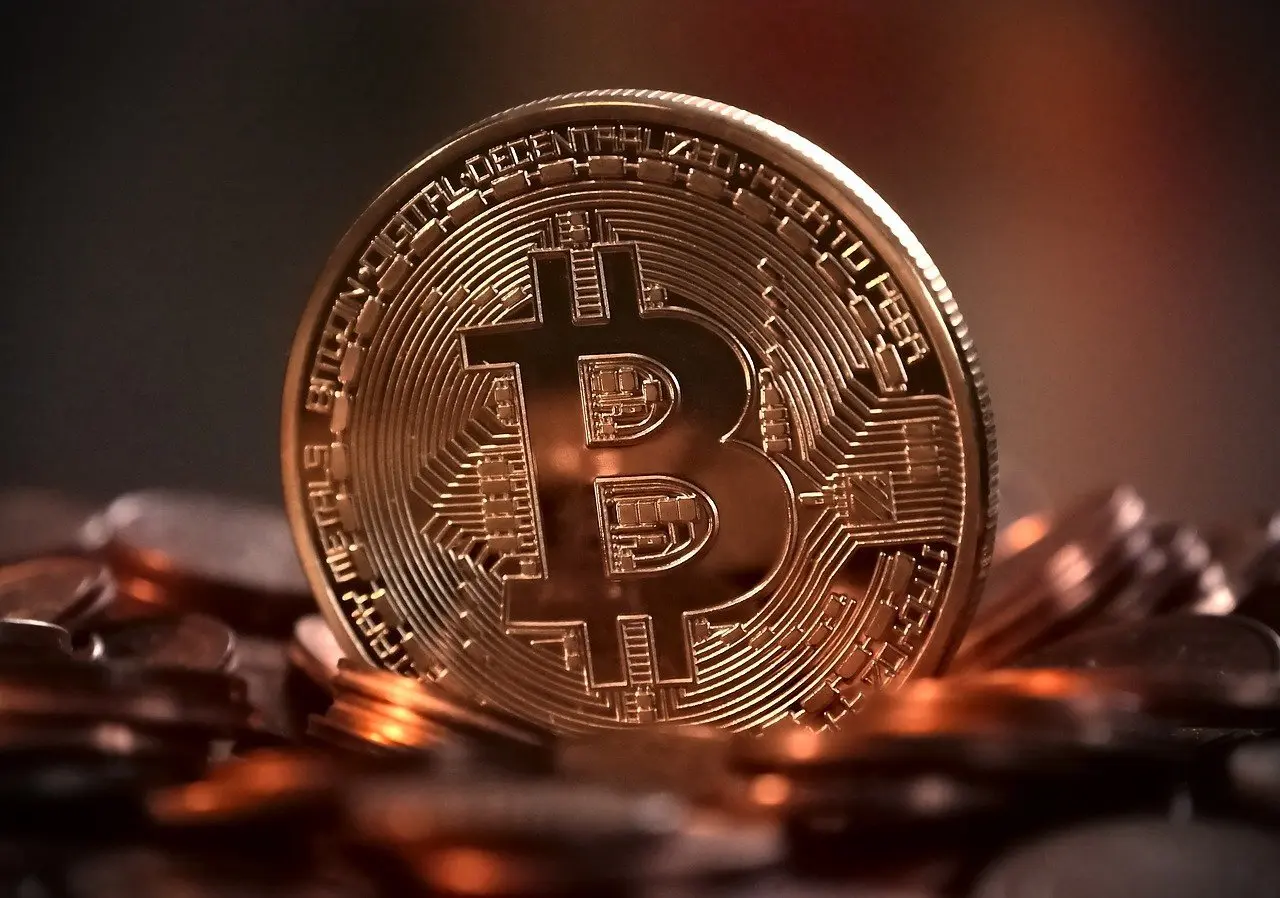 The economic data could bring forth fresh volatility for Bitcoin (BTC) and the larger market. If the reading is positive, we may see an upswing in prices, and vice versa. The US economy has been slowly recovering over the past several months. Although inflation increased for the month of August, the figure has gradually gone down over the summer.
According to the CME FedWatch Tool, there is a 74.5% chance of a 525–550 basis point increase in interest rate in November and a 25.5% chance of a 550–570 basis point increase.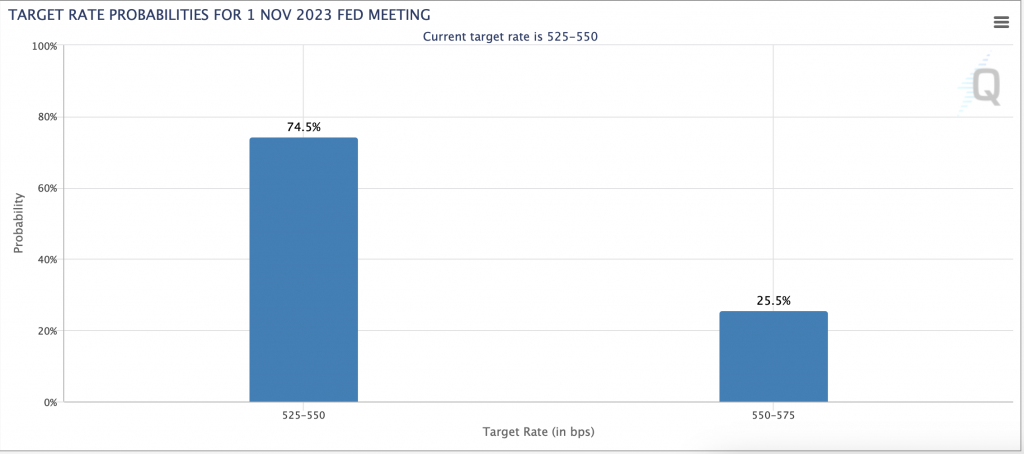 Also Read: Bitcoin's Price And Interest Rate Hike Correlation is Fading
However, it has been found that the correlation between Bitcoin (BTC) and interest rate hikes has slowly faded over time. Nonetheless, how the crypto market reacts to the economic announcements this week is yet to be seen. At press time, Bitcoin (BTC) was trading at $26,115.66, down by 2.2% over the previous week.