According to the Bureau of Labor Statistics (BLS), the Consumer Price Index (CPI) or inflation in the US has risen to 3.7%. CPI in the US has increased higher than what analysts expected. The data is a continuation of the previous month's trend, where CPI increased to 3.2%, after falling to 3% for the month of June. It should be noted that June had the lowest CPI reading in almost two years.
However, current figures are still lower than those in the summer. April had an inflation rate of 4.9%, and May had an inflation rate of 4%. Meanwhile, in March, inflation was at 5%. The CPI figure in the US has been gradually decreasing, but the trend has changed since July's reading.
Also Read: UK Economy Shrinks 0.5%, Biggest Dip Since December 2022
The US CPI data follows the UK's data from earlier today, where the economy shrunk by 0.5%. The UK currently has the fastest shrinking economy in the previous seven months.
Will the US Fed increase interest rates as inflation rises?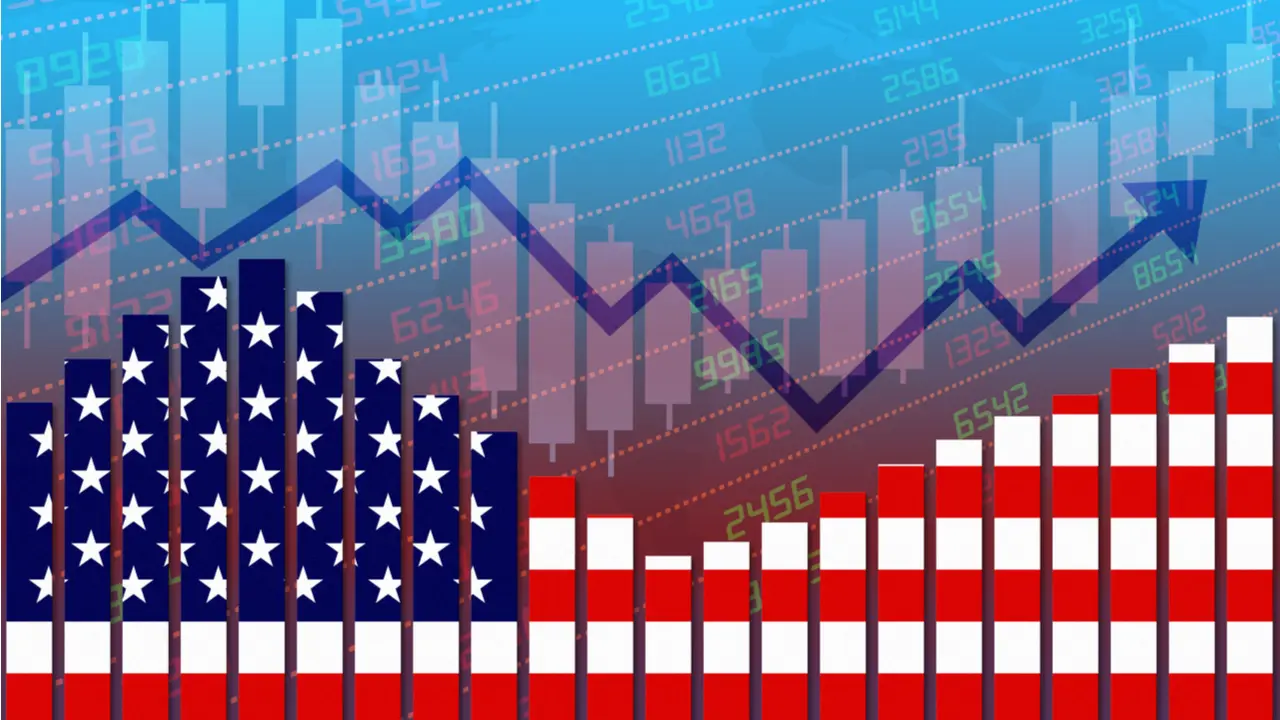 The US Federal Reserve is scheduled to have its next FOMC (Federal Open Market Committee) meeting on Sept. 19-20. During his speech at the annual Jackson Hole central banking symposium in August, Fed Chair Jerome Powell said that another interest rate hike might be needed to curb inflation to within the Fed's 2% target.
According to the CME FedWatch Tool, there is a 93% chance that interest rates will increase by 525-550 basis points. Furthermore, there is a 7% chance that interest rates will increase by 550-575 basis after the September FOMC meeting.
Also Read: The US is Dealing With Inflation Far Better Than Europe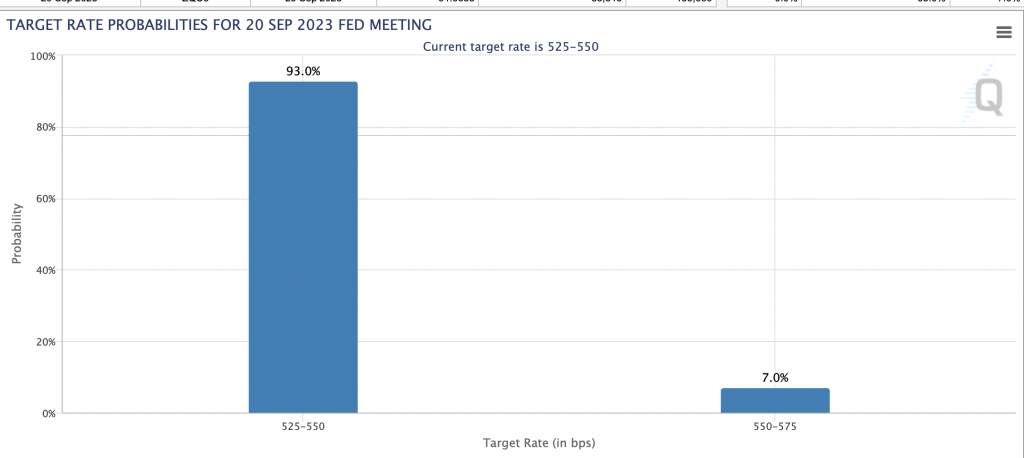 However, according to economists in a Reuters poll, the Fed may keep interest rates unchanged for the time being. The economists suggested that the Fed might wait till April-June 2024, or later, before cutting rates.