While the US is witnessing a drop in its inflation numbers, Europe is having a much harder time. The eurozone's export-based economy currently stands on shaky legs. Consumers and businesses are borrowing less, and higher borrowing costs mean that there is more struggle ahead.
Inflation in the US for the month of July was 3.2%, while GDP (Gross Domestic Product) grew 2.1% year-on-year in Q2 2023. On the other hand, the eurozone inflation rate for July was 5.3%, while GDP growth was 0.6%. The figures clearly show the contrast between US Fed Chair Jerome Powell's and European Central Bank President Christine Lagarde's fortunes.
The US Fed's rate hikes seem to be working. However, on the other side of the Atlantic, the same tactic does not seem to be paying off. Moreover, the eurozone narrowly escaped entering a recession, defined as two consecutive quarters of negative growth. The bloc recorded zero percent growth in the first quarter of this year.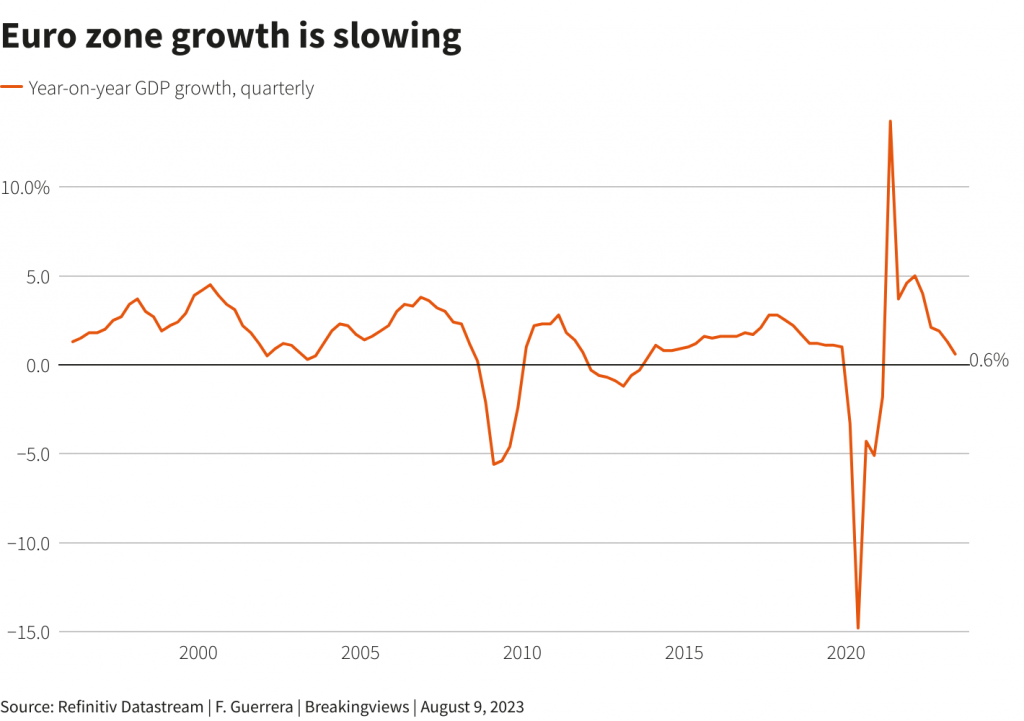 Additionally, Goldman Sachs recently reduced the chances of the US entering a recession in the next year to 15% from an earlier forecast of 20%. However, the same cannot be said for the eurozone.
Also Read: US Recession Risk in the Next 1 Year Cut to 15%: Goldman Sachs
Why is US inflation cooling, but not Europe's?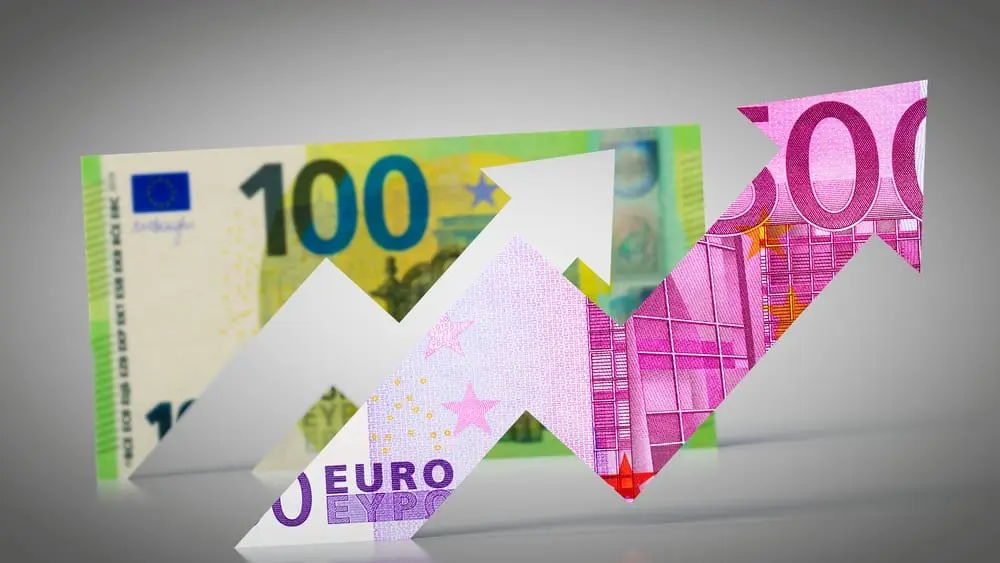 There are several reasons why the eurozone has not been able to deal with inflation as well as the US. The bloc's manufacturing sector, which makes up one-fifth of the GDP, is shrinking. Moreover, weak export demand from China and the end of the post-Covid consumption boom have had consequences for Europe's manufacturing firms.
Additionally, activities in the services sector, which accounts for a lion's share of GDP, are also going down. As interest rates increased, services were badly hit as consumers stayed away from travel and entertainment.
Also Read: No Escaping Inflation Without Recession: JPMorgan Strategist
However, the bloc's unemployment rate is at a historic low of 6.4%, which is a positive thing. Companies began a hiring spree to meet the demand for goods and services after the COVID-19 pandemic. Moreover, hiring is not over yet. About 3% of the available jobs are currently vacant. According to Capital Economics, at the current rate, it will take until 2026 for the vacancy rate to return to pre-Covid levels.