According to the crypto analytics firm Glassnode, large Bitcoin (BTC) transactions worth more than $10 million have significantly dropped since the FTX collapse. As per the firm, transaction sizes of more than $10 million accounted for 42.8% of all transactions. At press time, such transactions account for only 19% of the total on-chain volume.
A fall in large transactions may take place when overall sentiment is negative. Bitcoin (BTC) currently has a score of 25/100 in the fear and greed index. A score of 25 implies "extreme fear" among investors.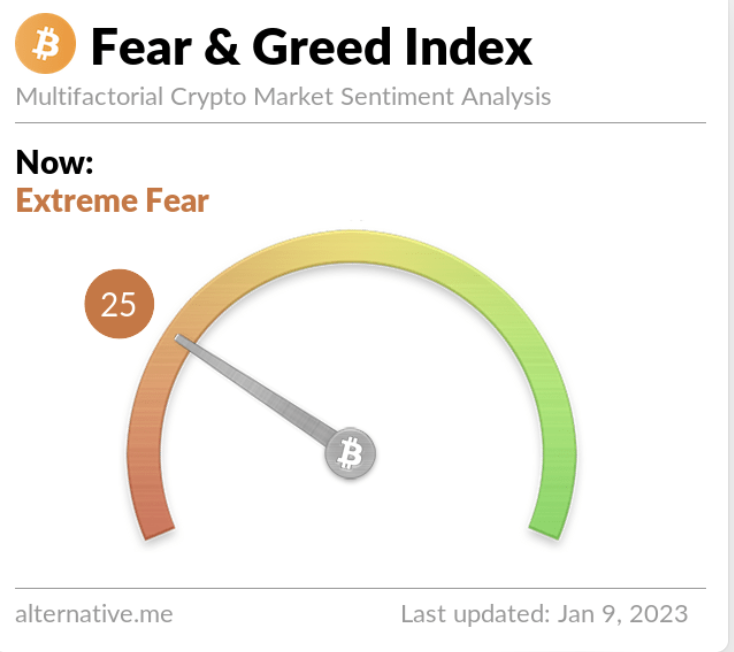 The low sentiment is surprising, given that BTC rallied over the weekend to surpass the $17k level. The weekend rally is most likely in response to the Federal Reserve's positive monetary policy outlook. However, the FED's calmer outlook has not changed how investors feel about Bitcoin.
Is the Bitcoin bear market coming to an end?
Although sentiment remains fearful, some data suggests that the BTC bear market might be nearing its end. According to Will Clemente, The selling pressure from Bitcoin miners has dropped after four months. Clemente based his argument on Glassnode data on miner net position change.
Furthermore, CryptoCo notes that a downtrend forms on each cycle in Bitcoin miners' revenue. However, each breakout signaled a bear market end.
However, the larger economic picture does not share a similar sentiment. Inflation is still higher than the FED's 2% target. Interest rates are expected to be hiked once again, albeit they might be lesser than before. However, the cost of capital is still high. Hence, investments in risky assets such as Bitcoin (BTC) are unlikely. Additionally, the fear and greed index does not show signs of desire among investors.
At press time, Bitcoin (BTC) was trading at $17,202.41, up by 1.5% in the last 24 hours.