The green pastures were emerging in the wounded Bitcoin market as the digital asset witnessed nearly 8% growth over the weekend. The value of the largest digital asset was pushed down to $28,498 on Friday, which invited more buyers to the market, resulting in pushing its price above the immediate support. With the value of the asset once again on an ascent, its second layer, Lightning Network was also following this trend.
Essentially, the Lightning Network allowed participants to transfer bitcoins between one another without any fees using their digital wallets. While the pros of the network include faster and cheaper payment, scalability has remained an issue. Nevertheless, during this volatile season, when the value of most digital assets is quivering, the capacity of the second layer attained an all-time high.


As referenced in the image above, the Bitcoin Lightning Network Capacity has hit 3,906 BTC. This growing value indicated a renewed commitment toward the Lightning network to escalate the speed and cut the cost of transactions. The LN was implemented on the Bitcoin mainnet in 2018 to solve transaction speed and cost. Ever since the layer-2 solution has been able to maintain an upward trajectory and expand its capacity.
Is this also pushing Bitcoin as a Medium of Exchange? Let's look at this- the number of payments made through Q4 2020 and Q4 2021 increased by 400% and hasn't significantly dropped in 2022.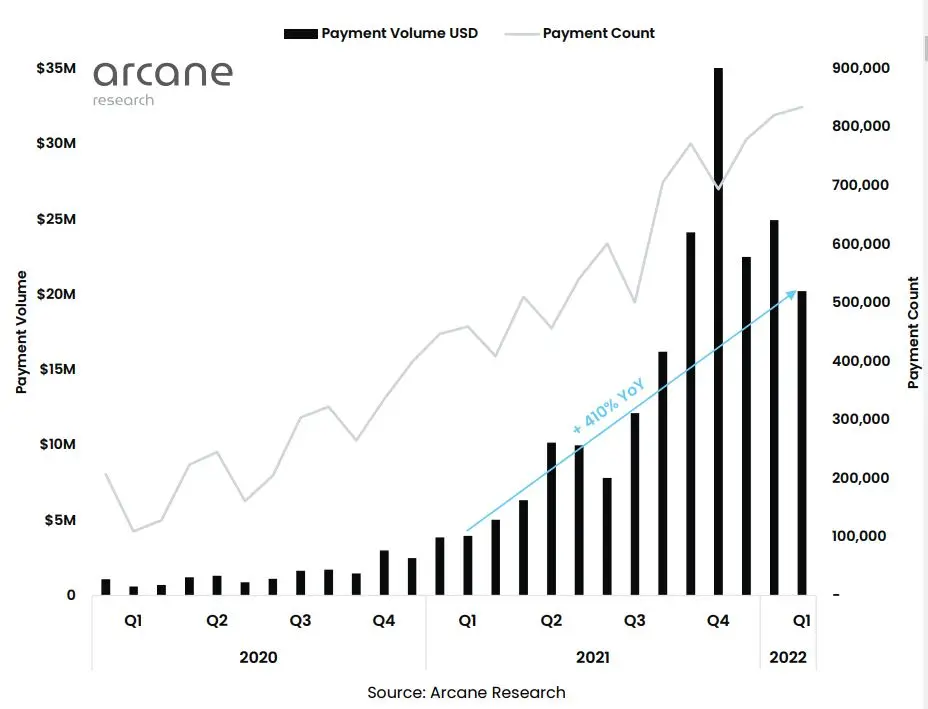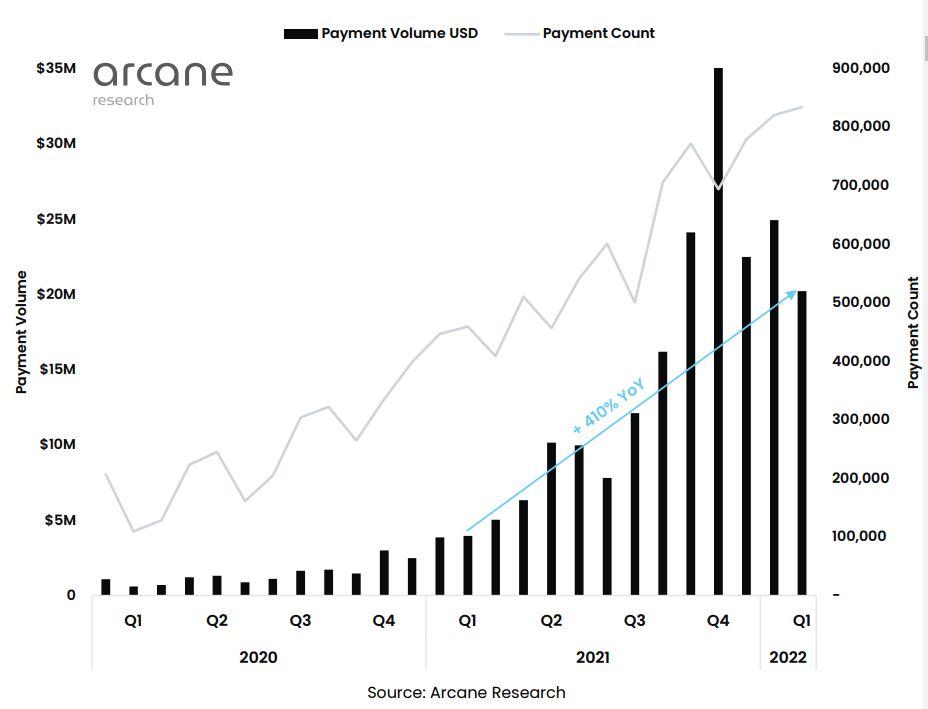 As per data provided by Arcane Research, even though the number of payments made on the network has dropped since November 2021, the number of users is rising. This could also be due to Cashapp's integration the adoption rates have proliferated.
At the same time, date provider 1ml indicated that the remaining facets of LN were also showing signs of growth.


Apart from the decline in the new channels being opened in the last 24-hours, the Lightning Network was exuding strength. As layer-2 grows on top of layer one, the price of Bitcoin was once again facing downward pressure as it was approaching $30,000.