The cryptocurrency markets have been headed in a downward trajectory for the last couple of days. The current plummet may be attributed to various reasons, such as regulatory fears, action against certain firms, and new inflation data to be released today. Bitcoin (BTC) and Ethereum (ETH) have fallen from highs not achieved since November 2022.
According to CoinShares' "Digital Asset Fund Flows Weekly" report, digital asset investment products saw a total outflow of $6.8 million. As per the report, Bitcoin (BTC) saw outflows of $10.9 million, while Ethereum (ETH) saw inflows of $5.1 million. Additionally, there were outflows of $3.5 million from short-Bitcoin investment products.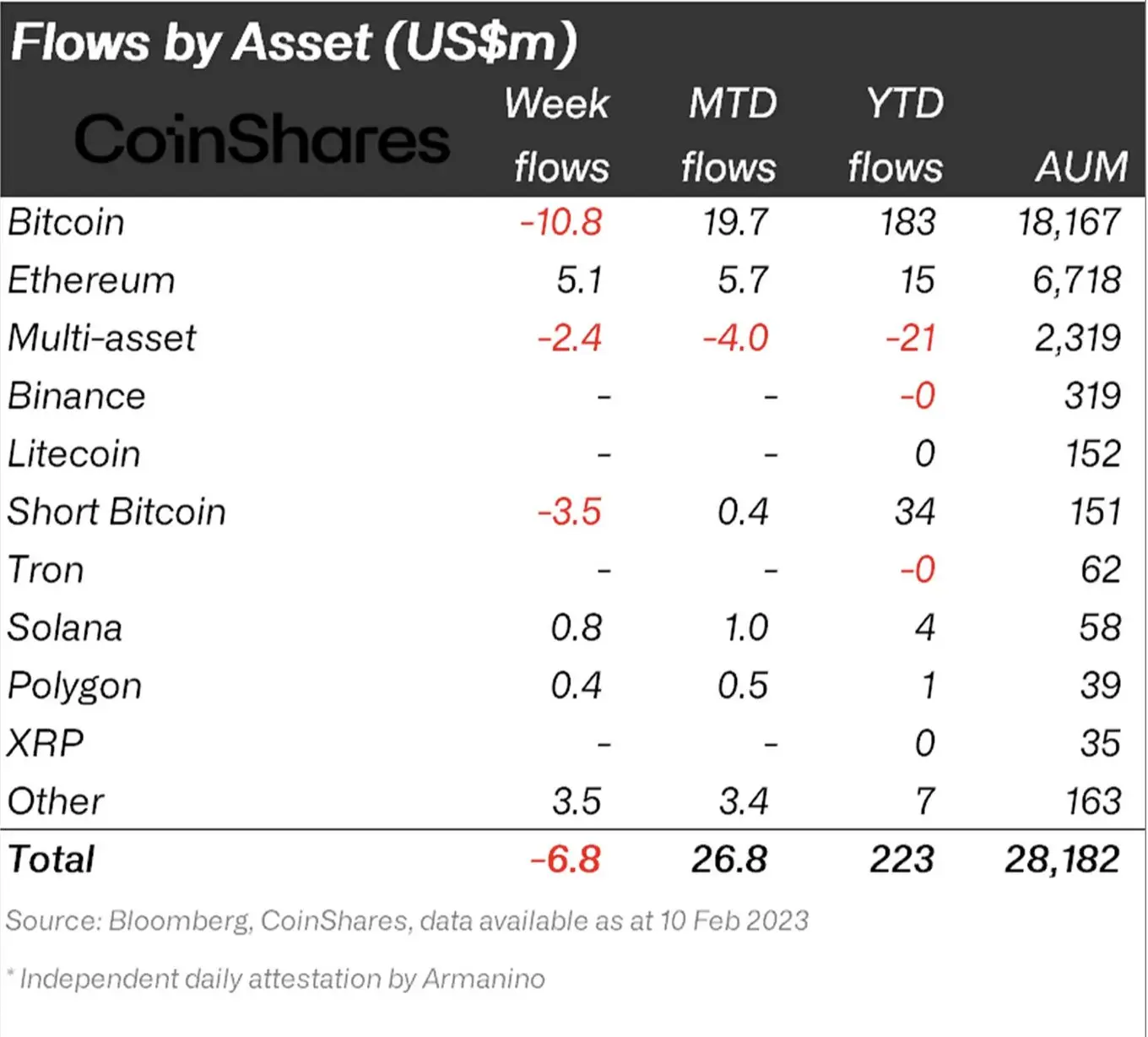 The country with the highest outflows is the United States, with $10.4 million. Meanwhile, Germany had the highest inflows, with $8.3 million. Europe as a whole saw inflows of $4.7 million. On the other hand, the Americas saw outflows of $11.7 million.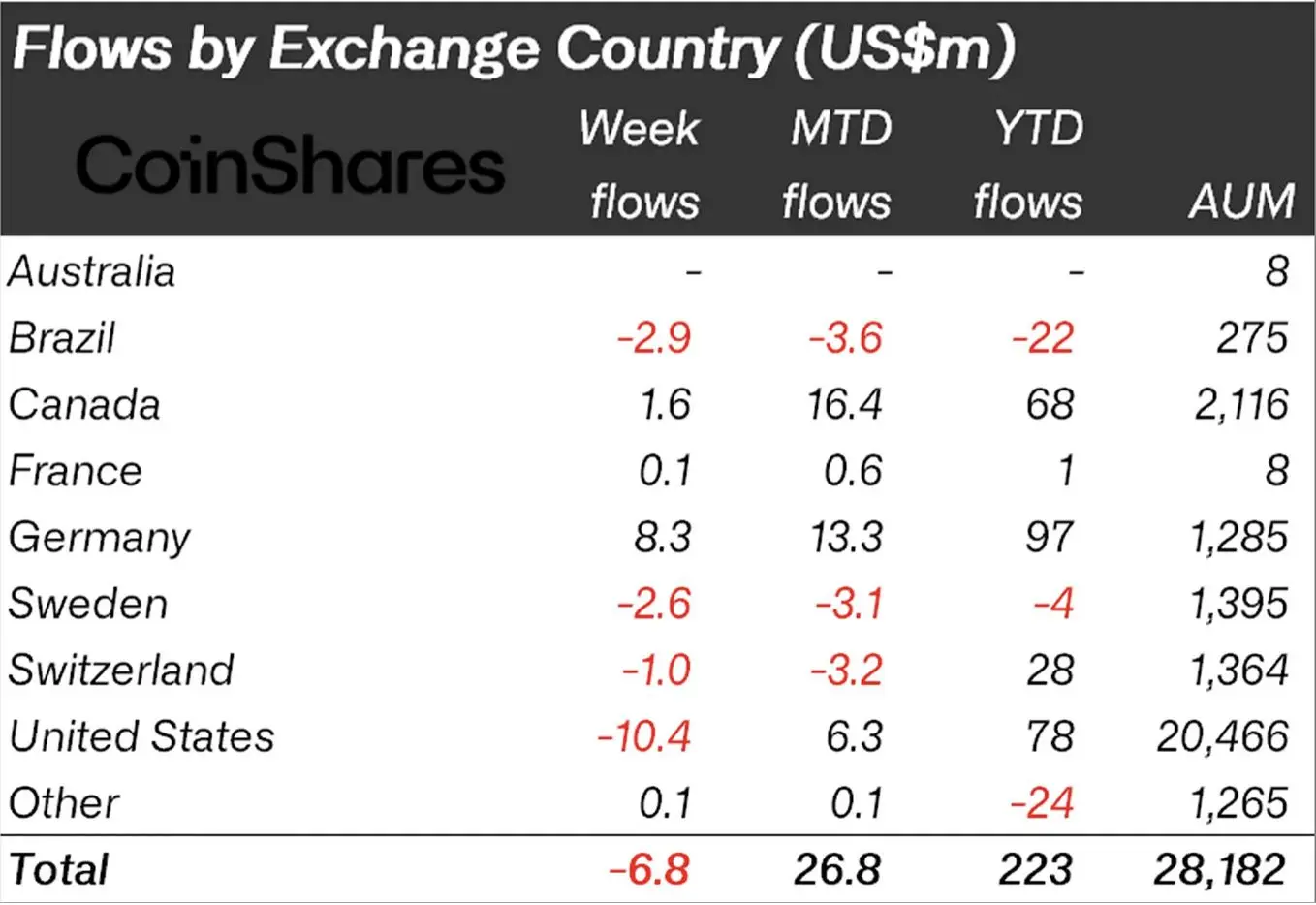 Last week, multi-asset investment products had withdrawals of US$2.4m, marking the 11th straight week of outflows. Blockchain shares are still popular, with inflows of US$6.7m in the previous week, increasing the year-to-date inflows to US$11m.
Will Bitcoin and Ethereum gain momentum anytime soon?
Bitcoin (BTC) and Ethereum (ETH) are the two largest cryptocurrencies by market cap. Both currencies reached their all-time highs (ATH) in November 2021. However, it has all been downhill from there. Bitcoin has fallen 68.52% from its ATH, while Ethereum has fallen by 69.24%. Although the market did enter the greens when entering the new year, the rally seems short-lived.
With the US inflation data for January set to be released later today, there is a possibility that the FED could take a hawkish stance with its next interest rate. This is because the unemployment data for the US showed the lowest recorded number since 1969. This could add additional headaches for the FED.
Moreover, US consumers' one-year inflation is expected to remain at 5%. Inflation is still higher than the FED's target of 2%, hence interest rates are probably not going away anytime soon. Experts claim that the economic slump can be dealt with by 2024. Hence the next bull run for the cryptocurrency markets will probably happen sometime then. Bitcoin (BTC) and Ethereum (ETH) are also expected to enter a bull run in 2024.
At press time, BTC was trading at $21,724.15, down 0.5% in 24 hours. On the other hand, ETH was trading at $1,501.90, down 1.5% in 24 hours.