Crypto analyst Jason Pizzino revealed that he's extremely bullish on Bitcoin and predicted that it could head north in the upcoming bull runs. The analyst revealed that it could "take a lot more time" before achieving that stellar feat.
Bitcoin has been mostly trading on the backfoot this year with no visible signs of a breakthrough. However, Pizzino revealed in his latest YouTube video that BTC could be bottoming out and is gearing up for a drastic price rise.
Read More: Losing Money in the Crypto Market? Here's 1 Way to 'Stop your Loss'
He said to his 263,000 subscribers that Bitcoin could go parabolic and shoot up 25 times from its present levels. Pizzino predicted that BTC could hit the 1 million mark when the bull market opens up. He stated that while 25x sounds "far-fetched", he highlighted BTC's performance from late 2018 to 2021, where it jumped 22x in 3-years.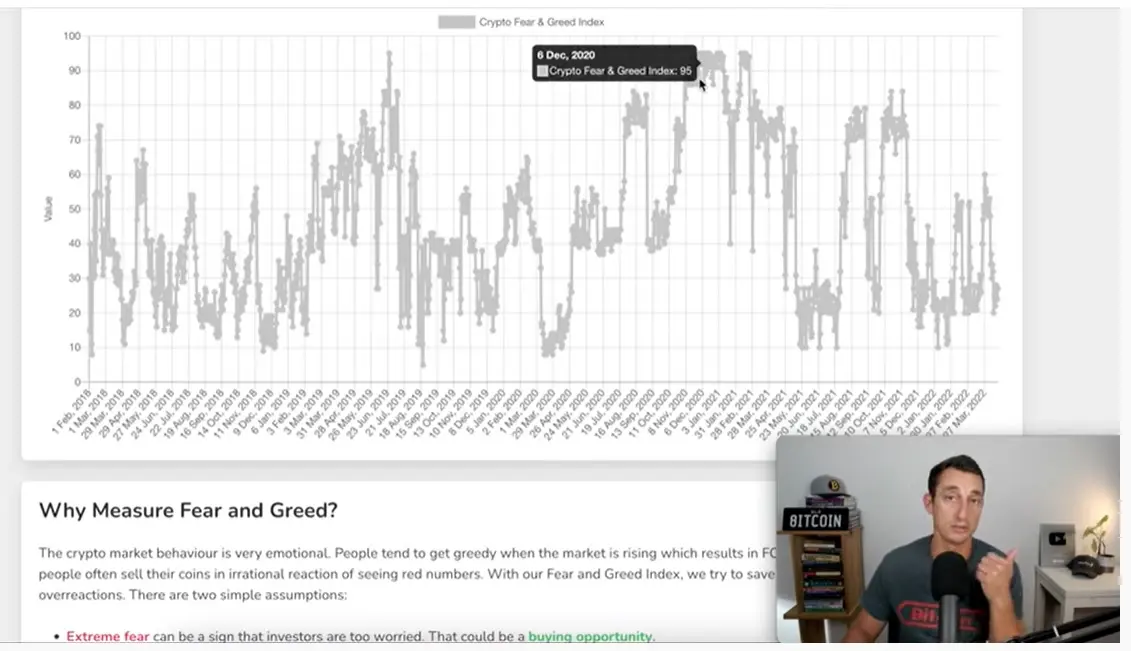 "A 25x might seem like it's a little far-fetched. But as we can see from December 2018 to the current top in 2021 in November, it's basically been a 22x return. So 2,100% here. So it's not too far out of the question. But I just think it's going to take a lot more time than people are expecting,"
Pizzino revealed that BTC could reach $1,000,000 much faster if it cuts ties with equities. He explained that Bitcoin is "highly correlated to the Nasdaq stock index" and mostly goes in tandem with how the stock market performs. "Some of the challenges that we've got to get through is decoupling from the Nasdaq," he said.
Read More: Morgan Stanley Says Bitcoin Lightning Network Is Superior to Visa
He suggested that Bitcoin needs to "go more in line with gold" instead of stocks to become a "world reserve asset."
You can watch the video of Jason Pizzino's prediction on Bitcoin below:
Bitcoin Price to Reach $55K in the Next Few Weeks?
While analyst Jason Pizzino's prediction is for the long term, crypto analyst Altcoin Sherpa predicts that Bitcoin's price could reach $55,000 in the next few weeks. He repeatedly predicted on Twitter to his 173,500 followers that Bitcoin touching $55K is inevitable.
"I'm still of the opinion that Bitcoin is printing a bottom and we're going to see a move to 55K. Alts are likely to follow. It's still a high time frame bullish market structure technically (w. higher highs and higher lows)," he said.
Read More: What's keeping Bitcoin's price below $42,000 in spite of $330 million outflows?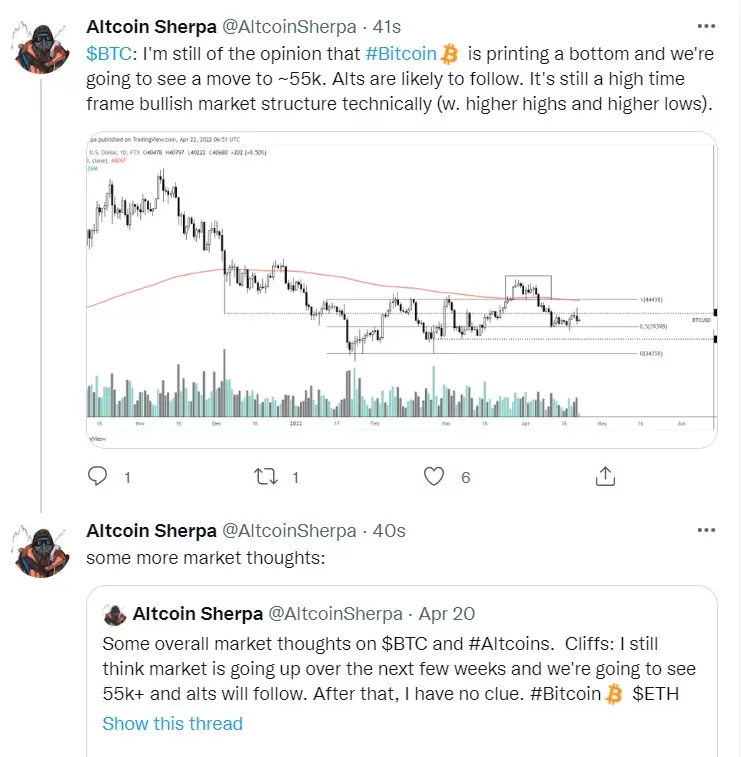 BTC has been trading between the $38,000 to $42,000 mark for close to 2-weeks now. We will have to wait and watch if Altcoin Sherpa's prediction turns out to be accurate.
At press time, Bitcoin was trading at $40,686 and is down -2.08% in the 24-hours day trade. The leading crypto is down -41% from its all-time high of $69,000 which it reached in November last year.