While Bitcoin is considered a 'risky asset' by traditional financial companies, it outperformed a majority of them in 2023. The cryptocurrency markets navigated through the banking crisis that made stocks plummet to weekly lows. The Silicon Valley Bank, Signature Bank, and Credit Suisse closure sent shockwaves across the U.S. markets and tanked leading stocks. A recent comparison from the cryptocurrency education platform CryptoManiaks indicated that Bitcoin delivered better returns this year than the publicly traded companies.
According to the data from CryptoManiaks, Bitcoin outperformed 97% of all the S&P 500 companies in 2023. In March, BTC is up 37.06% and has increased by 72% in value since the start of January.
Also Read: Exclusive: Bitcoin Might Crash Hard After Reaching $30,000, Says Analyst
In addition, Bitcoin delivered better year-to-date (YTD) returns than the 488 (97.6%) of all the S&P 500 companies. Therefore, BTC performed exceptionally well against leading giants such as Apple, Amazon, Microsoft, and FedEx, among others.
Out of the top 500 listed companies, only 12 firms managed to deliver higher yields than Bitcoin this year. The other 488 companies failed to deliver better returns. The 12 companies include NVidia, Meta Platforms, Align Technology, Warner Bros, Advanced Micro Devices, Catalent, Tesla, West Pharmaceutical, MarketAxess, Salesforce, Monolith Power, and General Eclectics.
Also Read: Credit Suisse CEO Claimed Bitcoin Was a 'Bubble': Now Bank Sold To Survive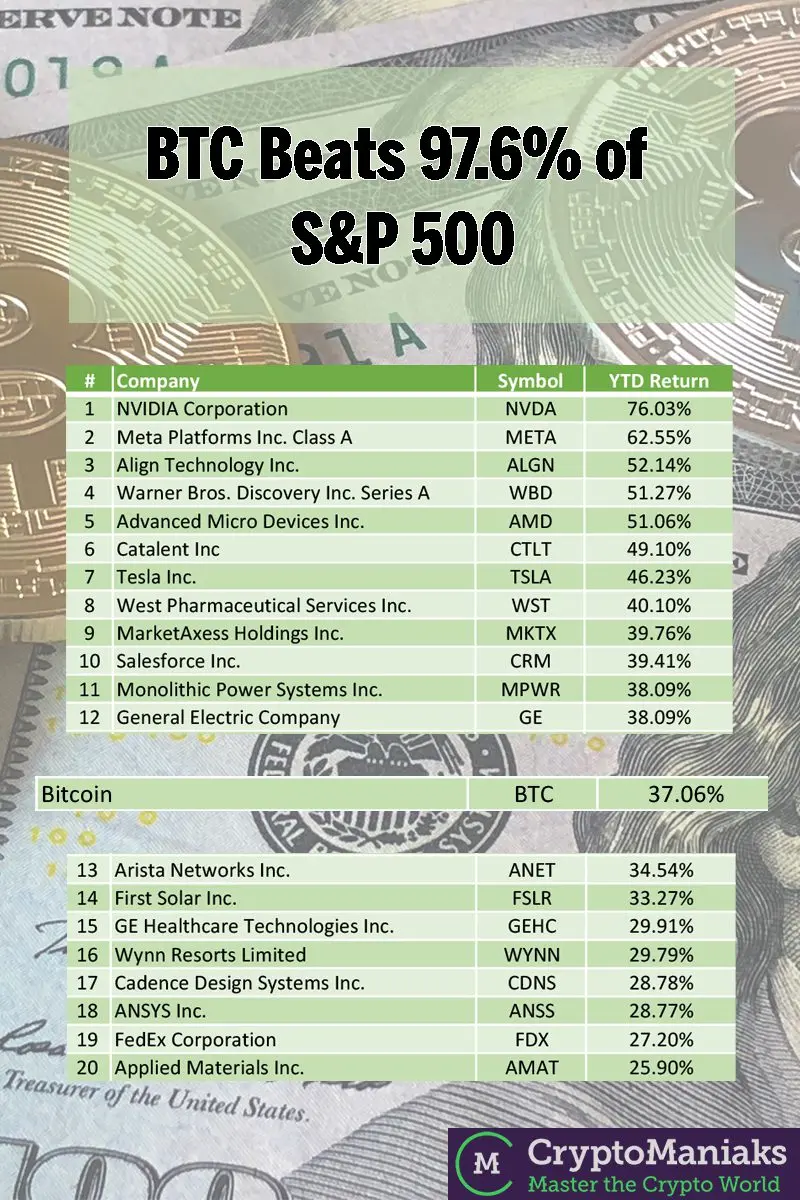 Bitcoin: The Success of 2023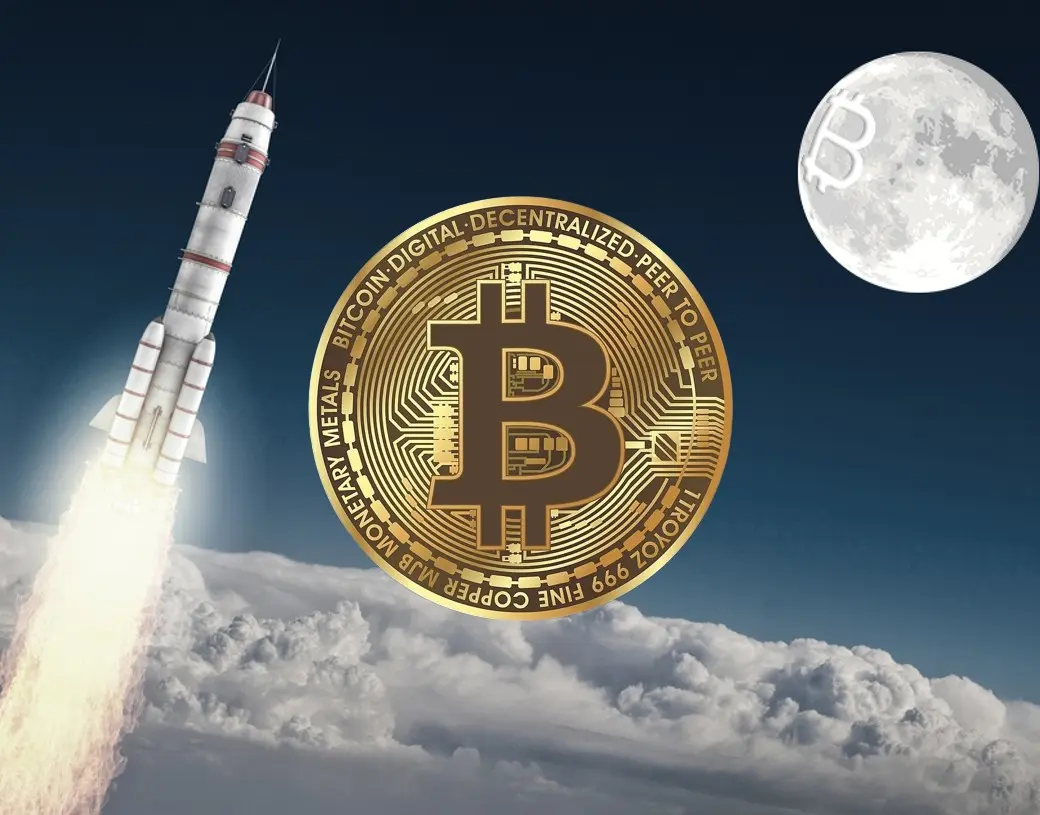 Bitcoin has not only outperformed 97% of the S&P 500 companies, but it also outshined commodities such as gold. Bloomberg's commodity strategist, Mike McGlone took to Twitter recently saying that BTC beat gold almost 10x in 2023.
"Looking for a super cycle? Bitcoin Outperforms commodities with declining risk – Bitcoin beating gold, the top-performing old-guard commodity in 2023 to March 20, by almost 10x may be indicative of a super cycle happening in the crypto".