Squashing September scares away, Bitcoin achieved a significant surge this month. Traditionally, this period has tended to be unfavorable for the leading cryptocurrency. However, in the past few days, BTC has experienced an increase in value, rising from a low point of nearly $25,000 to reach as high as $27,000. Over the past two weeks, Bitcoin has demonstrated a 5.5% increase in its value. It looks like the asset was setting the stage for a potential surge that is underway.
As per a recent Matrixport report, Bitcoin is projected to reach a peak of $37,000 by the end of 2023. Furthermore, this forecast is notably supported by the potential for an upswing in October. The cryptocurrency service provider emphasized that historically, the last quarter of the year has been Bitcoin's strongest. This is in terms of performance, boasting an average return of over 35% over the past nine years.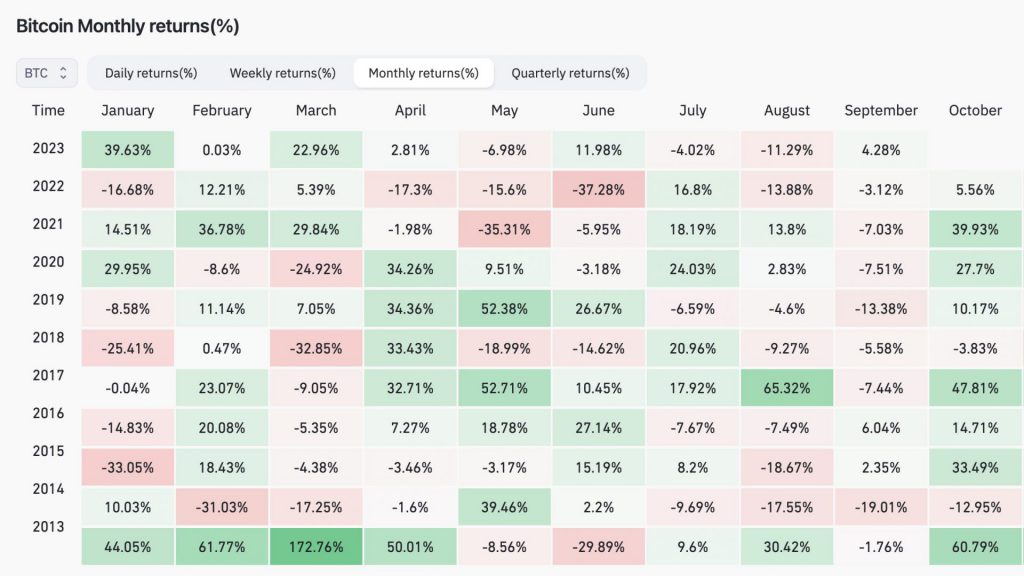 As seen in the image, October has consistently appeared as one of the most bullish months for BTC throughout its history. Even during the 2022 bear market, the cryptocurrency saw a substantial increase of 5.56%. In 2021, Bitcoin experienced a remarkable surge of almost 40% during the same month.
But that's not all; another potential event to watch out for in October is the second deadline for Bitcoin spot exchange-traded-fund [ETF] submissions. During this time, the Securities and Exchange Commission [SEC] will decide whether it intends to approve these ETFs or delay its decision.
Also Read: 910 Bitcoins From 2012 Moved After 10+ Years of HODLing
Other factors that could aid Bitcoin's growth
According to recent reports, the portion of the Bitcoin supply that has not been active in an address for one, three, and five years has consistently reached all-time highs since July 2023. This indicates that investors are opting to hold onto their BTC rather than selling it. This behavior is seen as a positive sign. It also instills hope that Bitcoin's value is likely to increase, which is considered a bullish sentiment.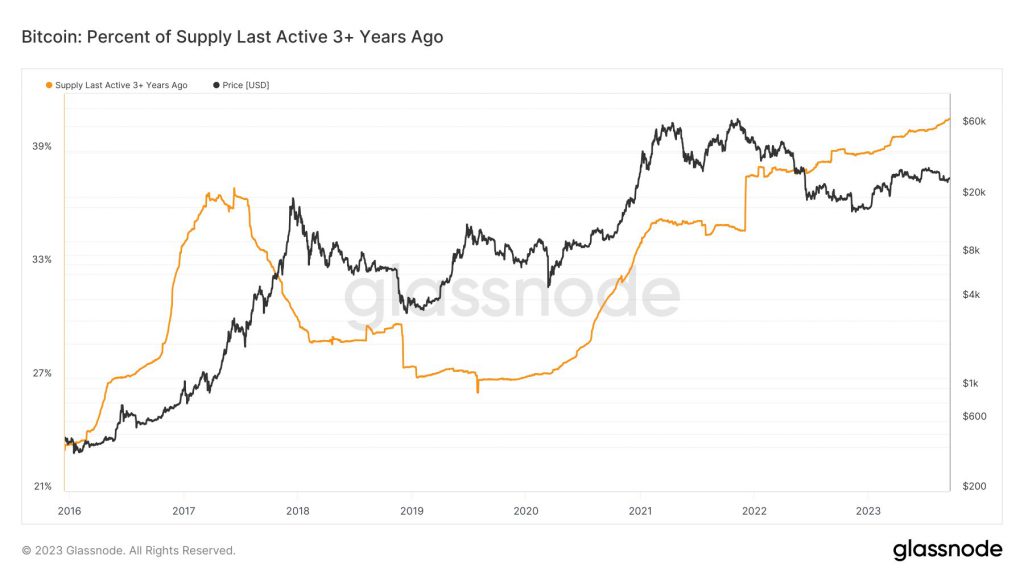 Another indicator of Bitcoin accumulation by holders was the decrease in exchange holdings. This reached its lowest level in a year. CryptoQuant charts also illustrate a consistent decline in BTC outflows from exchanges since July 2021, leaving just slightly over 2 million BTC remaining on these platforms.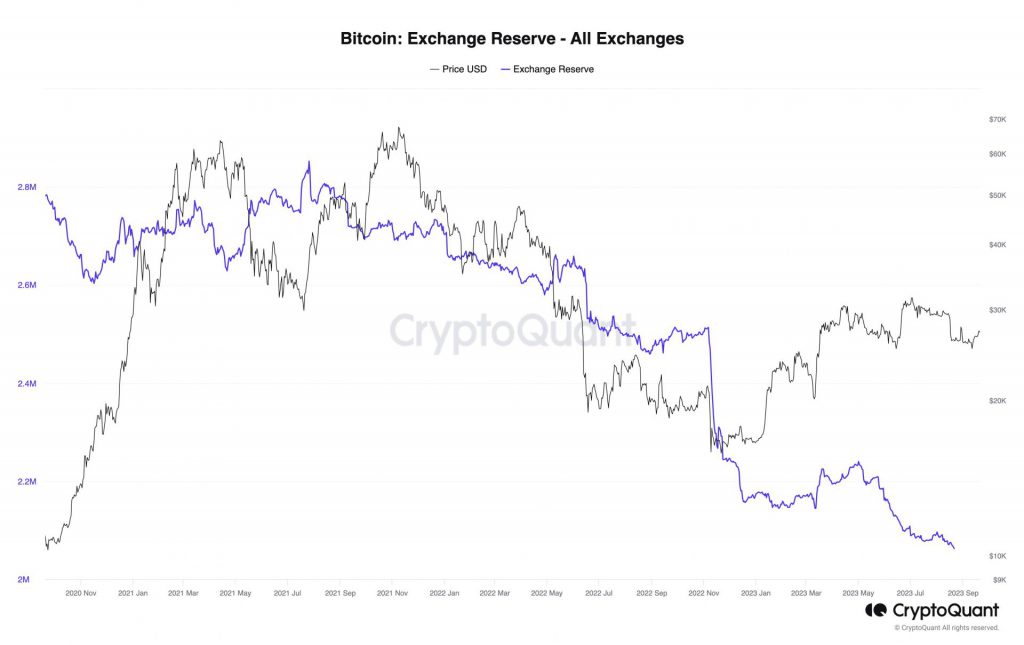 Also Read: Bitcoin Could Hit $28,000 But Faces 13% Correction Risk
All these indicators point towards a possible upward trend for the king coin. Nonetheless, the rejection of an ETF has the potential to be unfavorable for Bitcoin, potentially leading to a bearish scenario.