The cryptocurrency market witnessed a bullish transition over the last 24 hours. Following its weekend plunge, Bitcoin [BTC] was seen pocketing significant mid-week gains. The asset rose to a 6-month high of $24,769.24 earlier today all the way from $22,110.61. The persistence of this notion is expected to push BTC towards $25K.
At press time, Bitcoin was trading for $24,705.80 with an 11.53% daily surge. This is reportedly the biggest single-day pump that Bitcoin has experienced since Sept. 9, 2023.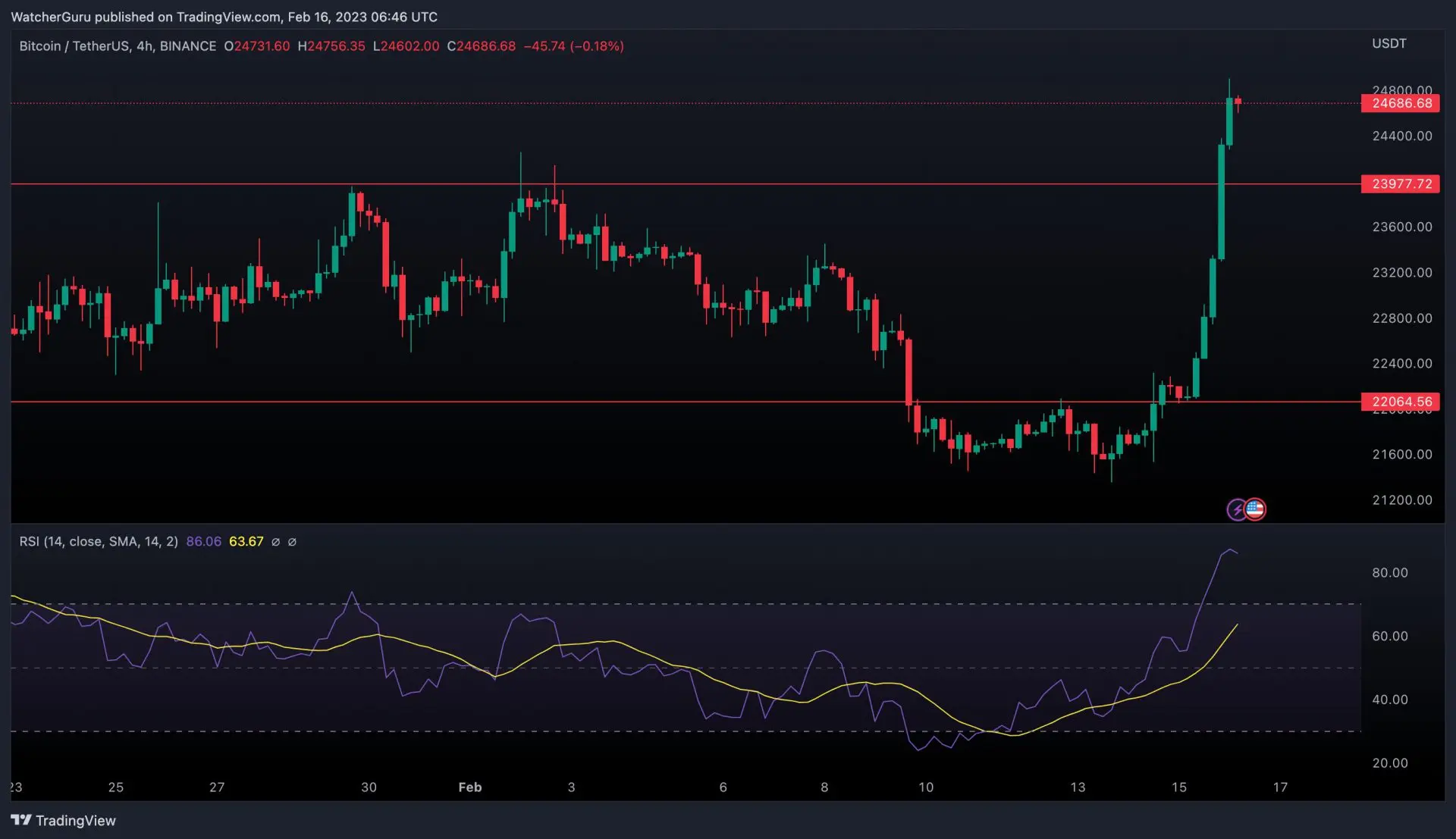 As seen in the above chart, Bitcoin broke prominent levels of resistance. The king coin moved past $22,064 and then breached the next level of resistance at $23,977. The increased bullish sentiment in the market further prompted elevated buying activity.
The Relative Strength Index [RSI] indicator used in the 4-hour chart of BTC noted that the asset was being overbought at the moment.
Bitcoin whale addresses are probably behind this buying spree, while smaller addresses were only making modest purchases. Additionally, according to on-chain analytics firm Santiment, there was a dainty rise in the number of 100-1K BTC addresses.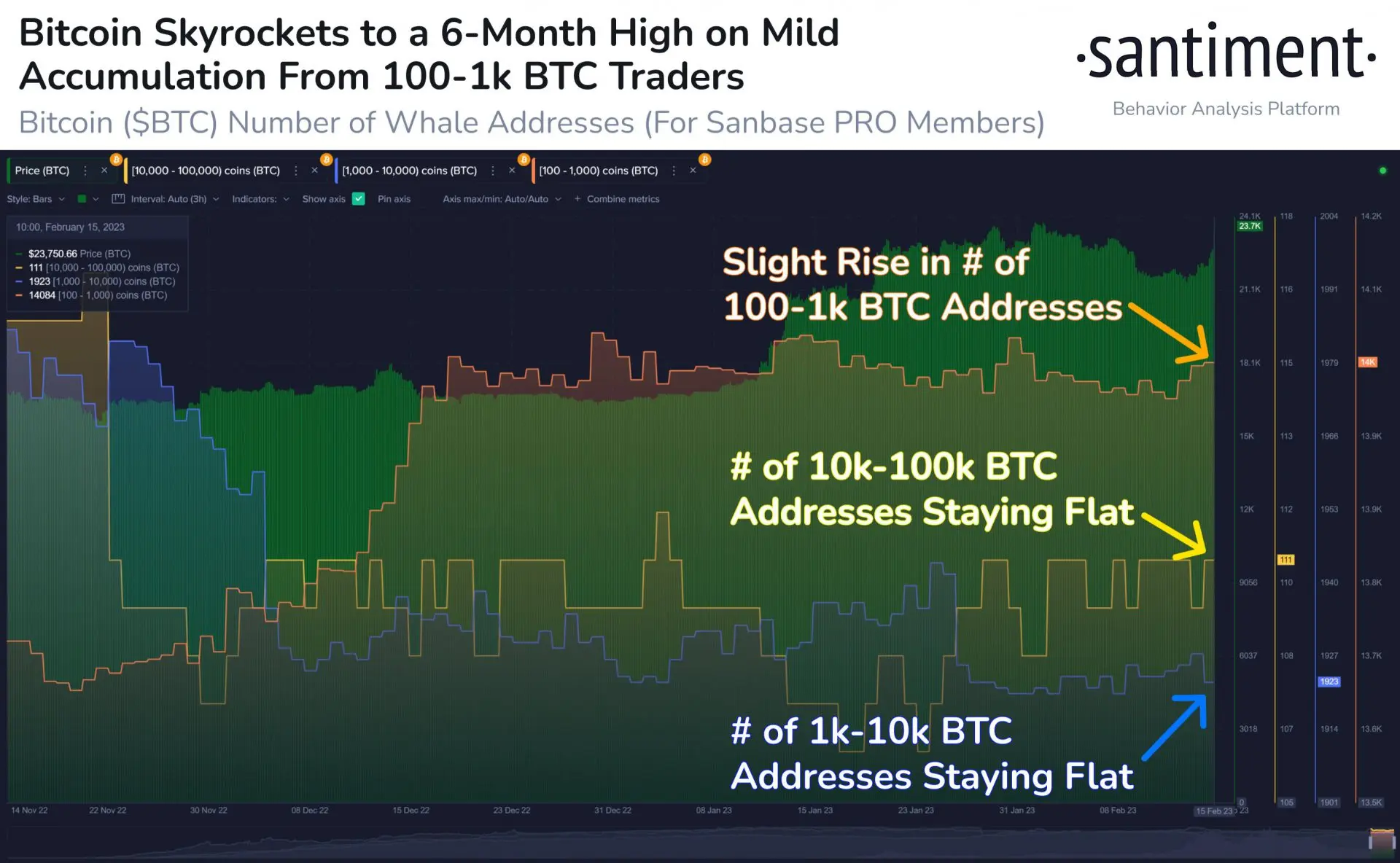 The number of addresses holding 10K-100K BTC and 1K-10K BTC were reportedly "flat." Nevertheless, the king coin remains 64.08% below its all-time high of $69,000.
Bitcoin's price wasn't the only thing that soared
Along with its price, an array of other metrics witnessed steady growth over the last 24 hours. For instance, the asset's market cap also rose by 11% and reached a high of $474.77 billion. The king coin's trading volume followed suit by reaching $36 billion following a 35% increase.
As mentioned earlier, an accumulation spree was ticked off. The number of non-zero addresses reached an all-time high of 44,232,961.
All of these factors led to the community believe that the bears were leaving the market and making space for the bulls.