Bitcoin [BTC], the world's largest crypto asset has been teasing the entire ecosystem. Following its peak at $30K in April, the king coin experienced a decline and fell below this threshold. It struggled to find significant support at $27,000 for an extended period. Nevertheless, in the midst of the U.S. debt ceiling discussion, Bitcoin successfully regained the $28,000 mark.
Bitcoin experienced a notable surge earlier today, reaching a high of $28,432, following a daily increase of 2.99%. This significant rise occurred from a range of $27,125. The upward movement was further bolstered by a substantial 70% surge in trading volume over the course of 24 hours.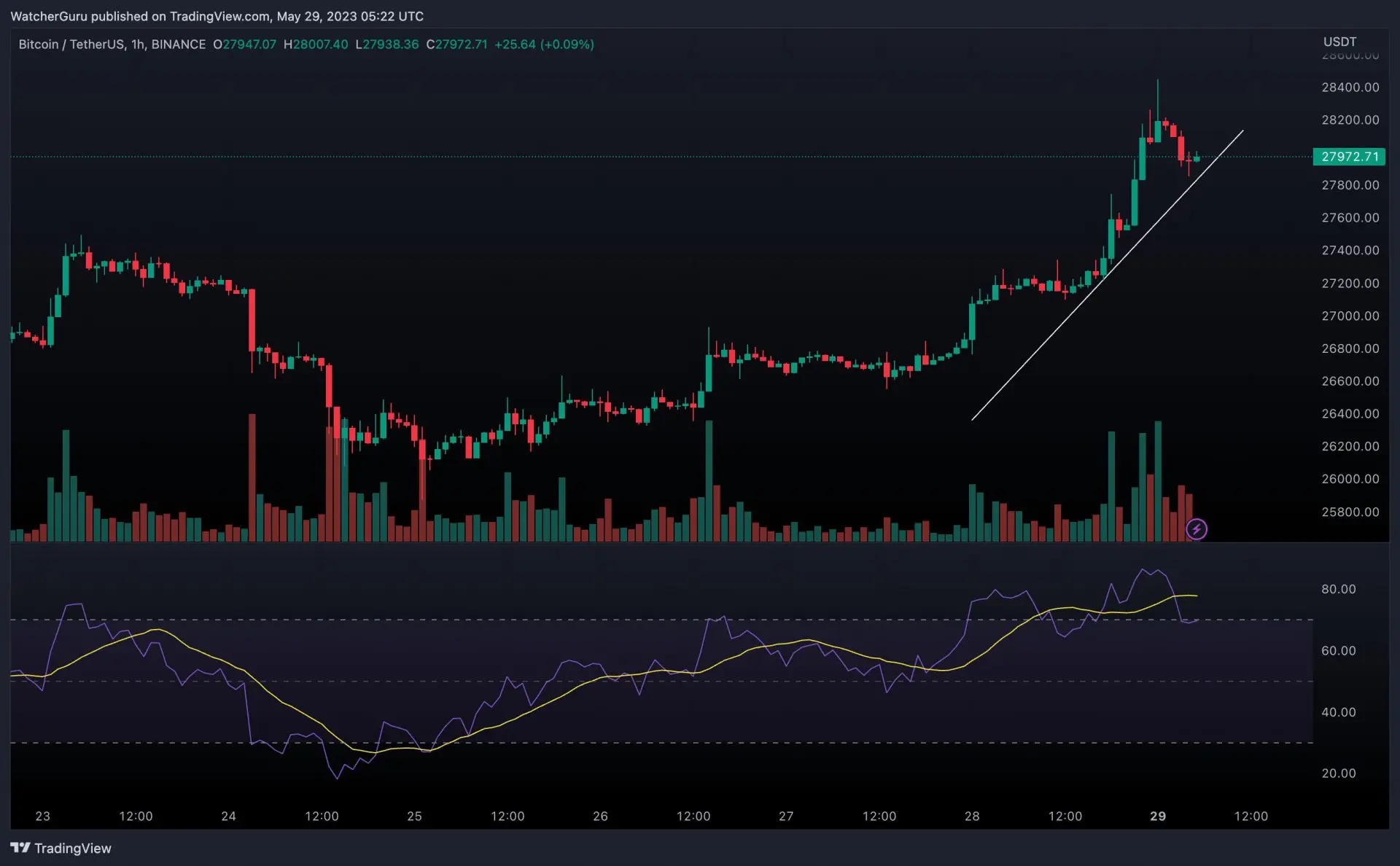 As seen in the above chart, the king coin witnessed a notable upswing compared to its recent days. The volumes in the Bitcoin market are also visibly high. Additionally, the Relative Strength Index [RSI] indicator announced that the crypto was being overbought at the moment.
Bitcoin and the U.S. Debt Ceiling
The rapid increase in Bitcoin's value can be attributed to the ongoing discussions regarding the U.S. debt ceiling. News emerged that a budget agreement had been reached between U.S. President Joe Biden and House Speaker Kevin McCarthy. As per the agreement, they plan to suspend the $31.4 trillion debt ceiling until Jan. 1, 2025.
The proposed budget agreement related to the U.S. debt ceiling was ready to undergo a vote in Congress. Nonetheless, there are several potential hurdles that could impact the circumstances. The recent upswing in Treasury yields and speculation surrounding potential monetary tightening in the U.S. are additional factors that could present challenges or potential difficulties for the agreement and its consequences on the market. Elaborating on Bitcoin's role, the head of market analysis at crypto exchange Swyftx, Tommy Honan said,
"It is possible the sheer relief of a debt deal will bring traders back to the table and trigger the next big leg-up in the price of Bitcoin."
Did 'shrimps' see this surge coming?
According to data from Glassnode, shrimp entities or addresses that hold less than 1 Bitcoin have been on a rather wild accumulation spree. These addresses witnessed a monthly rise of over 24.6K BTC.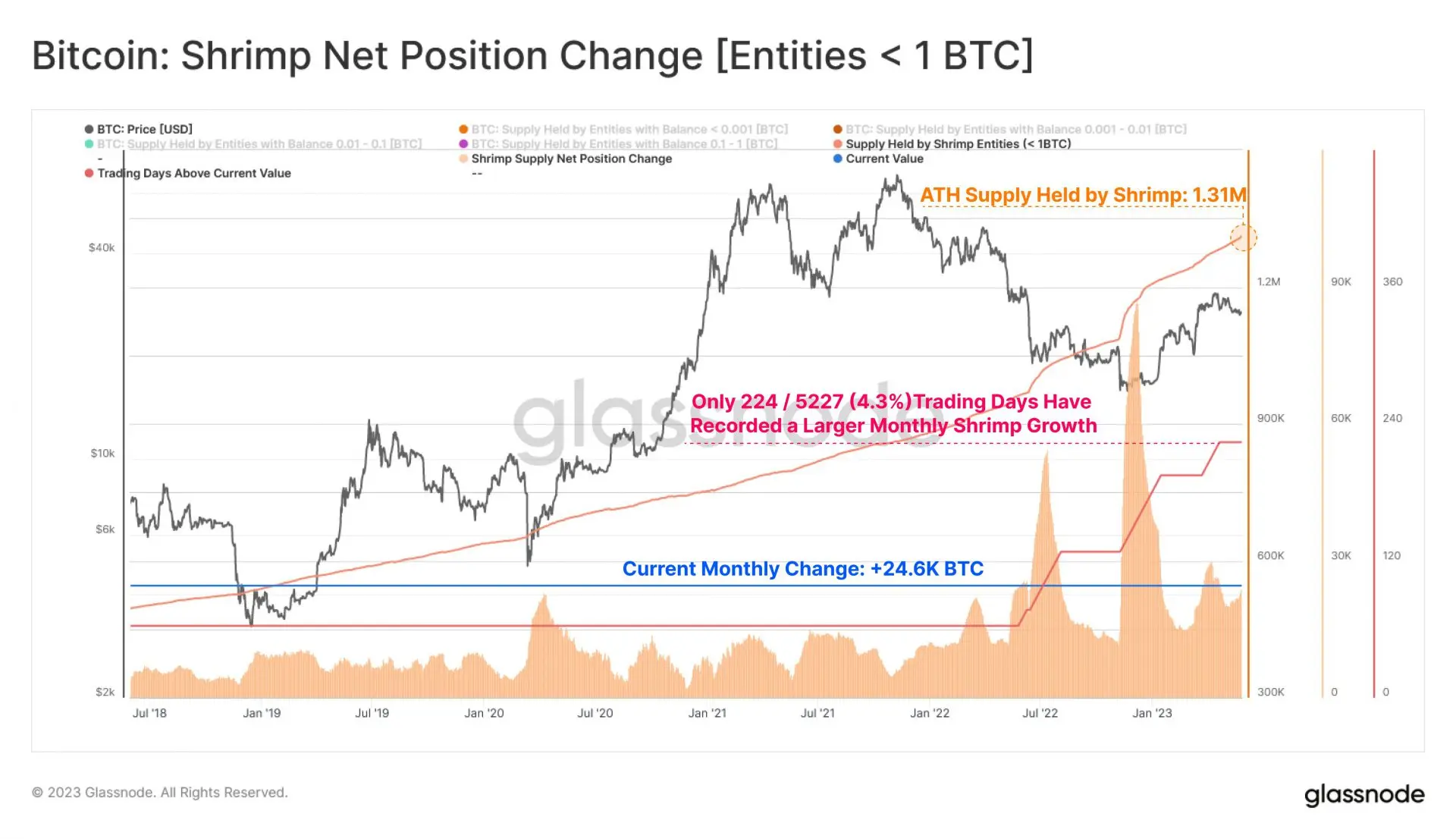 Glassnode wrote,
"….with only 224 / 5226 (4.3%) trading days recording a larger expansion, bringing the supply held by Shrimp to an ATH or 1.31M. The intensity of accumulation is further exemplified by the fact that 160 of these trading days occurred across the last year alone."
Nevertheless, the king coin's latest surge put the majority of Bitcoin holders at profit. Only 21% of its holders were enduring a loss.