$20,000 worth of Bitcoin (BTC) in 2017 is worth around $24.9k today, which is very close to current price levels. Adjusted for inflation, the value of BTC has somewhat remained the same over the last six years. Hence, its store-of-value property received a little bit of credibility at press time.
BTCGandalf, a crypto-centric X account, mentioned that "Bitcoin is barely above the 2017 market peak." However, other X users have pointed out that the value might actually be lower.
Also Read: Bitcoin: Bond Market Volatility Could Help BTC Rebound
Taking into consideration real inflation, SmileyGnome, another BTC-focused user, says that the BTC's peak in 2017, at $18,500, is now worth $28,500. The figures further demonstrate Bitcoin's (BTC) capacity to serve as a store of value.
Is Bitcoin's scarcity decreasing?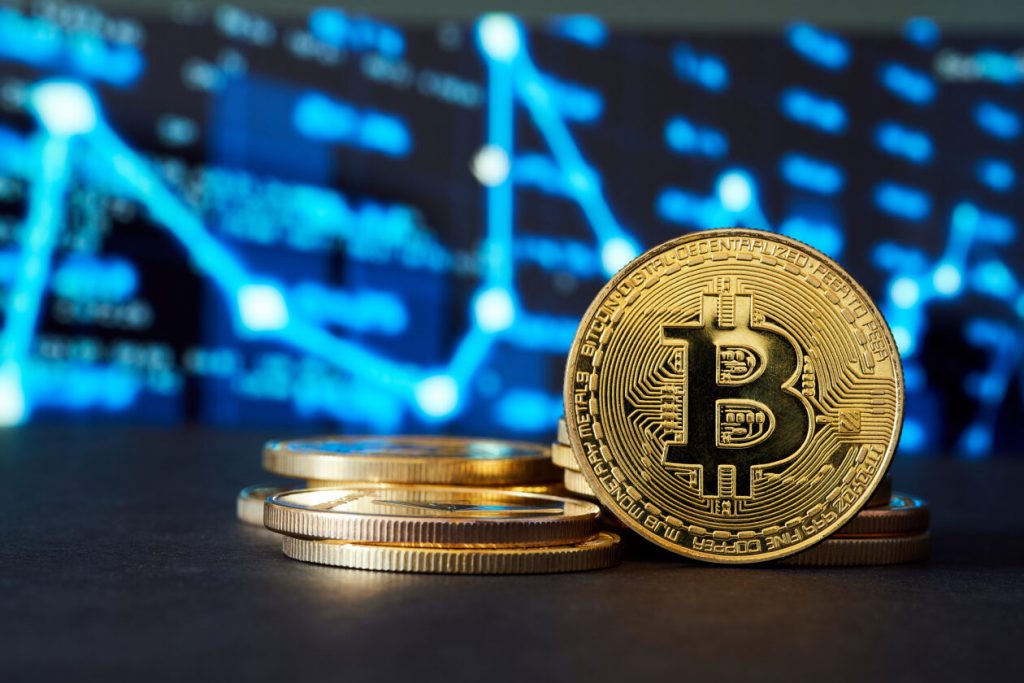 The Stock-to-Flow ratio (S2F) describes BTC's scarcity. It is calculated by dividing the total supply by the annual issuance of new coins. A higher S2F ratio indicates higher scarcity, and vice versa.
As per a report by Glassnode, "We see a relatively lower scarcity rate in modern times." This is attributed to lesser investors losing their coins and the market maturing over time. This, according to Glassnode, has resulted in a more mobile coin supply. Moreover, it has led to "a preference amongst investors trading for fiat-denominated returns."
Also Read: JPMorgan Predicts Limited 'Crypto Downside' as Bitcoin Holds $25,000
Glassnode noted that adjusted S2F was initially very high but has diminished relative to nominal S2F.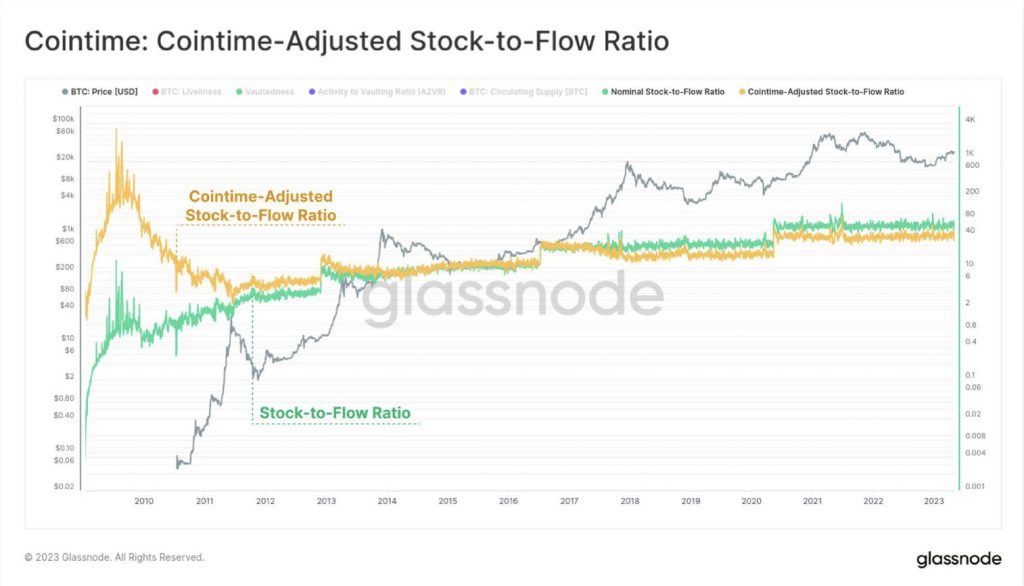 Despite the adjusted S2F decline, Bitcoin (BTC) continues to be a good store of value. As per a recent report by Pantera Capital, BTC could rise to a high of $148k after its halving event next year. As per the investment firm, BlackRock's ETF filing, if approved alongside the halving event in 2024, might push BTC to a new all-time high.
As seen in the graph above, S2F has gradually increased as BTC's price has gone up. Going by that notion, the S2F, or scarcity of BTC, might also see an increase.