Long-term holders, wholesale investors, and institutions have been accumulating Bitcoin lately. However, with Bitcoin around $31,000, the market is not devoid of selling. Miners, for instance, are dumping their coins on exchanges. In fact, the current rate is higher than 2021's bull market level [$101 million].
A recent analysis by Glassnode pointed out that miners are currently sending $105 million worth of BTC to exchanges. As shown below, this is the second largest USD-denominated transfer on record.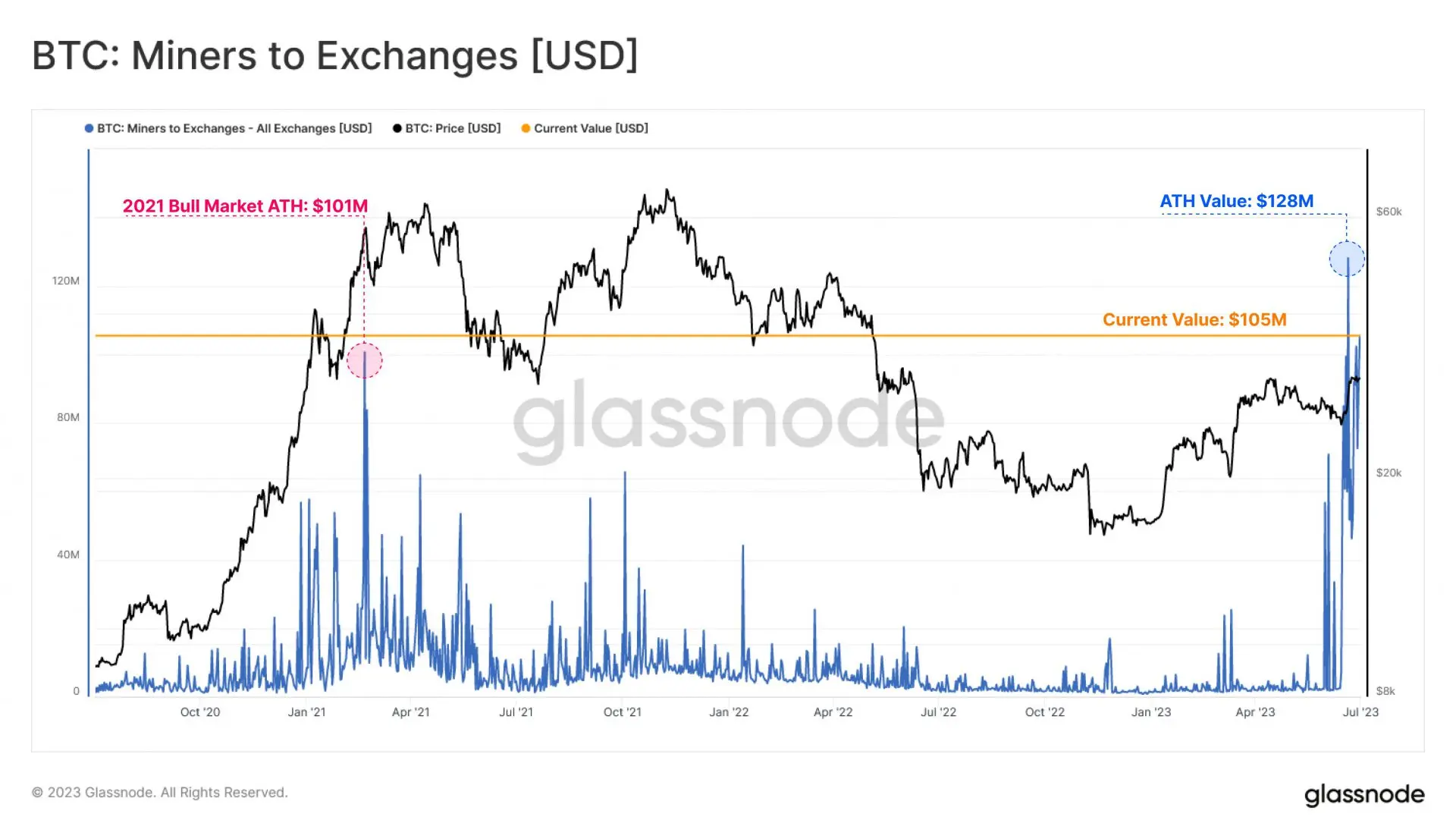 Also Read: Bitcoin: Investors Buy 1.01 Million BTC in 602 Days
It's a known fact that Bitcoin's supply is capped at 21 million. At the moment, around 19.4 million coins are already in existence, representing 92.4% of the supply. Around 900 BTC are mined daily, bringing the current monthly issuance rate to 27,000 coins.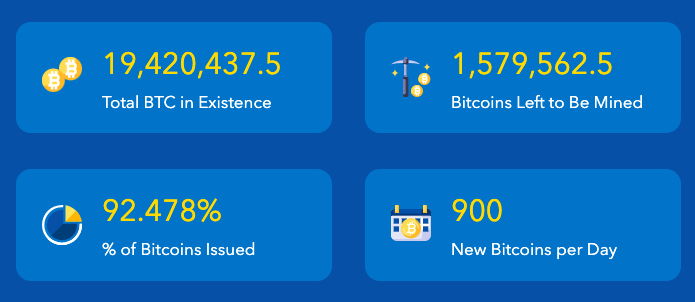 Retail investors are scooping BTC at a rate faster than issuance
According to on-chain data, shrimps, or investors possessing less than 1 BTC are currently stacking at a rate of 33,800 BTC per month. Glassnode's pseudonymous Lead Analyst 'Checkmate' pointed out,
"For every 1 new coin, Shrimp[s] are taking 1.25 off the market."
Well, crabs [investment size: 1-10 BTC] are also in their accumulation mode currently. According to Glassnode's data, they are stacking around 22,400 BTC per month. The same accounts for an additional 83% of the mined supply.
The current rate at which shrimps are hoarding BTC is quite high. Drawing parallels with the past and commenting on what the current state of affairs mean, Checkmate said,
"The last time the little guy stacked this hard was 2017 ATH, buying the top. Five years later, they are stacking harder, faster, and in a more sustained manner… Bullish."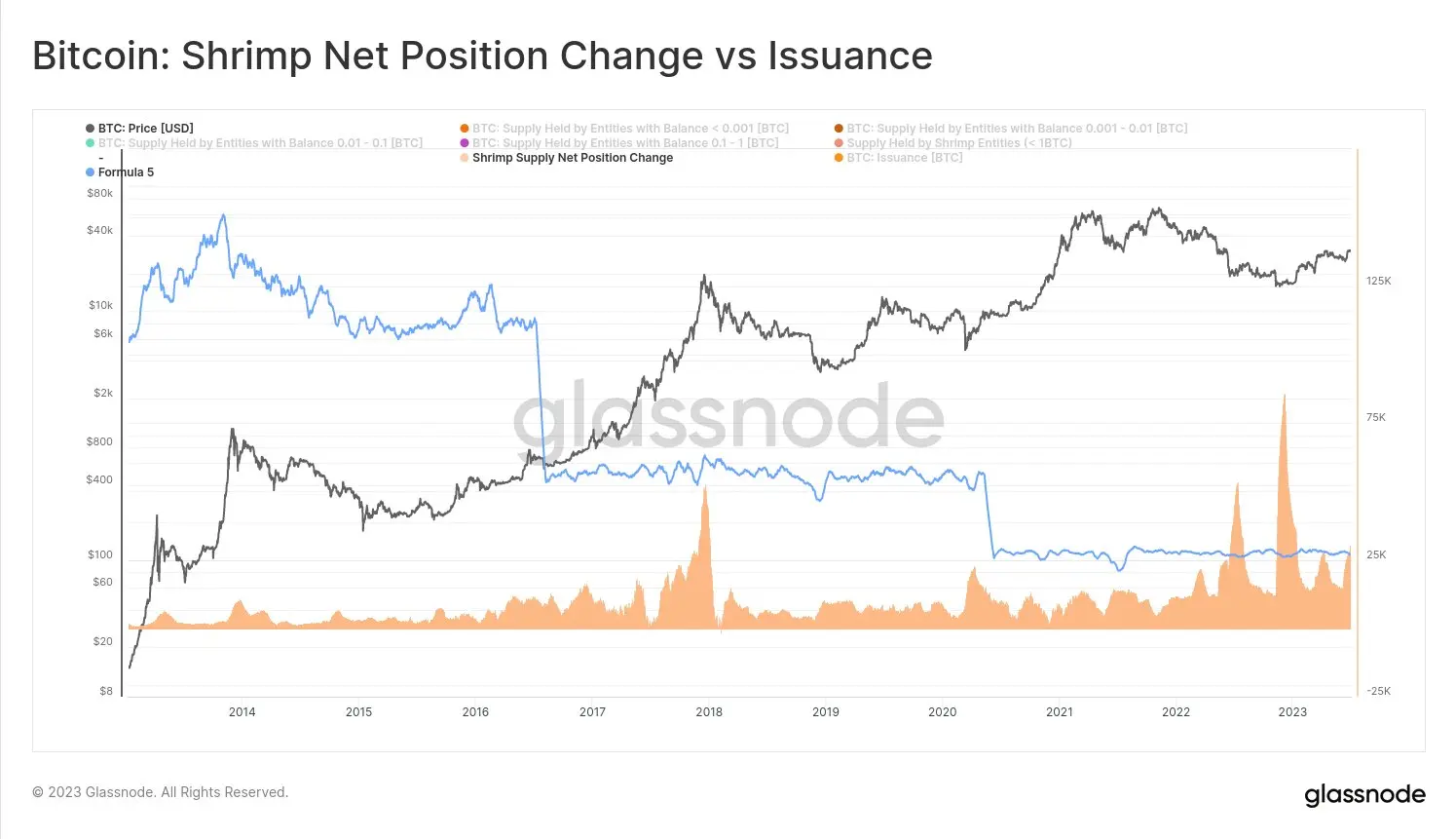 Also Read: Bitcoin's '75%' July Record is Getting Institutional, Retail Push