Since the last week of June, Bitcoin has been oscillating around $30,000-$31,000. This comes on the back of the 60% incline registered by the asset from its March lows. Despite being in its consolidation mode, Bitcoin is currently trading within the 'bullish' band [golden] on the Mayer Multiple charts.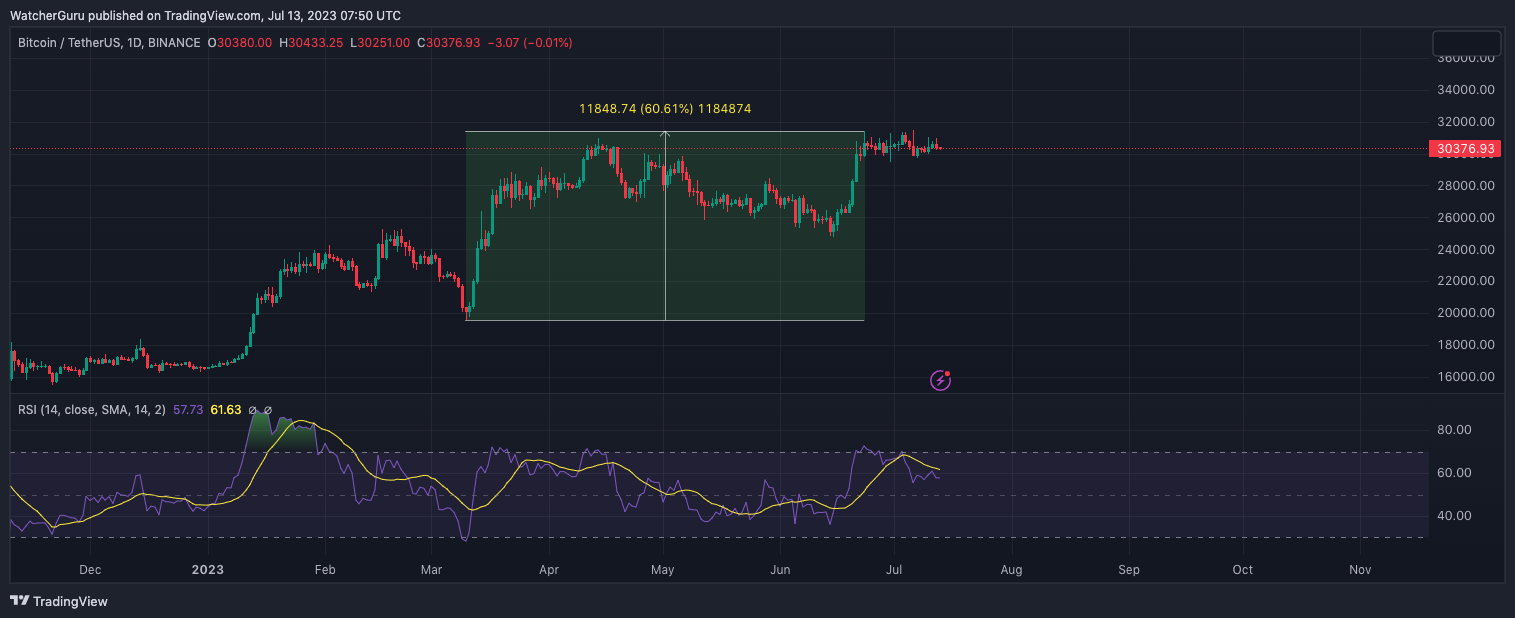 The Mayer Multiple typically gauges the valuation of Bitcoin and divides it by the 200-Moving Average. Comparing the average long-term price of BTC with its current price helps investors evaluate the under or over-valuation of the asset. As depicted in the chart below, Bitcoin's price has tested the oversold region [fluorescent green] 3 times in the past since 2012. The price has bounced back on every occasion to the bullish extension [maroon] or overbought bands [red] and registered a long-term recovery. That being said, there have been prolonged periods of sideways movement, but a higher target has always been attained post-oversold region touchdowns.
Well, this indicator has historically been accurate. From the latest bottom, Bitcoin has already climbed a step higher. For it to cross to the next two levels, it will have to break past $42,284 and $63,654. Only then will the doors to $114,557 finally open. The past three times, it has taken several months for BTC to climb higher, and this time around also, patience will be the key.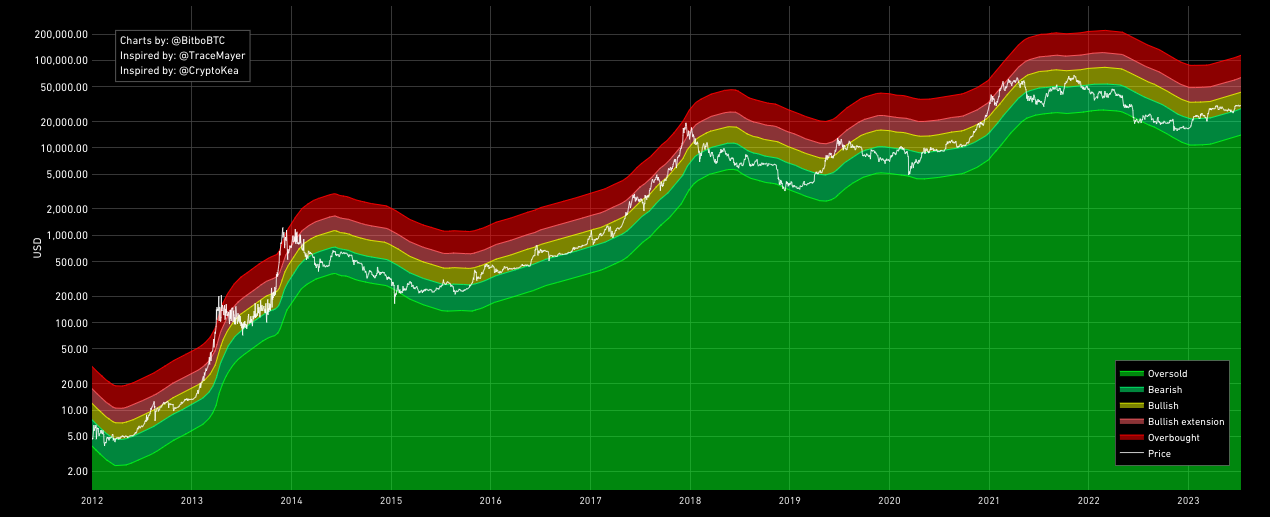 Also Read: Europe: First Bitcoin ETF to Go Live After 1 Year Delay
Is this the best time to accumulate Bitcoin?
At this stage, one might wonder if this is the right time to enter the market. Well yes, it might be. At press time, the Mayer Multiple reading was seen hovering around 1.19. Whenever Bitcoin has rallied in the past, this metric has majorly reflected readings above 1.5. Furthermore, the 'best' long-term result has been achieved in the past by accumulating BTC whenever the Mayer Multiple has been below 2.4. Thus, with the current reading below both thresholds, investors can consider buying BTC at this stage. Consequentially when the market extends its bullish phase, investors will be in a comfortable position to reap the fruit.
However, this isn't investment advice. As always, Do Your Own Research.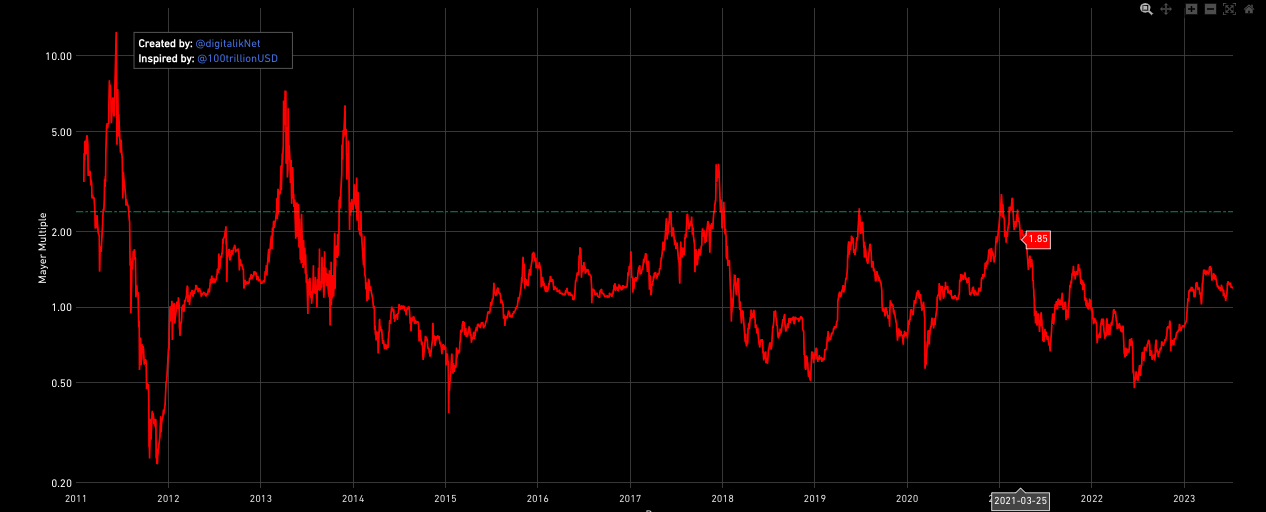 Also Read: Bitcoin May Aid MicroStrategy Shares to Cross $500