Over the past 5-weeks, digital asset investment products had witnessed significant outflows. The trend was, however, broken last week.
Coinshares' latest report brought to light that the said category of products saw inflows totaling US$14.4m last week.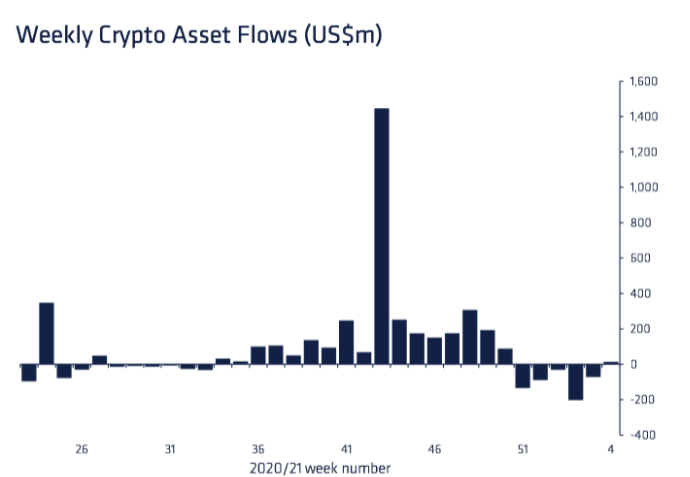 So, are institutions also buying the dip?
To answer straight-off to the point, yes. During an initial couple of days of the week, the trend remained monotonous. However, things flipped around and sped up post the crash. Coinshares' report highlighted,
The inflows came later in the week during a period of significant price weakness, suggesting investors, at current price levels, are seeing this as a buying opportunity.
READ ALSO: Britain's cafe becomes 1st to accept Bitcoin, Ethereum, Etc
Bitcoin > alts, despite registering losses
In the past 5 weeks, Bitcoin witnessed a cumulative outflow of $317m that represented 1% of the total AuM. However, with the tables being turned already, the king-coin witnessed a prominent inflow of $13.8 million last week.
Institutions usually buy coins and add them to their balance sheets to benefit over the long run. In effect, they are considered to be long-term HODLers.
Now, in general, the proportion of LTH supply has returned to a modest uptrend. However, most of the HODLings remain to be in a loss at the moment.
Just last week, over 6.04% of the 81.7% supply held by LTHs tumbled into the unrealized loss bracket last week. This is the highest volume of LTH supply held at a loss since the March 2020 sell-off.
The said numbers are bound to change as Bitcoin recovers. And, the recent addition by institutions would play a crucial role in aiding the aforesaid process.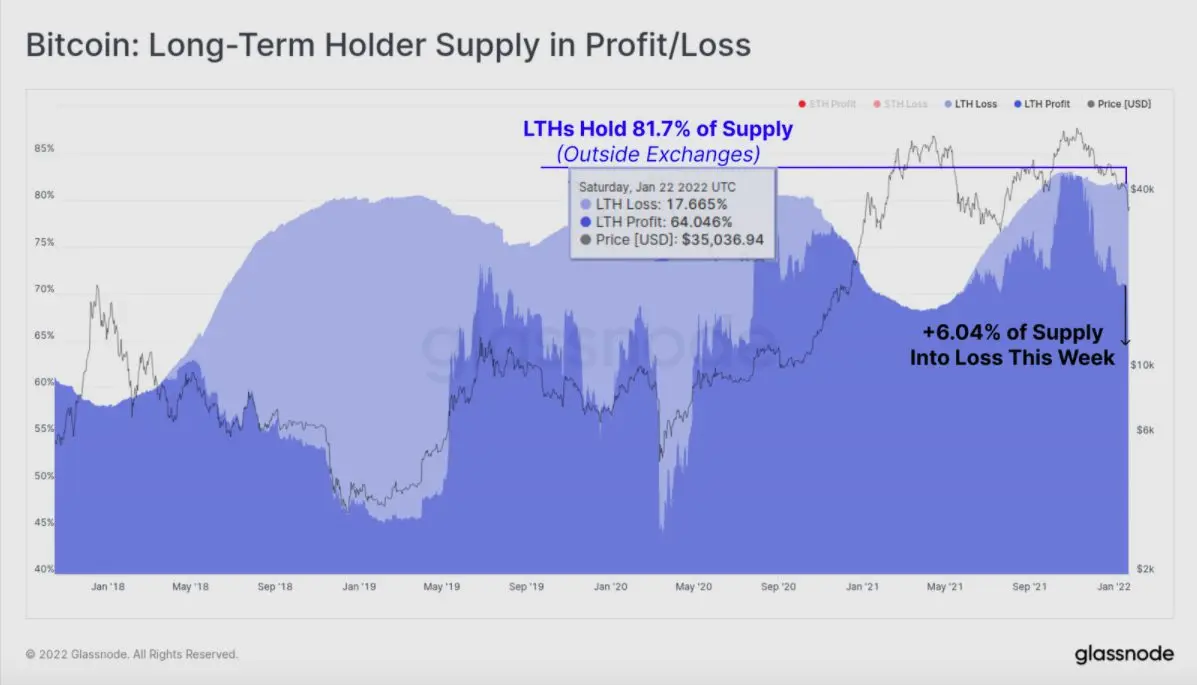 Parallelly, the inflows of no other coin could beat Bitcoin's number. Among top alts, Cardano, Polkadot, and Solana registered inflows summing to $1.5m, $1.5m, and $1.4m respectively. Last week, notably, SOL had an upper hand and registered the highest inflows.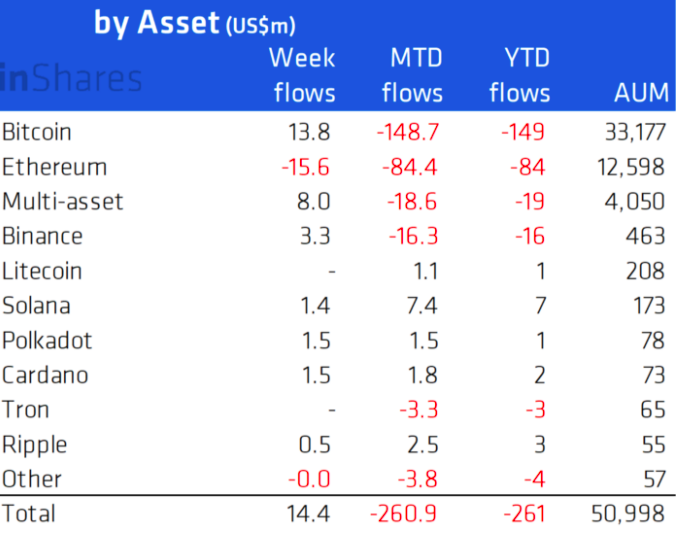 READ ALSO: South Africa Will Adopt New Regulation for Bitcoin Early Next Year
Ethereum's lack of appeal
Well, the alt leader Ethereum continued to witness outflows, with the same reflecting a negative value of $16m last week. With this, ETH's outflows now total $245m, or 2% of AuM, over the past seven weeks. Shedding light on the same the report noted,
… much of the recent bearishness amongst investors has been focussed on Ethereum rather than Bitcoin
So, in all, institutions have been favoring BTC over ETH and other alts of late.