Over the past few days, Bitcoin has suffered from lackluster performance. After reaching a low of $28981, the asset initiated an uptrend. However, a few hours ago, BTC nullified its short-term recovery by breaking below its trendline support. Consequentially, it created a multi-week low of around $28,849.

The bearish breakdown comes at a time when Bitcoin's spot trading volume is hovering around its 30-month low. K33's Head of Research, Bendik Schei, and Senior Analyst Vetle Lunde noted that the crypto market is currently in a "proper summer slumber."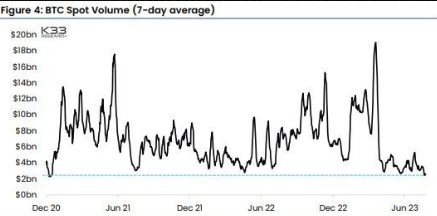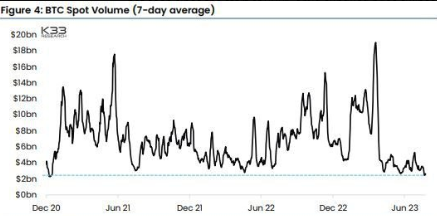 Data from Santiment further revealed that Bitcoin is currently seeing a "concerningly low level" of whale transactions. At the beginning of July, about 3000 whale transactions greater than $1 million used to take place on the 4-hour interval. However, the average dropped to around 1000 lately. This means the current numbers are 2/3rd less than what was registered in early July. Elaborating on the current dis-interest with respect to buying the dip, the analytics platform noted,
"Even with the drop below $30k, key stakeholders are not showing a big interest in buying the dip."
As a result, Ether has been able to take advantage of this situation and fare well against BTC. Santiment pointed out that ETH's market price gained 4.9% against BTC over the past month. Furthermore, it also registered positive trends on the utility front. In fact, its numbers are more consistent with May. As illustrated below, the Ethereum network's address activity has immensely improved over the past few days.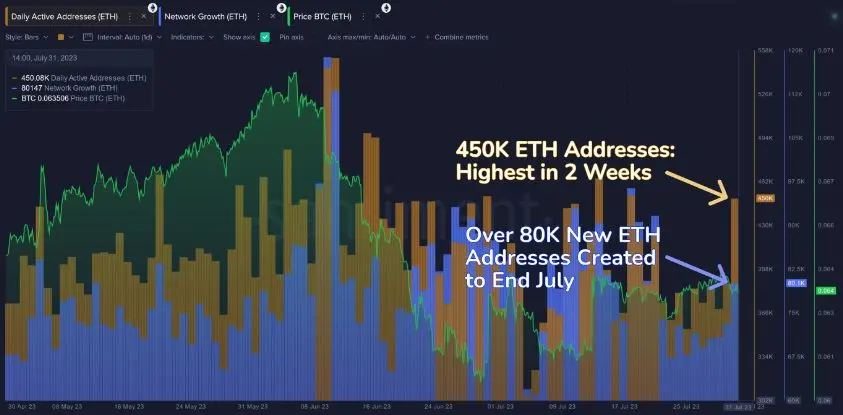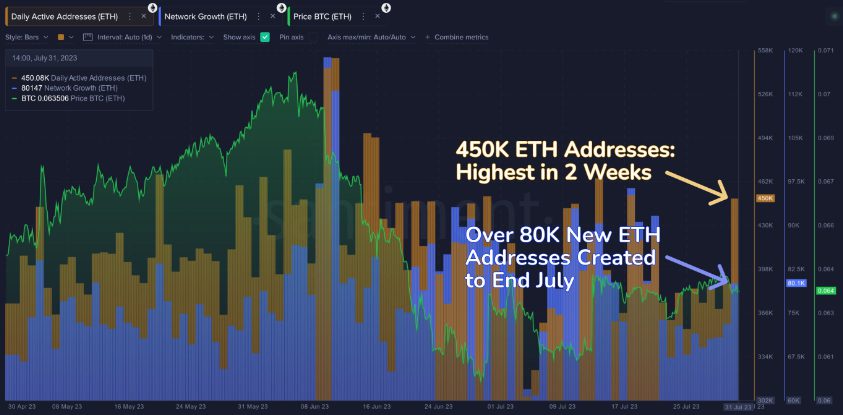 Also Read: The 'B' in Barbie Movie Stands for Bitcoin: Crypto Community
Bitcoin Network's Profitability
That being said, there is a knight in shining armor factor for BTC. In 2017, the cumulative BTC value which had 'turned-over' surpassed the circulating supply, which stood at 16.55 million BTC. This essentially meant that more profit had been locked in by investors than the value created or diluted by new supply. Further elaborating on its significance, Glassnode's pseudonymous analyst 'Checkmate' said,
"This was the point in time when the Bitcoin network technically 'broke even'. The network has been profitable ever since!"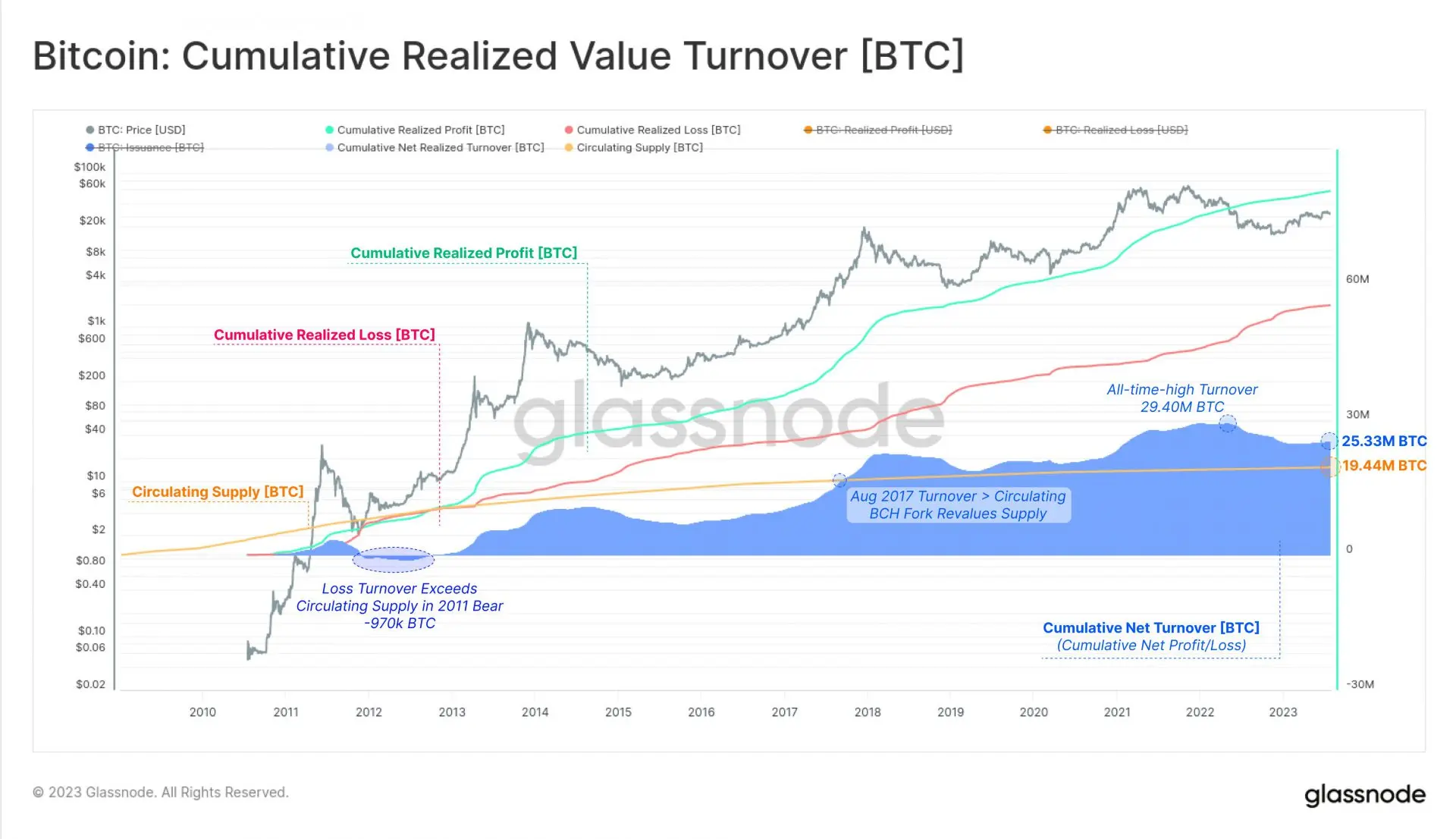 Also Read: All Crypto Assets Except Bitcoin Are Securities: SEC to Coinbase