There is plenty of fish in the crypto sea. The small ones [retail investors] are many; however, the giant whales [institutional investors and crypto whales] are the ones that dominate the sector. As Bitcoin [BTC] fails to create strong support at $20K, small fishes have been exiting the market. On the other hand, Whales have been pocketing BTC while it's cheap. Microstrategy and El Salvador expanded their holdings over the last couple of days. Amidst this, an anonymous whale went on to make an extensive purchase.
TokenView revealed that the third-largest Bitcoin whale had purchased over 1,000 BTC in the last two days. The whale ended June by buying 815 BTC and began July with 601 BTC.
Following this move, the whale pocketed 132,003.54 Bitcoin in its address, worth $2.5 billion.
The afore seen whale and El Salvador's purchase seemed to have temporarily increased the price of the king coin. The below chart clearly shows a prominent spike in Bitcoin's price earlier today, and it was precisely around the time the entities above splurged their funds on BTC.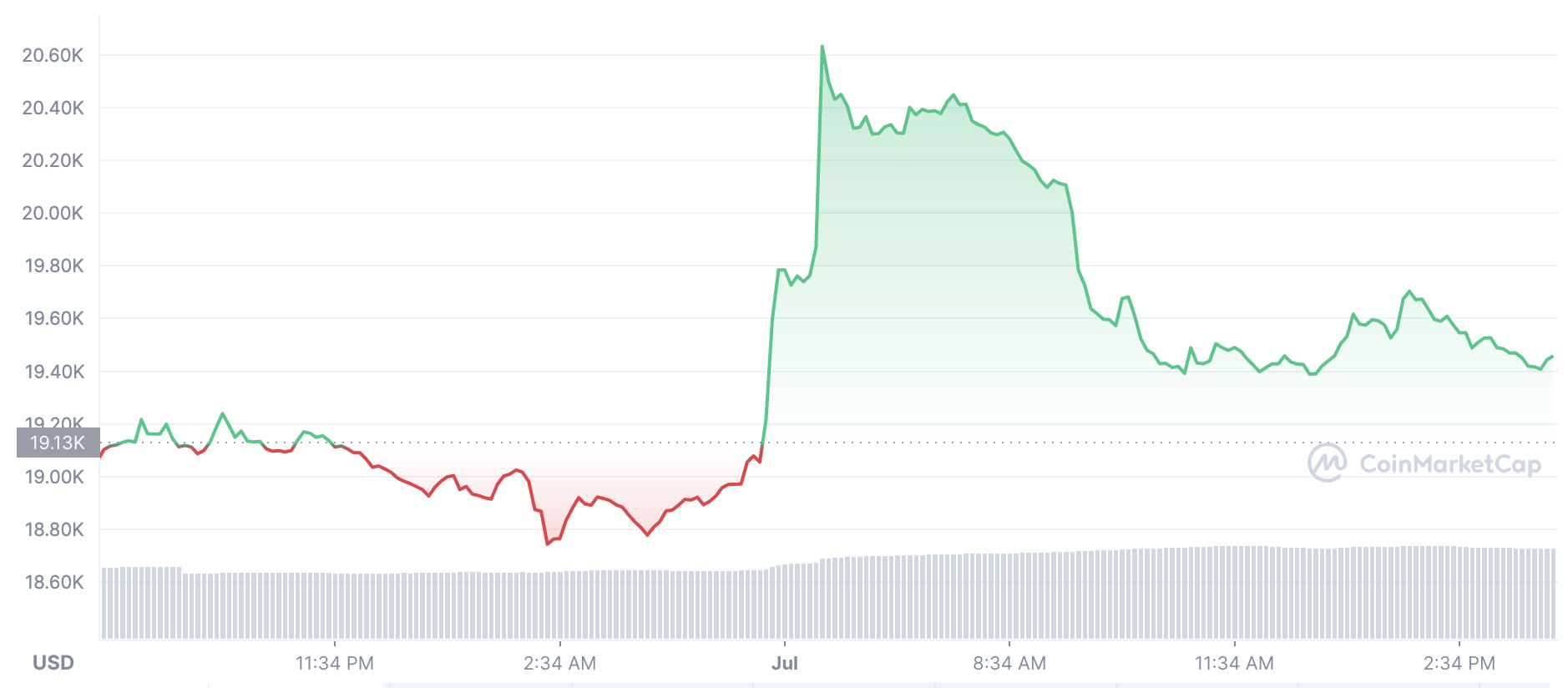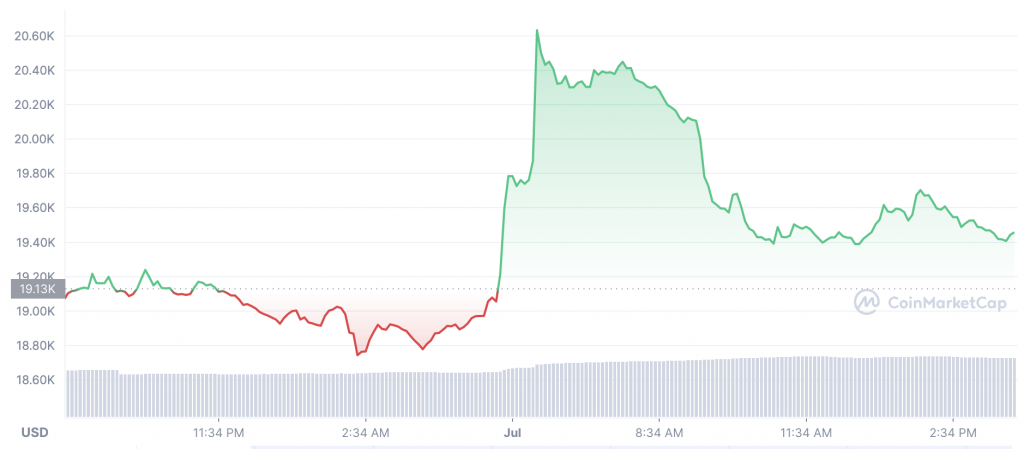 However, unfortunately, this spike did not last very long, and the asset failed to form proper support and dropped back below $20K. During pres time, the king coin was trading for a low of $19,128 with a dainty price surge of 0.51 percent.
Bitcoin dump incoming?
The recent pump that Bitcoin acquired did not last very long. The whale movement could have impacted the price of the king coin, but the effect did not linger. Therefore, a potential dump would not do much to the cost of Bitcoin.
Even if a dump occurs, here is where BTC is expected to go.
The last time Bitcoin was at its current levels was towards the end of 2020. During this time, the king coin garnered prominent support at $18,757. With BTC mirroring a similar trend, a possible dump would push BTC to this level.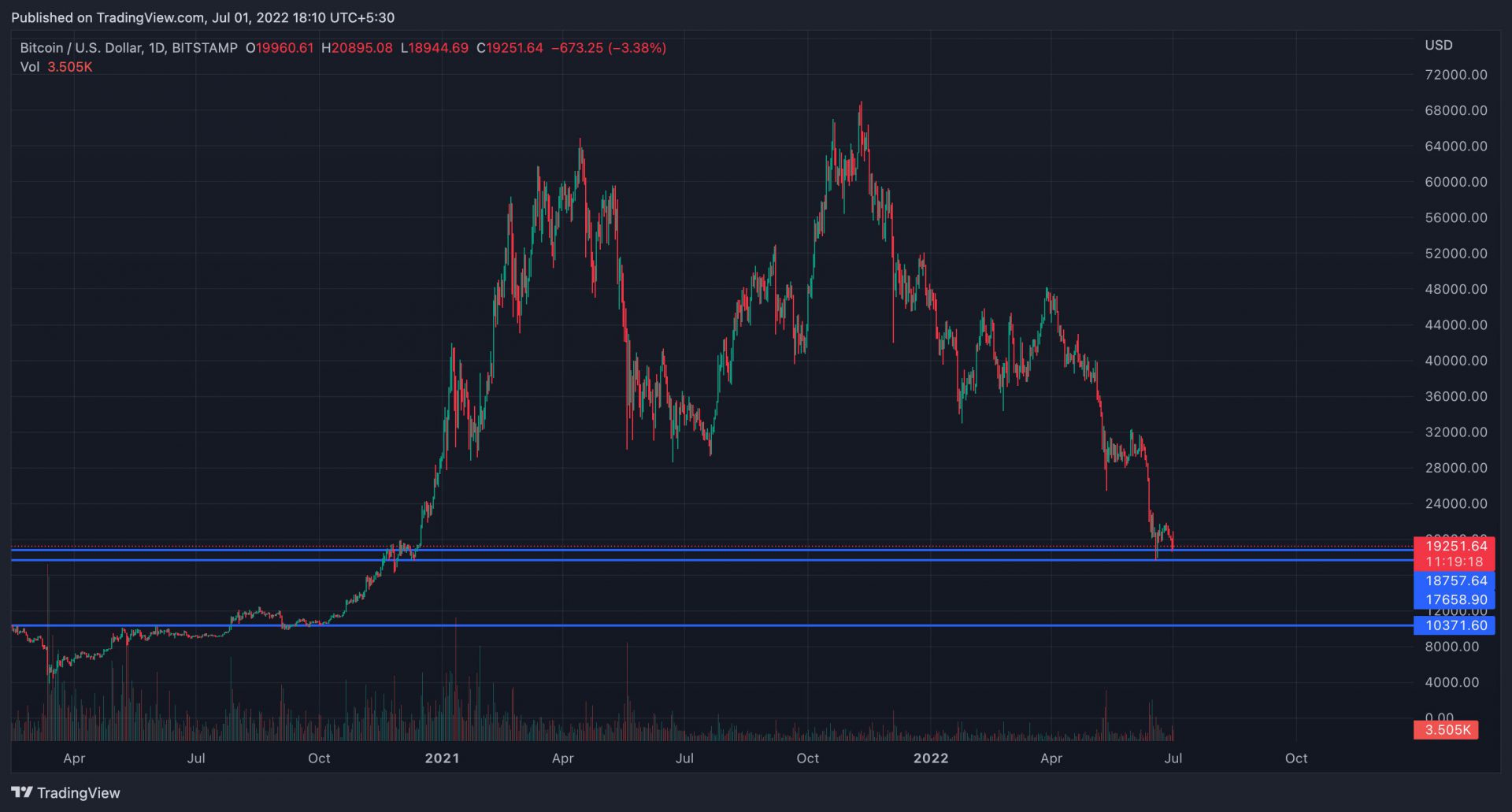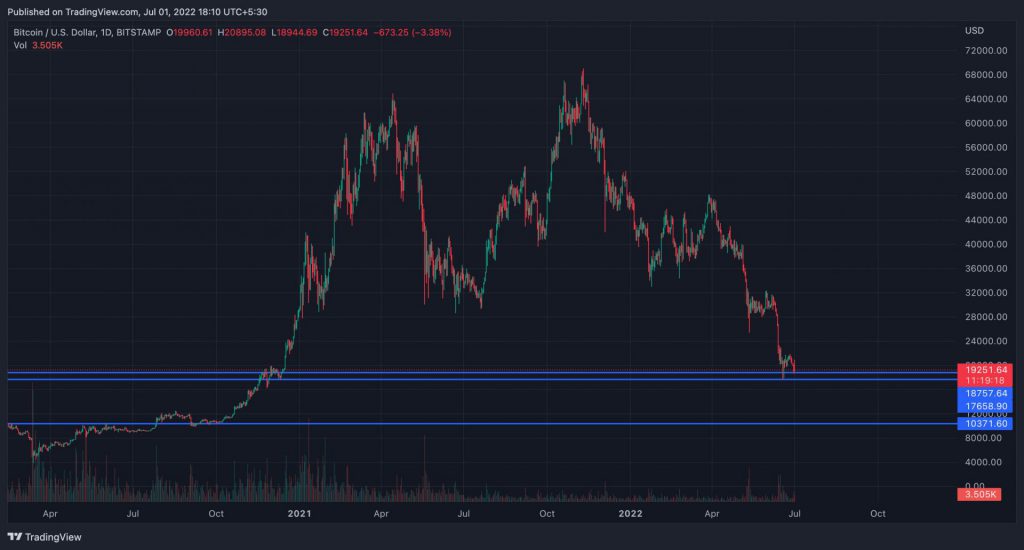 If the selling pressure increases further, the king coin could stoop to $17,658, another level of support. However, anything below this would lead to $10K.
As seen in the chart, Bitcoin would have a tough time getting back on top as it has no significant support between $17K and $10K.
While Bitcoin tries to formulate support and bounce up, the likelihood of the small fishes exiting the market is relatively high. But, if BTC dives below $10K, will the whales and institutional investors continue HODLing?