The crypto market has been devoid of volatility lately. Over the past fortnight, The price of Bitcoin has mostly been hovering around the $19k mark. After noting a mere 0.4% gain on the daily, the largest crypto was trading at $19212.9 at press time.
Bitcoin's upcoming options expiry
In a day's time, Bitcoin worth approximately $538 million is set to expire. At the moment, most traders are bearish, for the puts overshadow the calls.
The call OI on Thursday for October 21's expiry stood at 12,272.4 BTC at press time. The put OI, on the other hand, stood at 15,728.8 BTC. Resultantly, the call/put ratio stood under 1, at 0.78.

As illustrated below, most bearish bets have been placed at the strike price of 19k and lower, while the call bets have been placed towards the upside.
For context, at $19k, the call OI stood at merely 678.49 BTC, while the put OI stood at 2.11k BTC. Conversely, at $19.5k, the call OI stood at an elevated 1.49k BTC when compared to the put OI of 561.19 BTC.

What to expect?
Bitcoin has been trading below all its crucial averages on the daily since the beginning of this month. As analyzed in a recent article large, small, and mid-sized participants continue to increase their HODLings. Nevertheless, the price remains to be inert.
Indicators like the RSI also had neutral readings at press time, bringing to light the lackluster demand. So, if no buying action takes place overnight, the price can be expected to remain stagnated at around $19k.
So, at the time of expiry on Friday [8:00 AM UTC], if Bitcoin trades below $19k, it would be quite difficult for put traders to resist exercising their option of selling their respective coins. If that happens, then bear traders would be in the driver's seat.
In such an event, the price of the asset could drop down to $18.5k over the short term.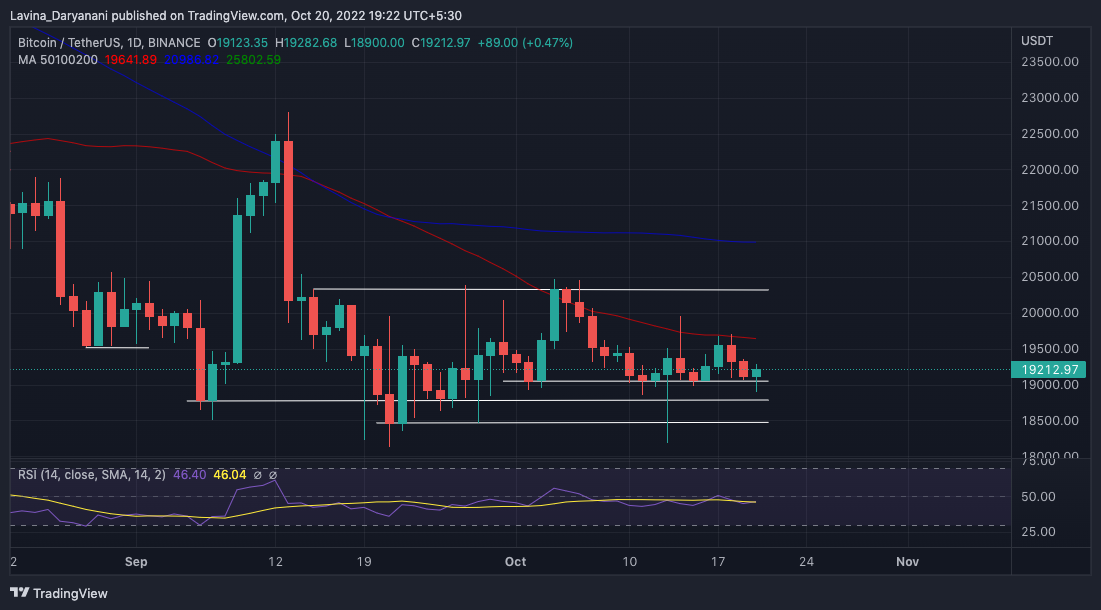 On the upside, however, the path to $21k seems to be challenging—given the hurdles mid-way and the current state of affairs in the market.
Odds of a non-event
At this stage, it's worth noting that Bitcoin's spot market dominance has been on the incline of late. A recent tweet by CryptoQuant's CEO Ki Young Ju highlighted that BTC spot trading volume for all exchanges has increased 20x over the past six months.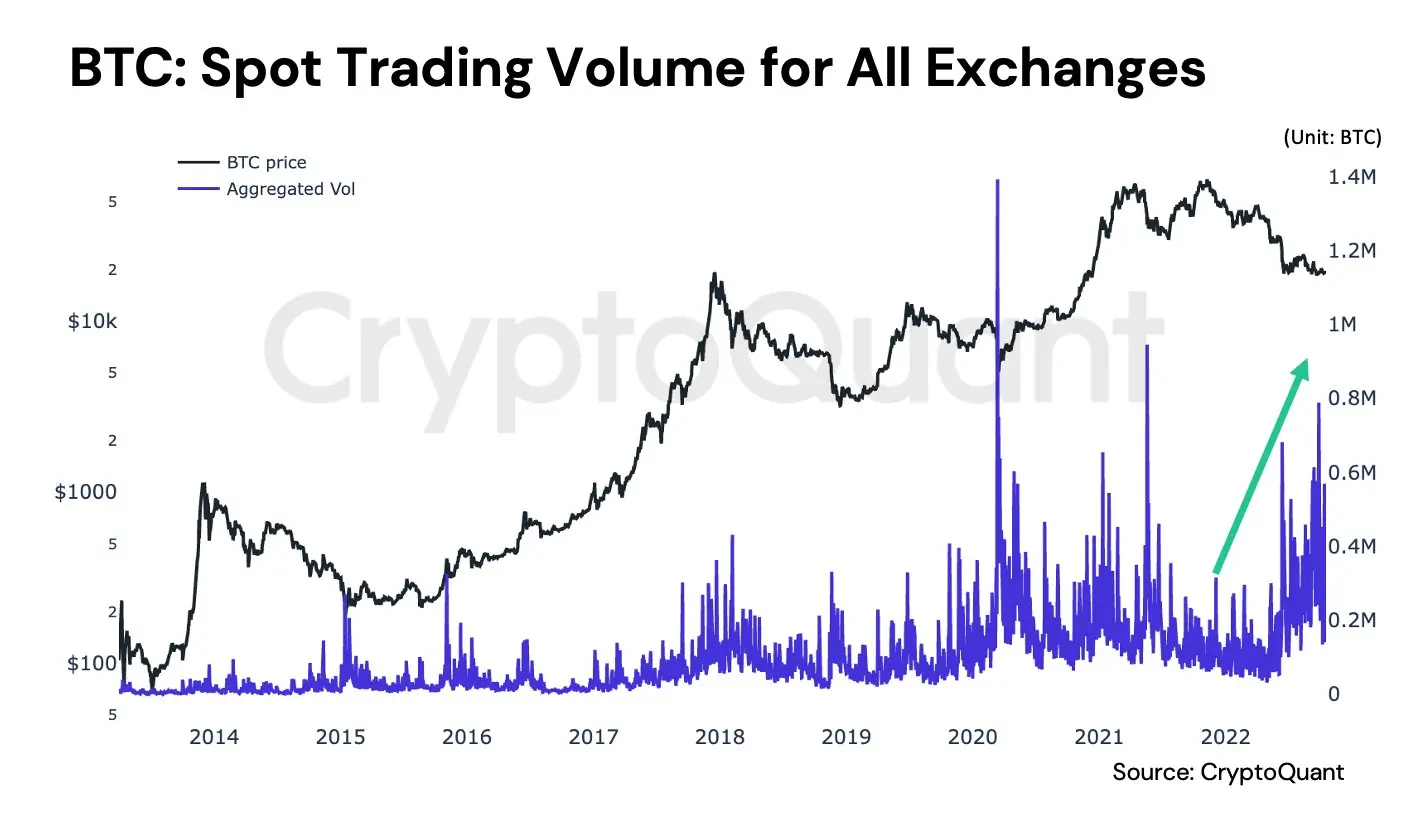 The Options OI, on the other hand, has not seen any major incline, and perhaps, the expiry tomorrow will also act like a non-event. As in, we might not essentially note any massive upswing/downswing at the time of expiry—just like the past few times.

Read More: Bitcoin creates new ATH, but it is not price-related