According to Glassnode's weekly on-chain report, Bitcoin's (BTC) Realized Cap has declined to a level where all capital inflows since May 2021 have been wiped out. Although the analysis platform does note a surge in on-chain activity, there is not enough volume to follow through.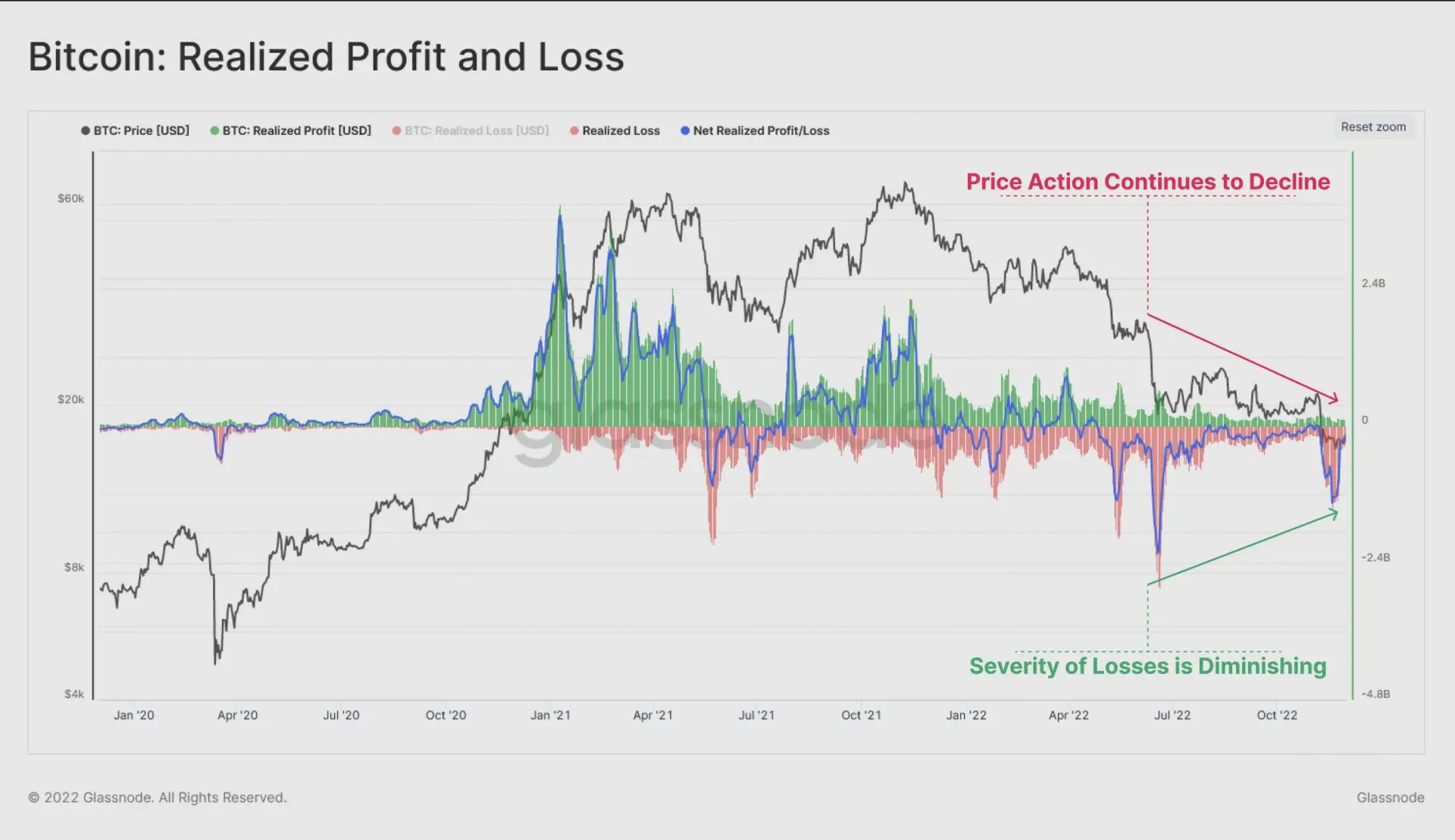 The FTX collapse witnessed a $4.43 billion ATH one-day loss. However, losses are decreasing when measured against a weekly moving average. Comparatively, the June sell-off experienced daily losses of over $700M for nearly two weeks.
As per the report, the ratio between realized profit/loss has reached a new all-time low. Moreover, market losses were 14 times more than profit-taking events. This is probably due in part to the fact that the price action for the 2020–22 cycle is higher than the spot price.
Extremely low Realized Profit/Loss ratios (for Bitcoin) of this magnitude have historically been associated with changes in the macroeconomic environment.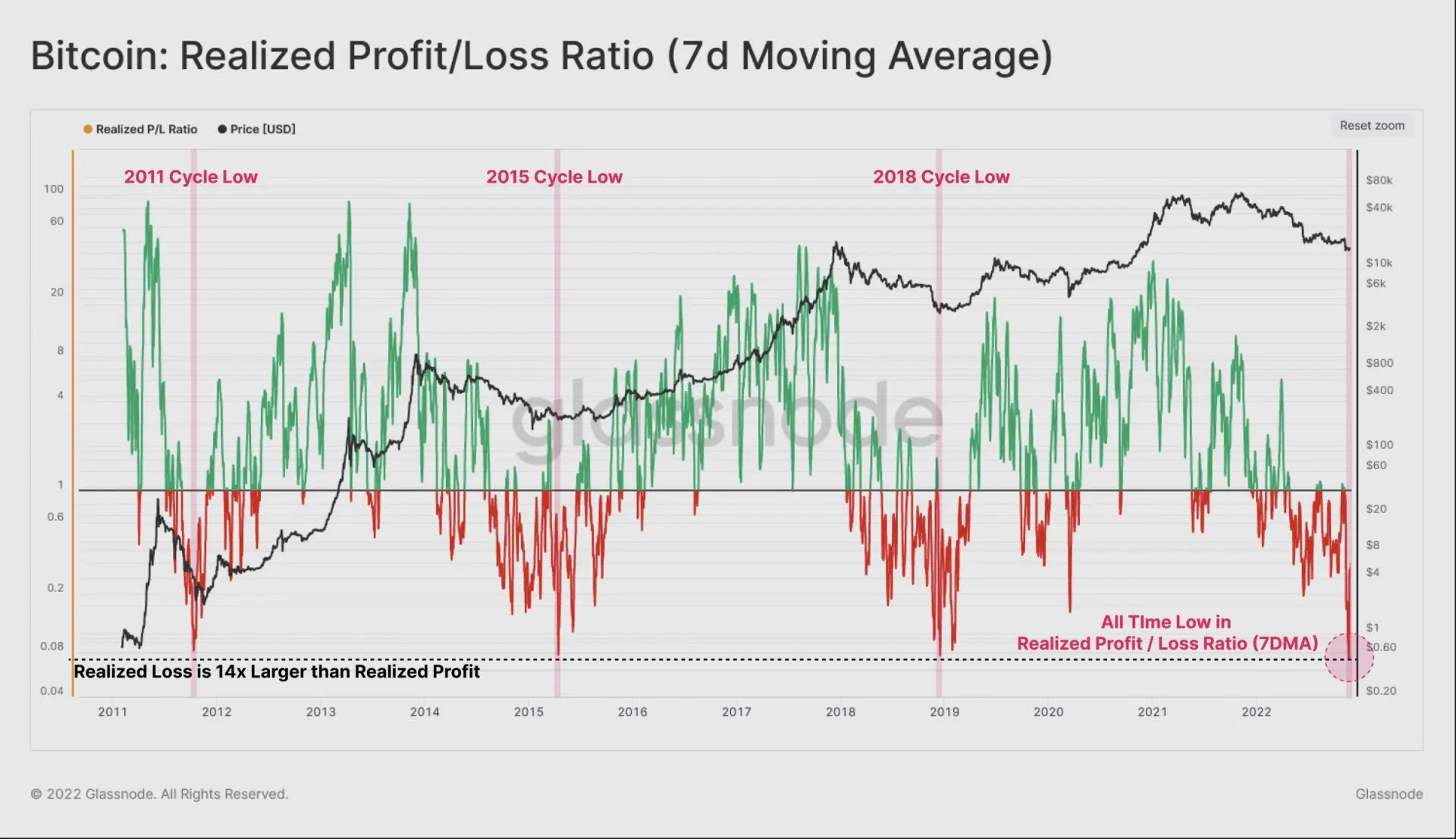 Is Bitcoin undervalued?
According to Glassnode, BTC's "realized cap has experienced a near full retracement to May 2021 levels."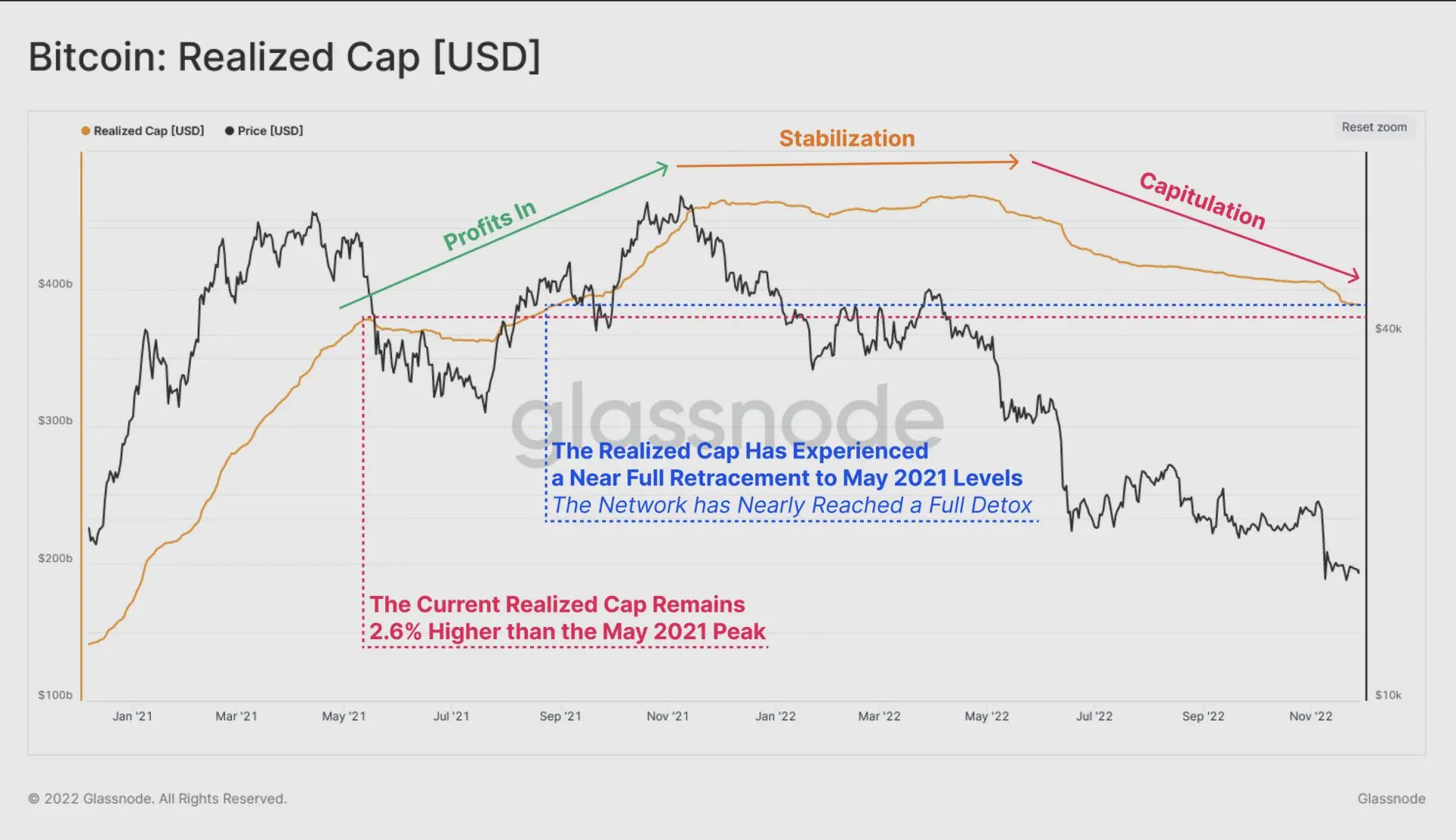 The 2018 cycle, perhaps the most significant mature market analog, has since been surpassed by the current cycle, which has experienced the third-largest relative outflow of capital. Realized Cap decreased by 16.5% in 2017–18, which is closest to the current cycle's 17.0% reduction.
According to CryptoQuant, the MVRV ratio for Bitcoin has dropped as low as 0.74 in this bear market. The ratio between the market capitalization and realized capitalization of Bitcoin is measured by the "MVRV ratio." The firm stated that Bitcoin (BTC) has remained undervalued for 170 days. In 2018, this was the case for 134 days. The indicator assumed values lower than 1 for 300 days during the 2014–15 bear market.
At press time, Bitcoin (BTC) was trading at $16,971.91, down by 1.9% in the last 24 hours. Additionally, the currency is down by 75.4% from its all-time high of $69,044.77.