Despite the recent volatile market and shockwaves sent through the crypto ecosystem, Bitcoin's fundamentals appear to be stable. According to a monthly bitcoin report by ARK Invest, the fundamentals of bitcoin seem to hold on even though the market is struggling to keep up.
A comparison was made by analyzing the metrics of network security, network usage, and holder behavior. For a period of one year, the mining difficulty has increased by 48.36%. The miner's revenue has taken a major toll as there has been a 32.3% decline in the last month.
One fascinating figure represented by the data is that the long-term holder supply and the locked supply have witnessed a slight increase as compared to the last year. ARK's reports indicate that the transaction volume on the Bitcoin network and the locked supply are bullish.
Bitcoin might tumble as there are signs of a recession
According to ARK's analysis, there have been more than double the credit default swaps since September. The current trading level of credit default swaps is close to the levels of the pandemic market during 2020.
The correlation of credit default swaps with recession is that with a rise in credit default comes a higher risk of recession.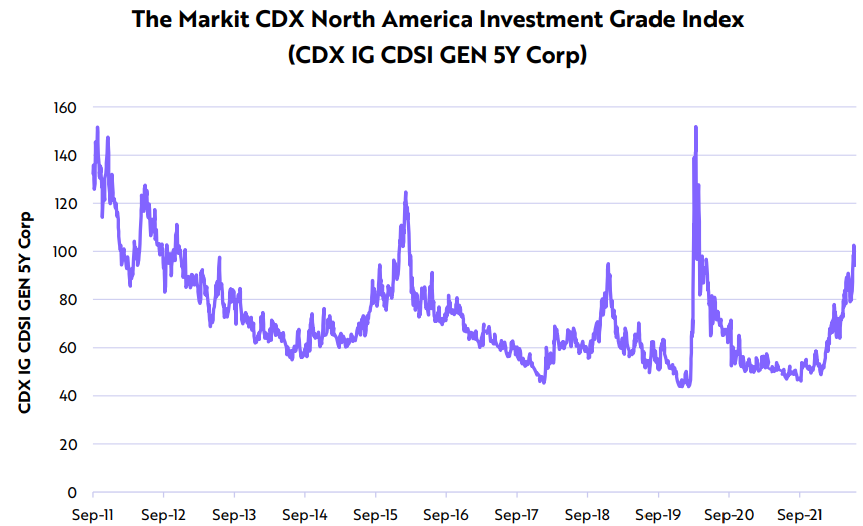 An analysis of the Yield curve displays a flattening curve. This is a direct indication of an upcoming recession. As all the factors are pointing fingers at a possible recession, the only thing that can help to survive the recession is the Fed's hawkish stance.
Ark Invest suggests that if the Fed doesn't loosen its measure in the light of an upcoming recession, there could be an adverse effect on assets like bitcoin. If bitcoin is affected, there will be a ripple effect that will bring the entire crypto market down with the economy.