The crypto assets are enjoying a bullish period in the market right now. Bitcoin [BTC] led the latest rally by crossing the $20,000 mark on Saturday for the first time since November. Alongside, its market cap rose to a high of $413 billion.
At press time, the market cap is currently around $407 billion. The last time BTC entered the $400 billion level was in November 2022. However, the collapse of the FTX exchange and overall bearish sentiments led to a prolonged correction in the charts.
Bitcoin wasn't the only asset whose market cap saw a prominent increase. One of the leading tokens in the charts was Decentraland. MANA rallied by 85% over the past 7-days. On Sunday, Cardano [ADA] took over its counterpart Dogecoin [DOGE] in terms of ranking.
Throughout last week, Cardano pocketed an astounding $2 billion in market cap. This comes after its 15 percent weekly price surge. Dogecoin, on the other hand, managed to pocket only $1.3 billion in its market valuation.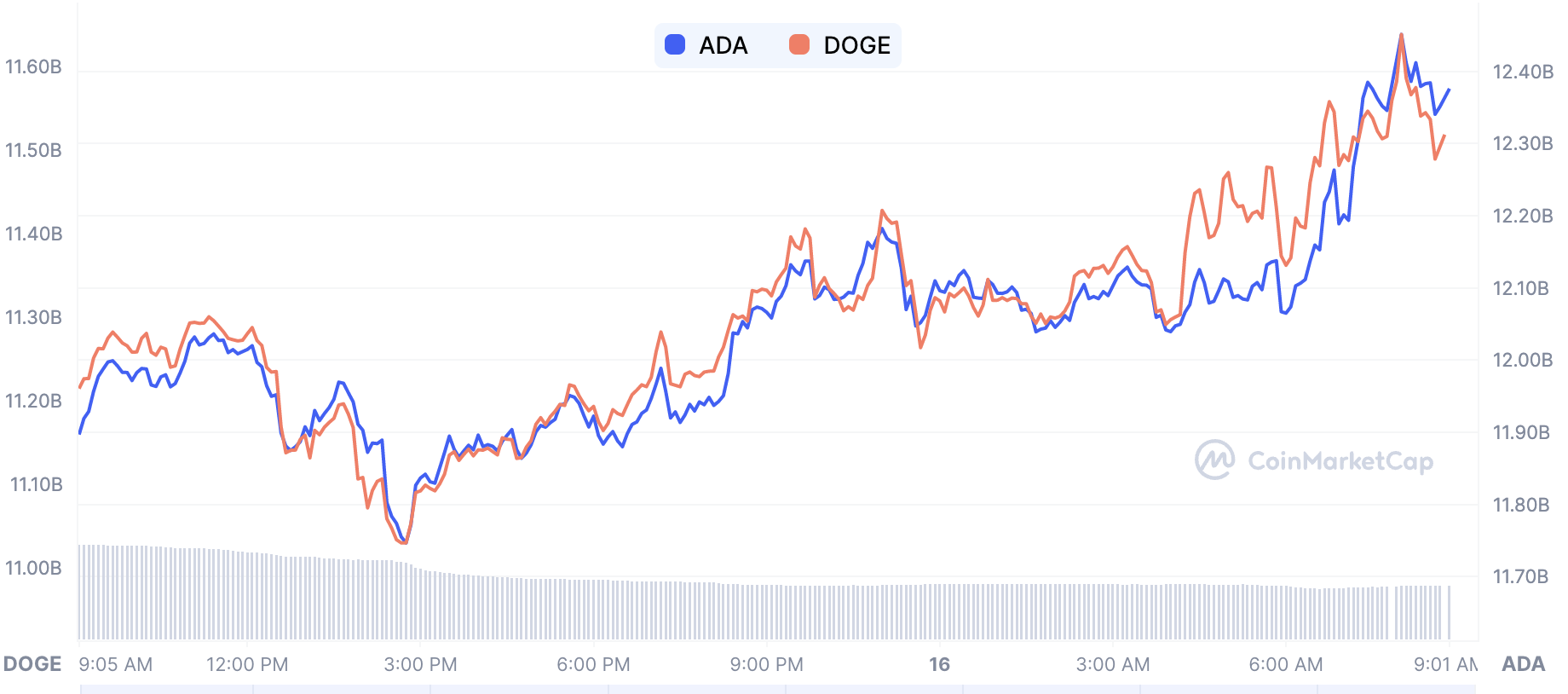 Currently, Cardano's market cap sits at $12.40 billion and is the 8th largest crypto. Dogecoin is ranked 9th with a market valuation of $11.50 billion.
Solana's brief stay in the top ten
A collective bullish market witnessed Solana [SOL] back in action. The asset recorded a 50 percent plus rise over the last couple of days. The market cap of SOL mirrored this notion and drove the altcoin into the coveted top ten.
Throughout the weekend, Solana and Polygon were competing in terms of market cap. SOL took over MATIC as its market cap peaked at over $9 billion. This further prompted the entry of the altcoin into the top ten.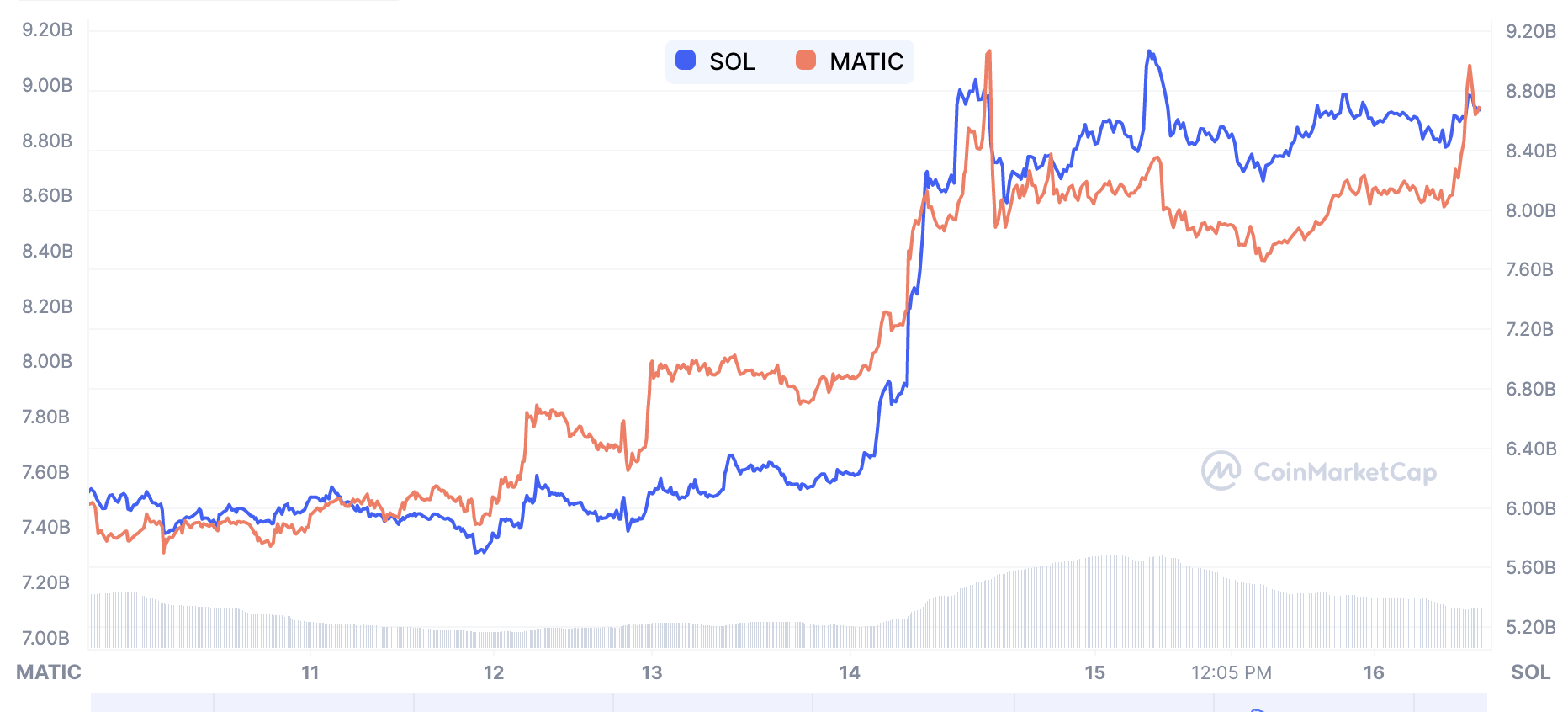 Nevertheless, at press time, Polygon's MATIC is back in the top ten with its market valuation at $8.89 billion. Solana wasn't too far off as its market cap was noted at $8.64 billion.
Here's how the overall crypto market cap was impacted
Similar to the assets mentioned above, a plethora of other cryptocurrencies encountered a prominent rise. This further boosted the overall market value. Back on Saturday, the global crypto market once again hit the trillion-dollar mark.
As per CoinMarketCap, the market's current valuation is at $992.8 billion.