Over the past 30 days, NFT sales volume on prominent blockchains like Ethereum, BNB Chain, and Flow has declined by 14%-41%. However, on other chains like Solana, Polygon, Cardano, and Arbitrum, the numbers have risen in the 11% to 64% bracket.
That said, it should be noted that the rise in sales has not corresponded with a rise in the number of buyers and transactions in all cases. Thus, it can be said that even the NFT market is moving in tandem with the crypto market, as indecisiveness continues to prevail.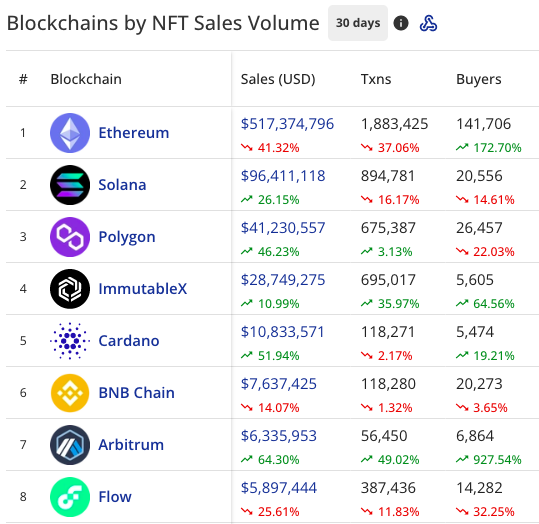 Moreover, the bigger picture seems to be even bleaker. A recent tweet from the Director of Research at "PROOF" brought to light that the banking crisis likely instigated a "structural shift" within the NFT arena. In fact, according to Sam, aka NFTStatistics,
"Since the SVB saga, unique NFT buyers per day have been about 25% lower than they were before. Feels a bit like a structural shift happened then."
Reasoning out why, the research executive added,
"I think there's just been less buying interest as prices have gone down."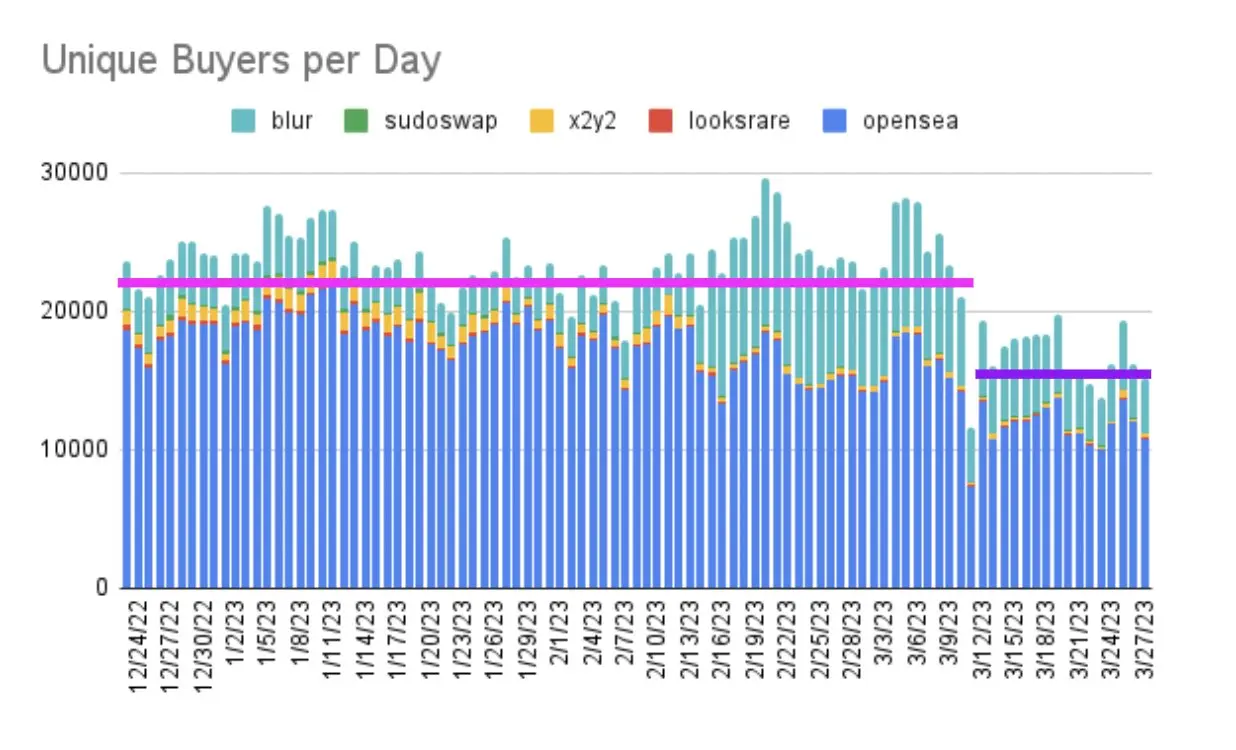 Also Read: Gucci Ties Up with Bored Ape Yacht Club's Yuga Labs
The NFT marketplace tussle
Over the last couple of months, Blur's command in the NFT landscape has made things better. The same is depicted by the rising orange footprint in the chart below. In fact, Blur is currently the top NFT trading platform by volume. According to Crypto Newsletter Milk Road,
"Over the past four weeks, Blur has seen ~$1.1B worth of NFTs traded vs. Opensea's ~$270M."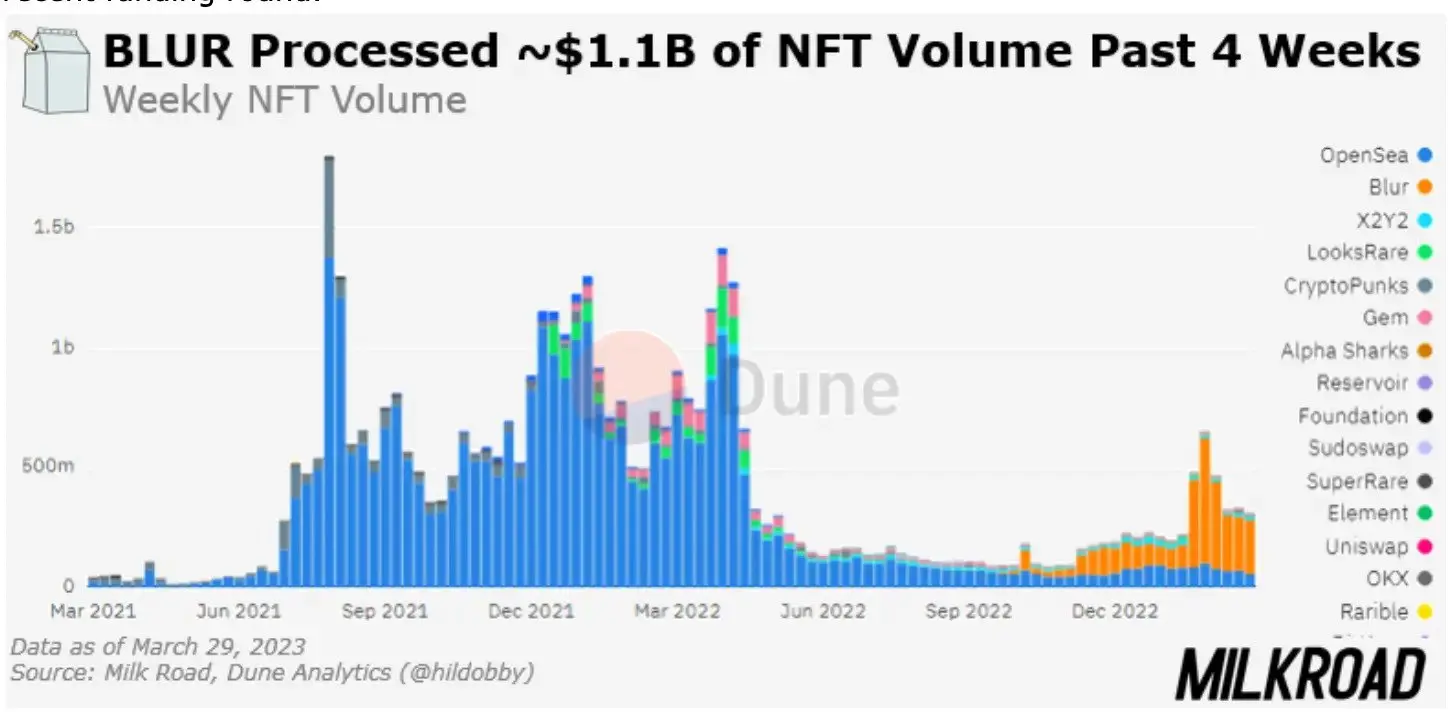 In fact, even on the weekly timeframe, OpenSea's numbers are significantly lesser than Blur's volume. Data from DappRadar revealed that NFT transactions worth $234.1 million took place on Blur over the past seven days. In the same period, OpenSea only settled $80.75 million in volume.

At this juncture, the role of BLUR airdrops cannot be ignored. Over Season 1, users got around 360M BLUR. That was distributed when the BLUR token went live in February 2023. Additionally, Blur is set to release 300 million of its native tokens to traders over the course of the platform's "Season 2," which is already in progress. The phase is expected to wrap up in May 2023.
Now, to qualify for these airdrops, users must list and trade NFTs on Blur. In retrospect, this has caused high trading volumes, and according to Milk Road, the vast majority of it seems to be "wash trading."
Also Read: Nissan Files 4 Web3, NFT, Metaverse Related Trademark Applications