The onset of the bear market did affect a majority of the industry. This, however, did not put a stop to adoption. The depleting prices of crypto assets did not restrict them from being onboarded by prominent platforms. BONE, a token part of the Shiba Inu ecosystem was seen bagging significant gains throughout.
The asset has reportedly surged by a whopping 20 percent over the last couple of weeks. Earlier today, while most assets were pocketing dainty gains, BONE was seen surging by nearly 6 percent. It should be noted that the asset jumped from a low of $0.6494 all the way to a high of $0.7861.
The below chart further highlights the spike that the asset attained.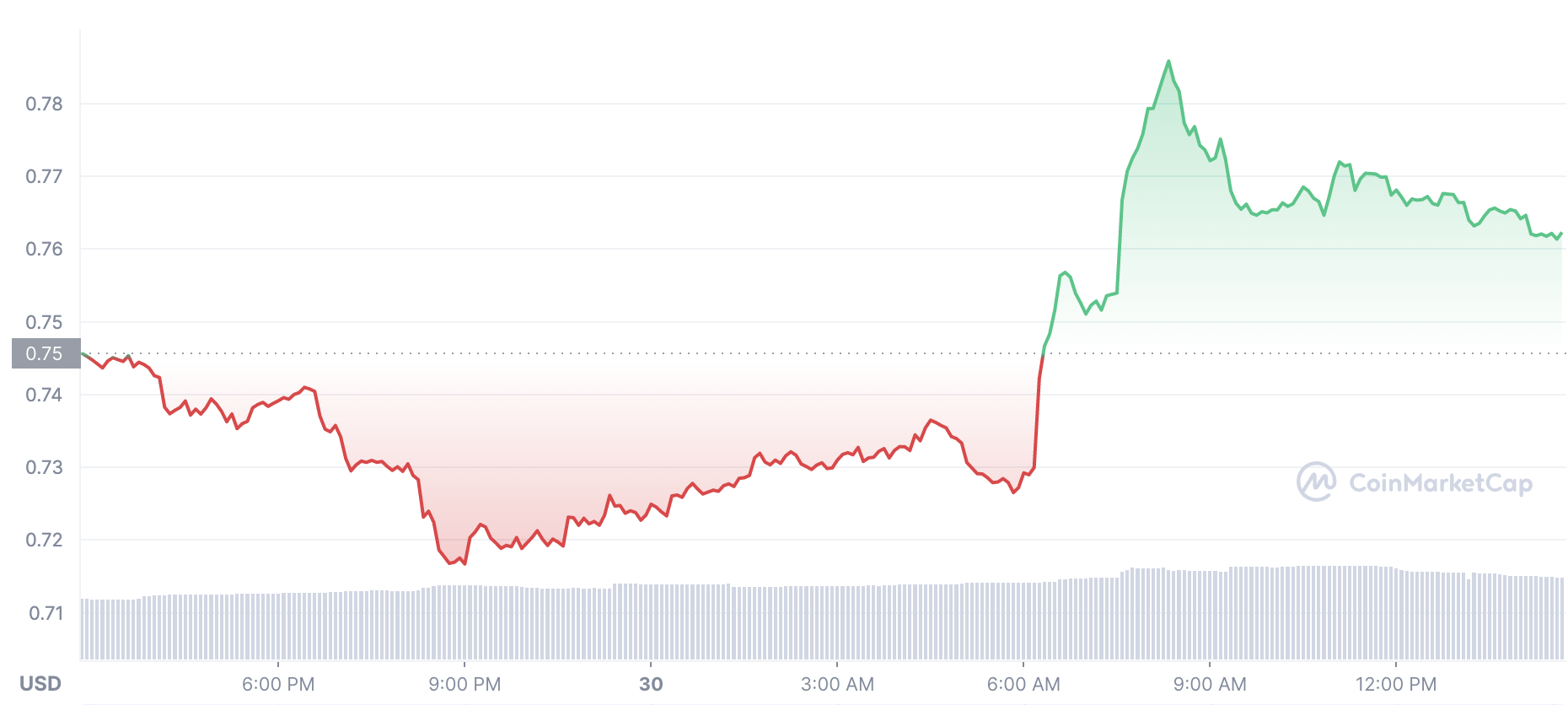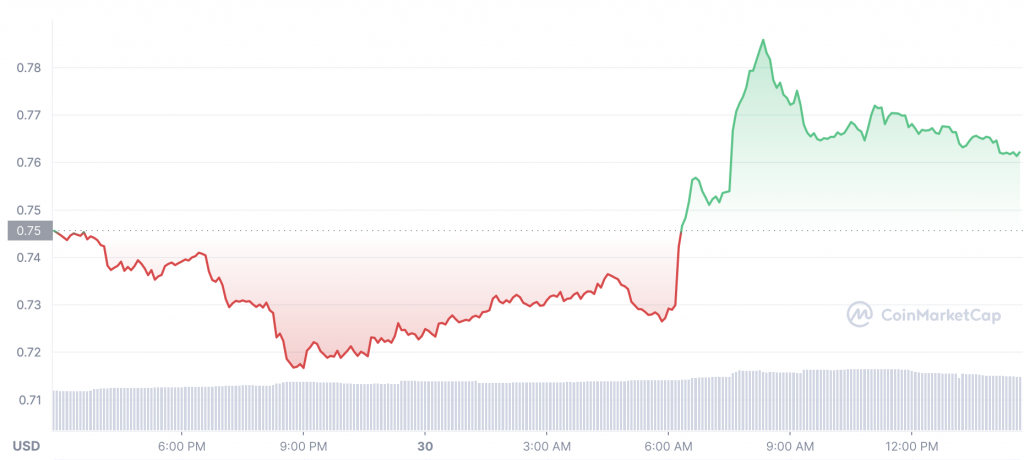 At press time, the asset was trading for $0.7653 with a 3.56 percent daily rise. The asset continues to remain a whopping 98.17 percent below its all-time high of $41.67. Considering its current levels, the community hopes to see it moving past $1.
If its current trend persists, the chances of BONE hitting $1 were elevated.
BONE scores two listings in one day
Earlier today, the Shiba Inu community was ecstatic following announcements regarding the listing of its prominent token BONE. New York-based crypto platform, Uphold announced that it had onboarded Shiba Inu ecosystem's BONE onto its platform.
Uphold reportedly listed seven tokens earlier today and Shib's BONE was one among them.
Shiba Inu's burn tracking portal, Shibburn even urged Coinbase to follow suit and list the asset.
In addition to this, just yesterday, SunCrypto a prominent Indian crypto platform also went on to list the asset. The exchange announced that it had kickstarted trading for BONE and persuaded users in depositing funds into their wallets to carry out the trade.
All of these factors certainly aided in further pushing the price of the crypto asset.