The cryptocurrency markets rallied in 2021 as Bitcoin and Ethereum reached their all-time highs of $69,000 and $4,878, respectively. Leading altcoins and meme coins also reached their ATH last year, and the cryptocurrency markets were plush with funds from new investors. However, things took a drastic turn in 2022, as the markets remain on the back foot for 11 months straight. Leading cryptocurrencies are unable to break free from the shackles of the bearish grips and are reaching new yearly lows.
The bear market is here to stay, as analysts claim a recession is on the cards in 2023. In this article, we will highlight how long the bear markets lasted previously compared to 2022.
Also Read: Crypto Investors Cash Out $3.5 Billion in Stablecoins in 2 Weeks, Here's Why
How Long Did the Previous Crypto Bear Markets Last?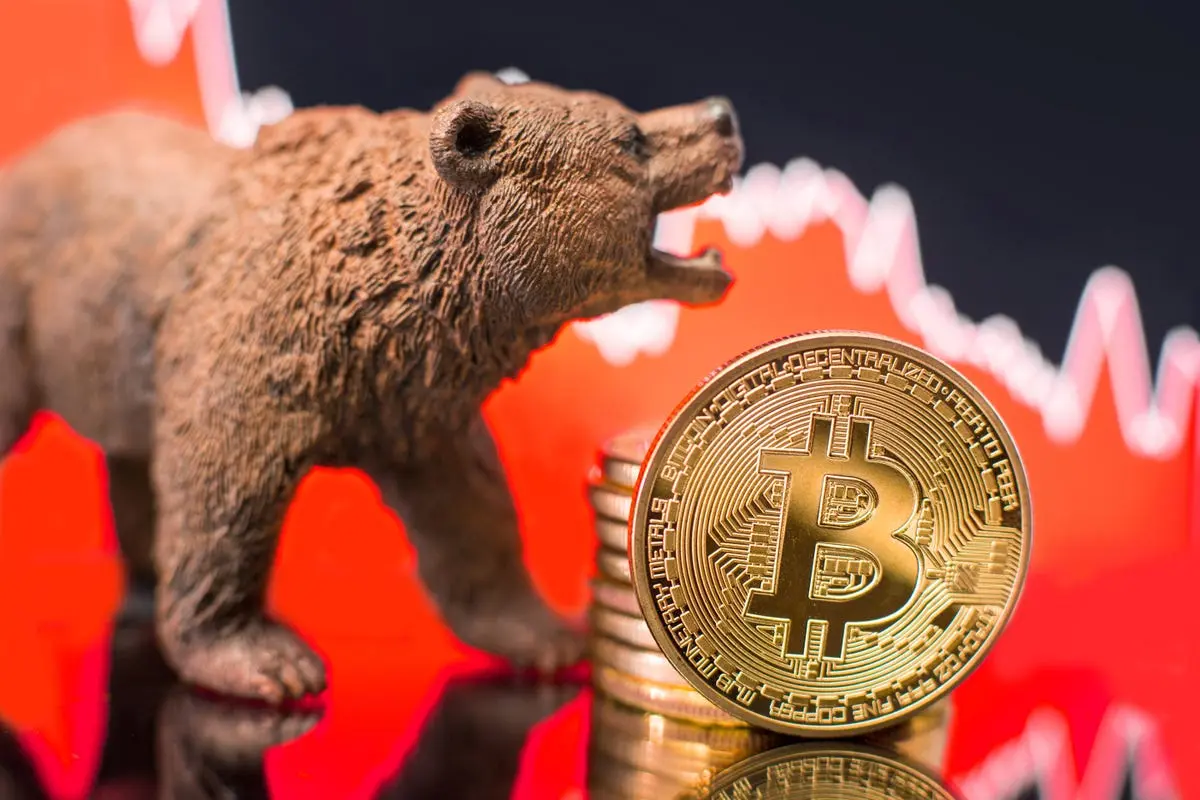 2022 remains to be the second longest bear market in crypto history; the downturn has lasted for 380 days. The markets are showing no signs of recovery, and another price rally is off the charts.
However, the third-longest cryptocurrency bear market lasted for a full 365 days and occurred from 2018 to 2019. The highest and the longest bear markets in crypto history lasted for 415 days in length and remained on the back foot from 2013 to 2015.
Also Read: Why is Bitcoin Crashing? 3 Reasons Why BTC is Headed Towards $10,000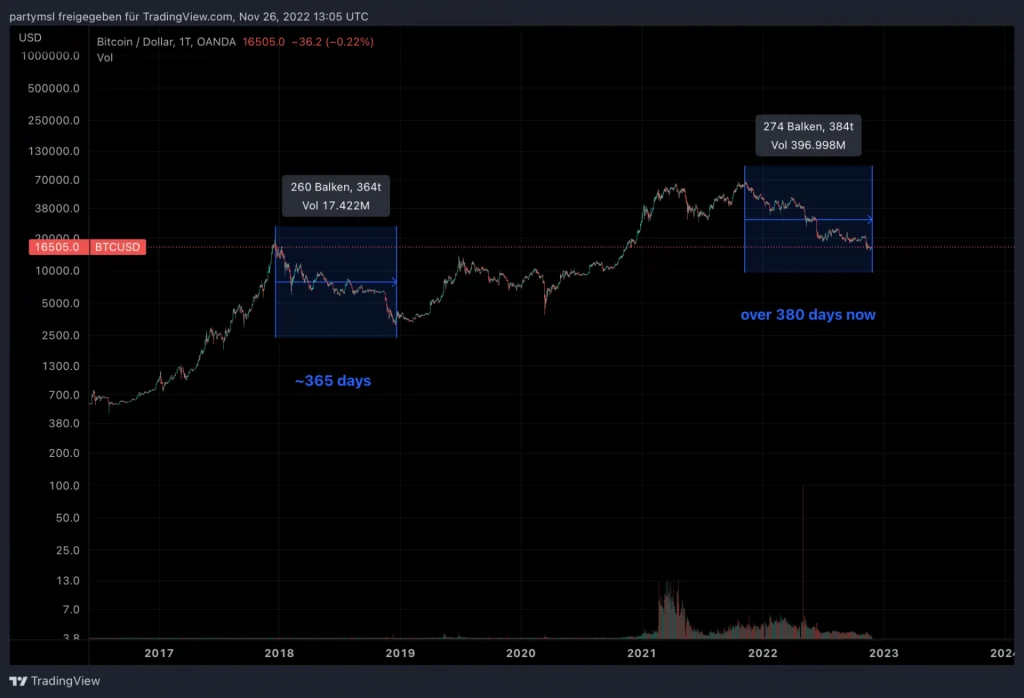 Here's the breakdown of the longest crypto bear markets:
415 days – 2013 to 2015
380 days – 2021 to 2022
365 days – 2018 to 2019
Moreover, the ongoing 2022 bear market might soon take the first spot and is only 35 days behind the 2013-15 bearish cycles. If the markets remain in the red in January 2023, it would become the longest bear market in crypto history. It is not known how long the markets will be under the harsh claws of the bears.
Nonetheless, more pain can be expected, as 2023 is expected to be much worse than 2022 for the financial markets.